Obituaries: Rex Neil Larson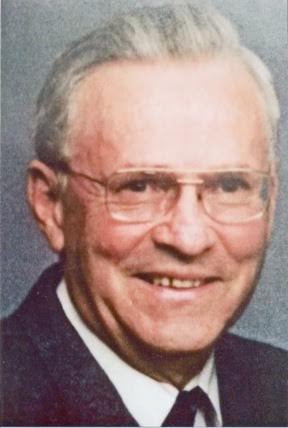 Rex Neil Larson, age 91 of Lehi, Utah, died May 18, 2016 at his home of causes incident to age.  He was born on February 18, 1925 in American Fork, Utah, son of Neil Stephen Larson and Erma Fox.  He graduated from Lehi High School, was a Veteran of the U.S. Navy and served during World War II in the Pacific Theater.  After returning from the war he was employed at Geneva Steel and was full time mink rancher.
On April 2, 1947 he married Evelyn Smith of Pleasant Grove.  Their marriage was later solemnized in the Salt Lake Temple.  On January 19, 1996 he married Lorna Devey.  Rex was a member of the Church of Jesus Christ of Latter Day Saints.
Rex is survived by his children Lynn (Diane) Larson, Neila (Steve) Peterson, Lloyd Larson and Janet (Fred) Kay: sisters Patricia (James) Gray, Glenda (LeRoy) Carter, Lois (Glen) Jorgensen, sister-in-law Ruth Ann (Von) Larson.  Preceded in death by his wife Evelyn Larson, wife Lorna Devey, brother Von Larson, sister Norma (Paul) Mecham and brothers-in-law Glen Jorgensen and James Gray:  9 grandchildren; 31 great-grandchildren and 2 great-great grandchildren.
Funeral services were held on Tuesday, May 24th, 2016.   Interment in the Lehi City Cemetery with military honors.