Lehi Youth Earn Hope of America Awards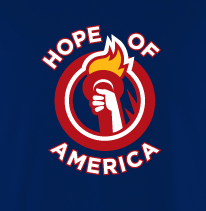 Recently the Kiwanis Club of Westlake chose sixth graders from Lehi, Saratoga Springs, and Eagle Mountain as "Hope of America" winners. In May the club worked with 20 elementary school principals and their sixth grade teachers to co-ordinate the selection of this year's 156 Hope of America Award recipients.
The club has been giving out The Hope of America Award since 2011. The award is presented to those students who demonstrate leadership, good character, scholarship, and a willingness to serve others. Each sixth grade teacher selects two students from their class who have shown these characteristics during the year. The awards were presented in end-of-the-year ceremonies to the students by the Kiwanis members and their teachers.
According to Kiwanis club president, Robin DePalma, "In our county, we need more people making good choices like these students. More people choosing to lift others, to work hard, and to do service for others and the community. This is what the Hope of America Award is about and this is why these great kids are being recognized with this award."
Recipients this year from Lehi elementary schools are:
Dry Creek: Jefferson McMullin, Brooklyn Flinders, Grace Humes, Milo Cazier, Karlee Smith, Elleigh Wicks;
Eaglecrest: Carver Cole, Lydia Sylvester, Josh Lyman, Allison Stoddard, Sam Gardner, Katelyn Bartschi, Maryn Poll, Seth Kjar;
Fox Hollow: Carson Ducker, Lucy Carpenter, Taylor Brock, Noor Majeed, Jaxon Harris, Myla Meyer, Noah Smith, Erin Daniels;
Lehi: Marissa Mallory, Savannah James, Hannah Madigan, Brody Mitchell, Adalyn Enslen, Ricky Wade;
Meadow: Christian Jones, Kenedee Beck, Stockton Yates, Allie Nielson, Kohler Barton, Brynlee Brown;
North Point: Ululani Condie, Joseph Savage, Braxton Ekblad, Olivia Albrecht, Matthew Mecham, Gracie Hill;
River Rock: Afton Veeneker, Ian Stringham, Arianna Parker, Houston Lopez, Bryce West, Madison Bird;
Sego Lily:  Hunter Day, Mckenzie Winterton, Carson Arbuckle, Elizabeth Broderick, Jaden Gwilliam, Elizabeth Munoa, Makenzie Sessions, Jefferson Dye, Jack Hadfield, Ella DeMordaunt;
Snow Springs: Jake Omer, Charlie Lund, Hesston Dain, Katie Galvan, Cayden Griego, Mikell Hartman, Cade Garrett, Teagan Gray;
Traverse Mountain: McGuire Rowland, Rylee Schriever, Azelynn Allen, Raleigh Gardner, Caleb Kindred, Katelyn Rice, Micah Cajilig, Cyndee Tuckett
Kiwanis club members serve throughout our community in many ways such as participating twice a year in Reading is Fundamental at the Lehi Head Start, feeding the homeless at the Food and Care Coalition in Provo once a month and donating to Kiwanis international's effort to eliminate maternal neo-natal tetanus. Club members enjoy these and many other social activities during the year as they serve.
Congratulations and thank you for representing Lehi so well!