Lehi's LaNola Pritchard: Right on Target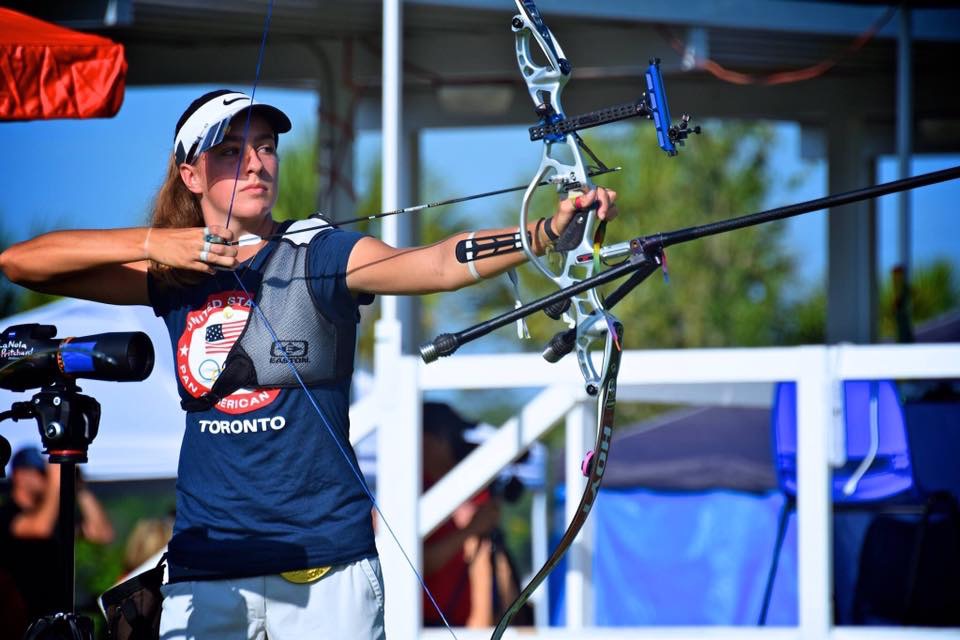 LaNola Pritchard was introduced to archery when she was only six years old and her dad got a new hunting bow for Christmas. His excuse to go shooting was that he was taking the girls and spending time with them. LaNola was a natural and loved the sport. At age 12 she switched from the compound bow to a recurve bow, the type of bow used in the Olympics. Shortly after winning the 2010 US Indoor Nationals in the Cadet division, she started attending the US Junior Dream Team camps which eventually led to an invitation to train full time as a resident athlete at the Olympic Training Center in Chula Vista, California. She has been living and training there since the beginning of her senior year of high school in 2012. She trains 6 days a week with top US archery coaches.
The trials for the 2016 US Archery team started in September of 2015 in Texas, where the field of about a hundred archers was cut to the top 16 women and 16 men. The second trials were held in California at the end of April, where after three days of competition, the field was cut from 16 to 8. The last trial was held in Florida over Memorial Day weekend, where the last 8 competed for the top three spots. LaNola laments, "I finished the three stage, 9 month process in fourth, the alternate position. Coming so far and having trained so hard, not making the team was a little heart breaking. I've wanted to compete in the Olympics since I watched the winter games in 2002 in Salt Lake City, but the experience has been amazing and incredible. As the alternate I do not get to travel down to Rio de Janeiro with Team USA; the only way I will go is if one of the three members of the team is unable to compete. Once the competition starts, those three have to finish it. I will be traveling with the team next week to Antalya, Turkey, the third stage of the Archery World Cup where I can help our women's team solidify their spots for Rio."
LaNola has enjoyed traveling and meeting people from all over the world as part of her journey. In the last four years she has been to five continents and fifteen countries. She has enjoyed learning about different cultures by staying with host families in many of the countries. Some highlights of her career have been competing at the Pan American Games in Toronto in 2015 where she won a team bronze medal and making history in Wroclaw, Poland when the US Women's Team won gold at a World Cup event.