2-Alarm Fire Devastates Lehi Dental Office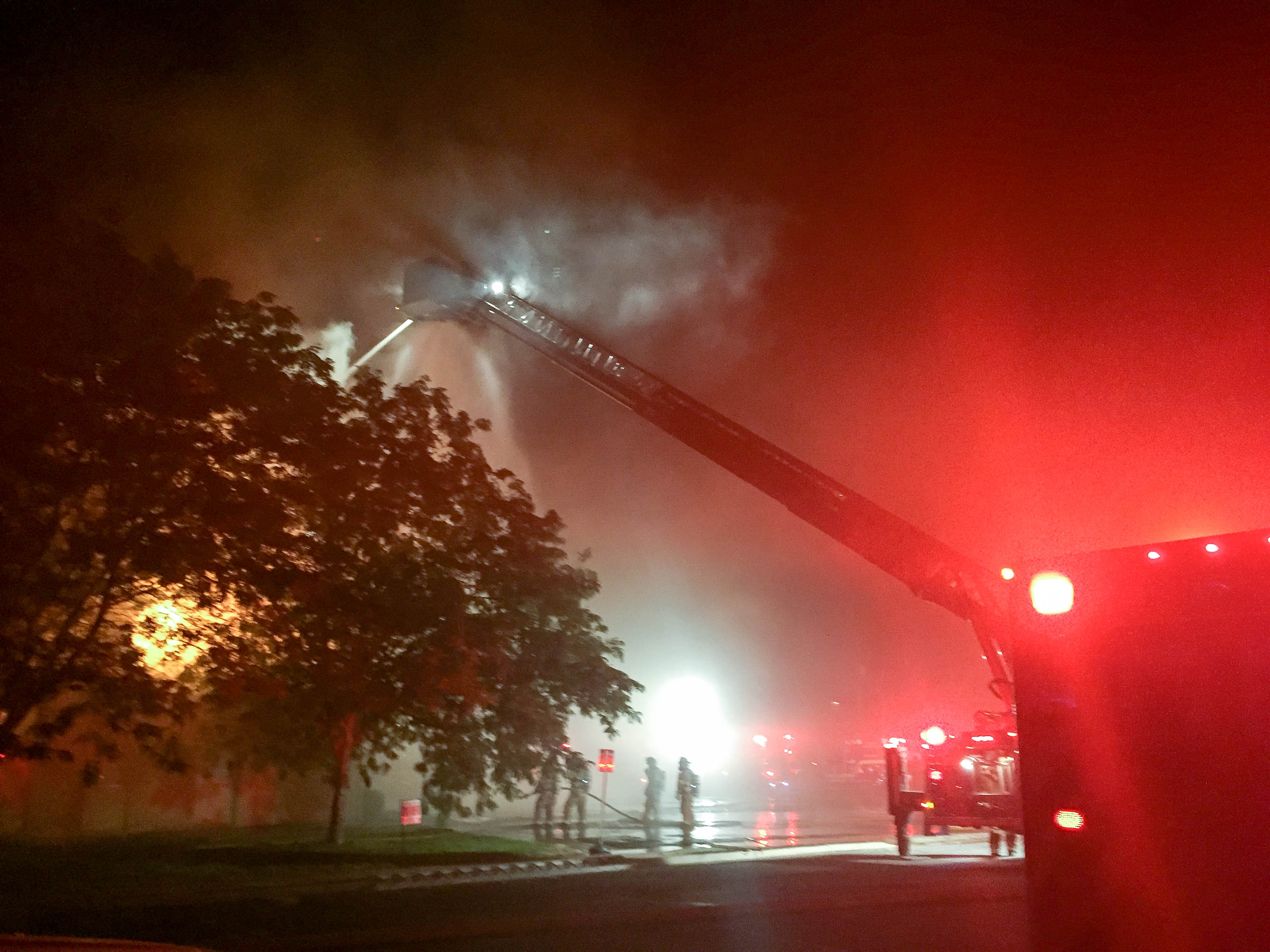 This slideshow requires JavaScript.
Tuesday night around 5:00 p.m., staff at Timpanogos Dental started to smell smoke as they were leaving work. Due to a recently paved parking lot, they didn't think much about it, until approximately 9:30 p.m. when locals saw smoke and called 911.
"Eventually, it was just too hot, too big to contain and we forced our guys out," Fire Chief Jeremy Craft reported. Firefighters worked inside the structure for around 50 minutes until the building was deemed a lost cause and fighting the fire was more about containing it to the single building so it didn't damage nearby homes.
Damages are estimated at roughly $2.5 million and through further investigation, fire officials determined electrical problems as the cause.
Timpanogos Dental, as well as Web Dental Design, were two of the tenants of the building. Other offices were vacant.
The fire was increasingly difficult to contain due to a recent remodel trapping the fire in attic space between the two roofs. Dental offices around the community have extended a helping hand to Timpanogos Dental, offering office work space while they figure out their next steps. No one was harmed in the fire.