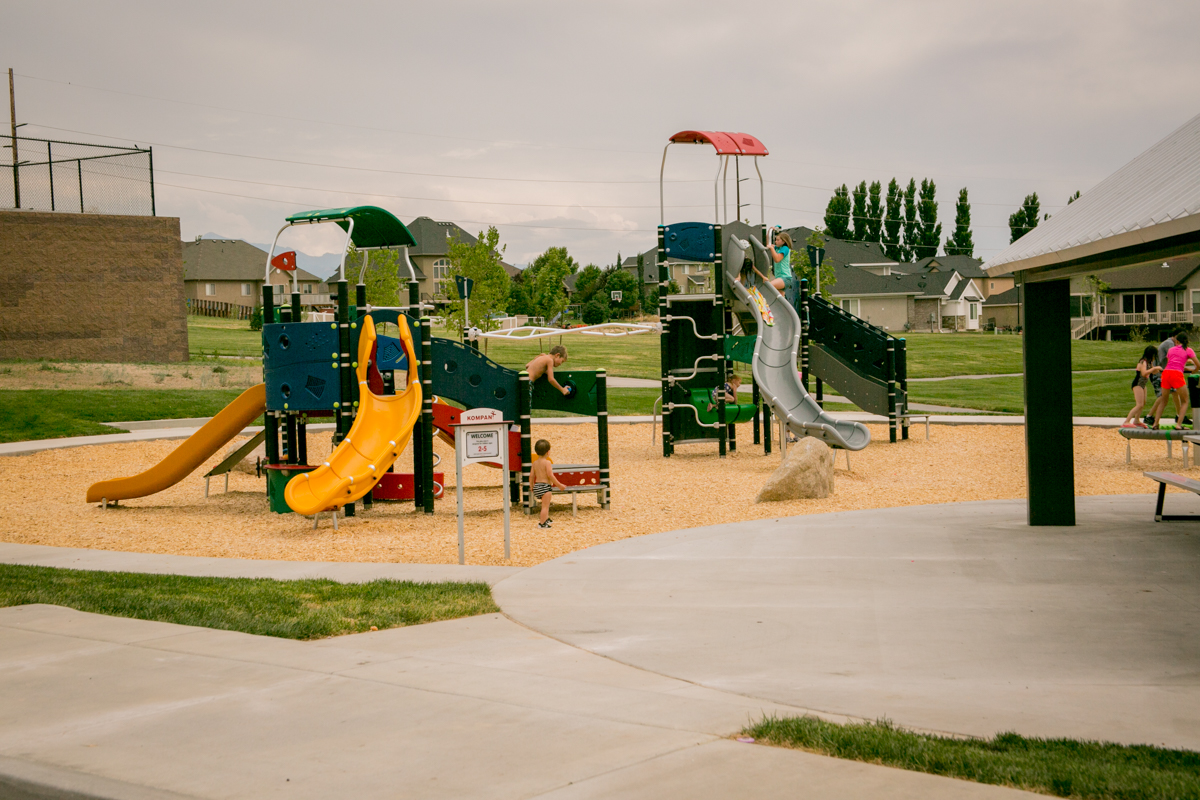 The North End of Lehi is getting some sorely needed park space this week with the grand opening of the new Ivory Ridge Park. The coolest new feature of this park is the splash pad; the first one in Lehi. The splash pad has been running for a couple of weeks to make sure everything is working well and many children have taken advantage of the "soft opening" to cool off on these hot summer days. With jets that are fairly predictable, the splash pad is accessible for children of all ages. In the middle is a lazy river with water about 6 inches deep where the children play with toy boats and try to dam up the water.
In addition to the splash pad, there is play equipment on both the north and south ends of the park. The structures and toys on the north end seem focused on the younger set, while the equipment on the south end of the park is for the more adventurous. There are pavilions on both ends of the park and a walking path runs around the perimeter. There is plenty of open space for group activities and the bathroom facilities are well-built and are open for use.
Leslie Gillies, who has lived in North East Lehi for three years, is pleased with the design and location of the park. She loves that she can see the splash pad and the play equipment from the bench where she was sitting so that her children Katy (6) and Jackson (4) could play while she had a few minutes of relaxation.
The Grand Opening will he held on July 9 at 10:00am. The north entrance of the park is located at about 500 West 3200 North, while the south entrance is located at 520 West Trailside Drive (2925 North). There are parking lots near each entrance.