Lehi Youth Experience "Trek"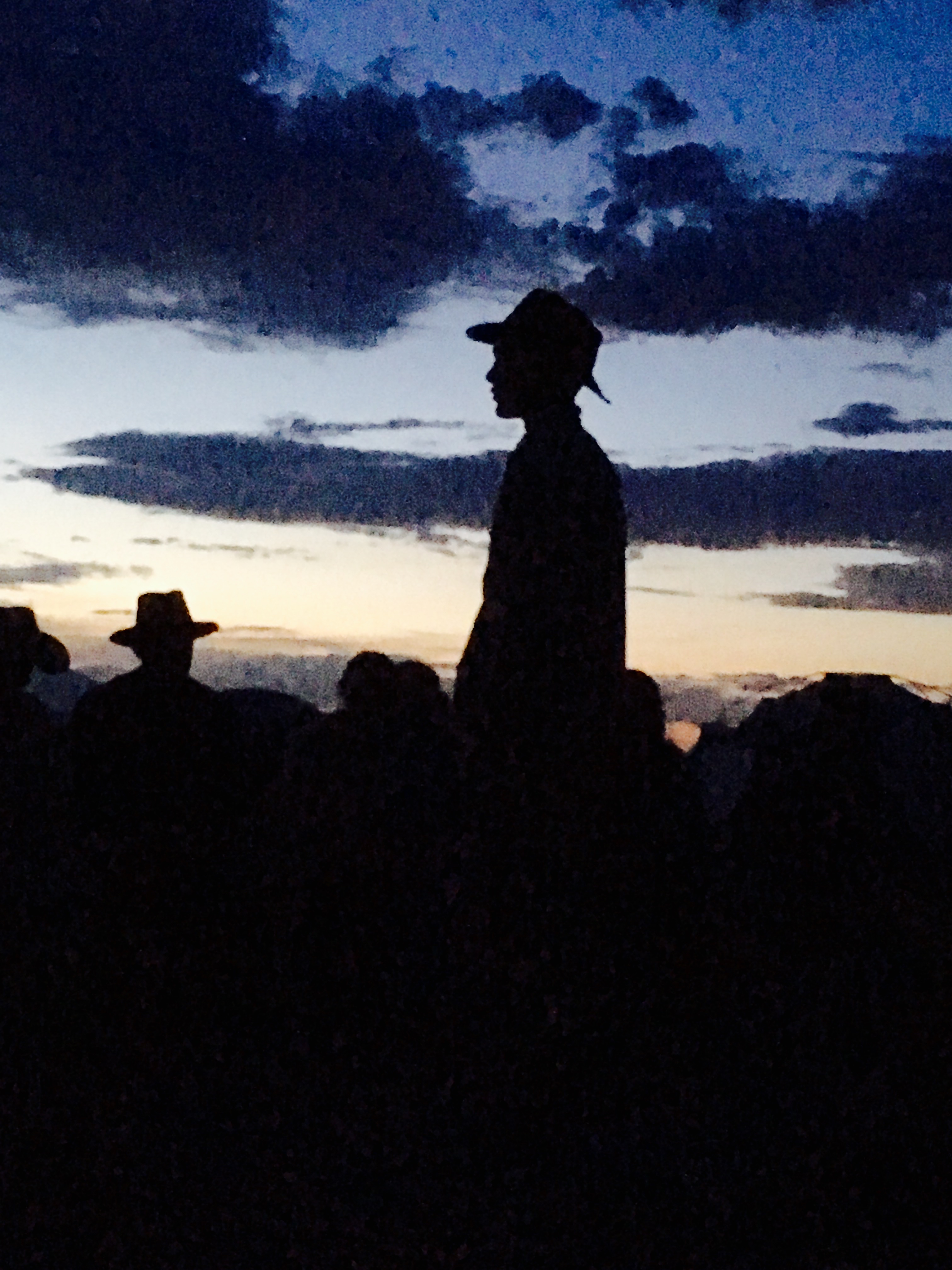 It takes months of planning to prepare for a youth trek—an experience that many of the youth in Lehi have had or will have. The Cedar Hollow 7th LDS Ward began their preparations a year ago by reserving a slot at the Church Trek Property in Mosida, on the west side of Utah Lake.
Brett and Hope Taft headed up the Trek Committee and began having meetings with their committee of fifteen in January. They had a kick off meeting in March with the youth, but it was nothing compared to the excitement of June 6th when the group met at 6:30am to start their trek.
The 49 youth who attended (just those aged 14-18 were invited) were organized into five "families" headed up by a Ma and a Pa. Special thanks go out to Mike and Jill Greenwood, Lance and Nicole Lemon, Nathan and Kelly Black, Shane and Allyson Loftus, and Jared and Allyson Cook for their leadership of these families. Jared Burr served as the Equipment Manager while Derid and Sharon Kunz and Jana Herbert served as the all-important Food Committee. Scott Wall dedicated his time walking alongside the kids as the Medical Specialist.
Battling high heat and aggressive mosquitos, the first day's planned trek of 9 miles extended as the group missed their intended turn and reached the lake, forcing them to double back and find their way to the correct path. Skits from each family and music, provided by youth Max Anderson with a guitar, lightened the mood after dinner.
The second day began with Reveille, played by Joseph Black, and was a shorter day of only about 7 miles. A highlight of this day was having "Ma & Pa Cook" re-enact a scene from the Willie and Martin Handcart Company when tiny Elsie Nielsen had to pull her large husband Jens 11 miles because his feet were frozen. This experience was emotional for not only the Cooks, but for the whole group as they watched Sis. Cook try to push her husband and the handcart up a rocky hill. Suddenly, all the boys from their trek family ran to give assistance. That evening the pioneer company battled strong, dusty winds as they prepared their meal, but just as it was time for a testimony meeting to begin, the wind died down and the evening was calm and peaceful.
The third day was the most spiritual of the three, according to Taft who recounted the emotional impact of the Women's Pull along a very sandy stretch of trail about a half-mile long. The men and boys stood silently on each side of the trail at the end with their hats over their hearts in a tribute to the women and girls struggling on the dusty path. Later those same boys provided service as they carried the women and girls across the river.
Although putting together a Trek is a lot of hard work, it is well worth the effort. Hope Taft said, "It is hard to watch others suffer.  It stirs something within us to reach out and help them.  We saw an increase of love among the youth in our ward as they worked and played together."