Lehi Foodie Susie Bulloch Shares Grilling Love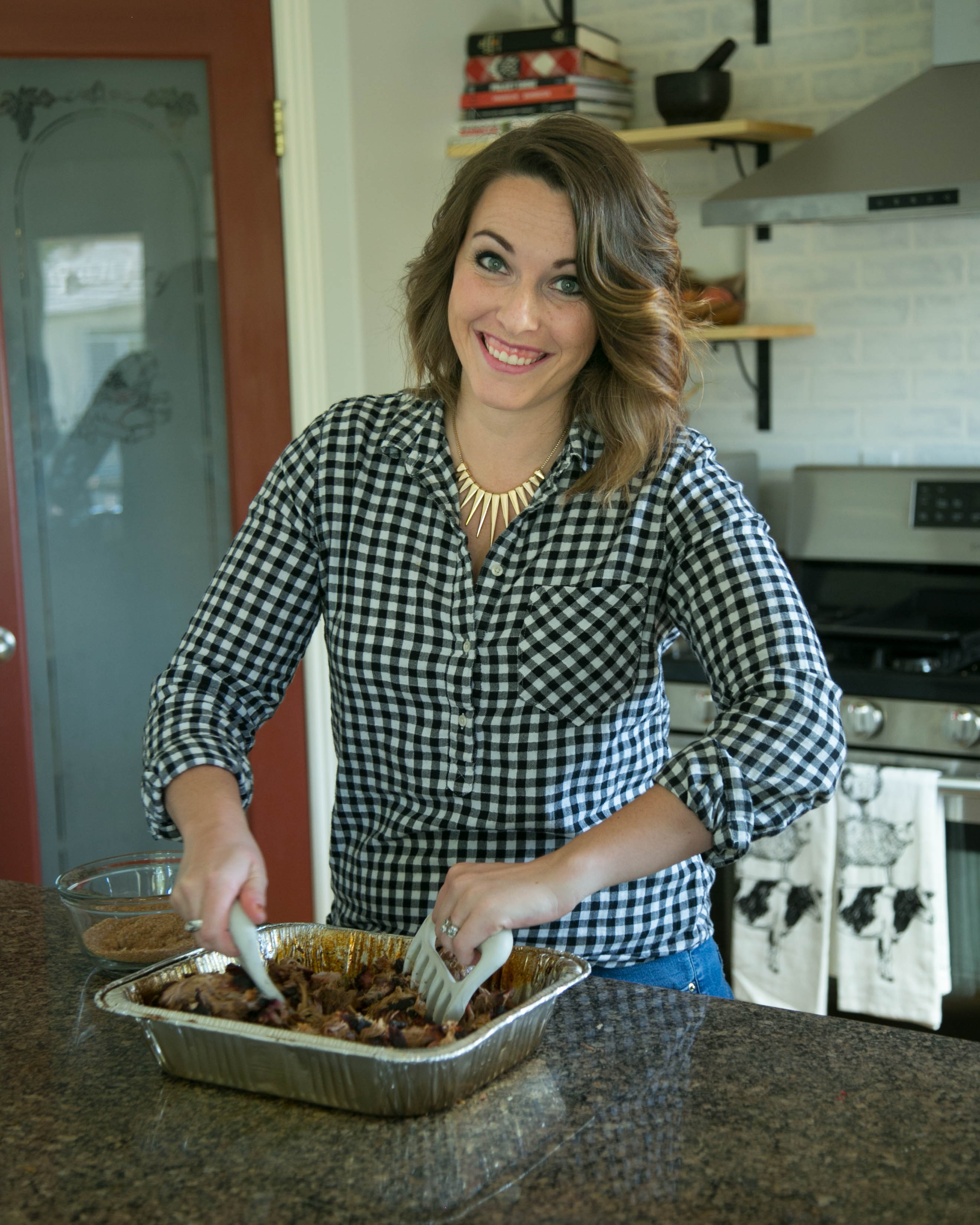 Most people don't buy a home because it has a deck and patio large enough to hold five grills, but then again, most people are not grill masters. Susie Bulloch is the creator of Hey Grill, Hey, a popular blog and website about the ins and outs of grilling.
She and her husband Todd have lived in Lehi for several years, but the traffic in the Thanksgiving Point area drove them to move over the summer. They were glad they could stay in Lehi and find a home that could support her grilling activities. Her new neighbor said, "We are starting to get used to smoke wafting by at all hours of the day. At first I nearly called the fire department, but now I just enjoy the smell."
Bulloch's parents owned a restaurant when she was growing up, and she has always enjoyed preparing and serving food. About five years ago she was hired to write a blog for a grill company, despite the fact that she had absolutely no experience with grilling. The company dropped off a grill on a Friday afternoon and she had the weekend to figure it out before she had to start posting five recipes a week on the following Monday. She laughs as she tells the story and says, "I really don't know how I did it. It was crazy but I got really good really fast because of all the practice." She continued to write for that blog for three years until the company was bought.
At loose ends with a lot of knowledge about grills and grilling and no outlet to share that know-how, Bulloch decided to start Hey Grill, Hey. At about the same time, she entered a grilling competition called "Meat Madness" and was featured on several local television shows including Studio 5, Good Things Utah, The Place, and 2News This Morning. These appearances helped her gain exposure and Hey Grill, Hey gained in popularity. Now she only posts once a week and hosts a live grilling class on Facebook every Thursday afternoon. She often partners with different companies to feature their products and host giveaways for her followers.
One of Bulloch's prize possessions is a trophy with a rubber hot dog on top which she won when inducted into the Guinness Book of World Records. She and a grilling buddy were tasked by a hot dog company to grill on a corner in New York City and give the food away as part of a promotion. They grilled for 34 hours and 35 minutes, feeding thousands of people. The food they cooked during the quieter nighttime hours was donated to a homeless shelter.
Bulloch doesn't just grill meat. She didn't have a stove when they first moved into their new home and they were just fine. She grills vegetables, bread, pizzas, breakfast sandwiches and even cakes and cookies. Inverting a 9×13 pan and setting the baking pan on top of it can turn any grill into an oven, according to Bulloch, who cautions, "You do need to keep your eye on the thermometer, but after you do it a couple of times it is easy to know how to set your grill."