Lehi Luminaries: Nancy Wilson Hunter—Champion, Goal-Setter, and Fighter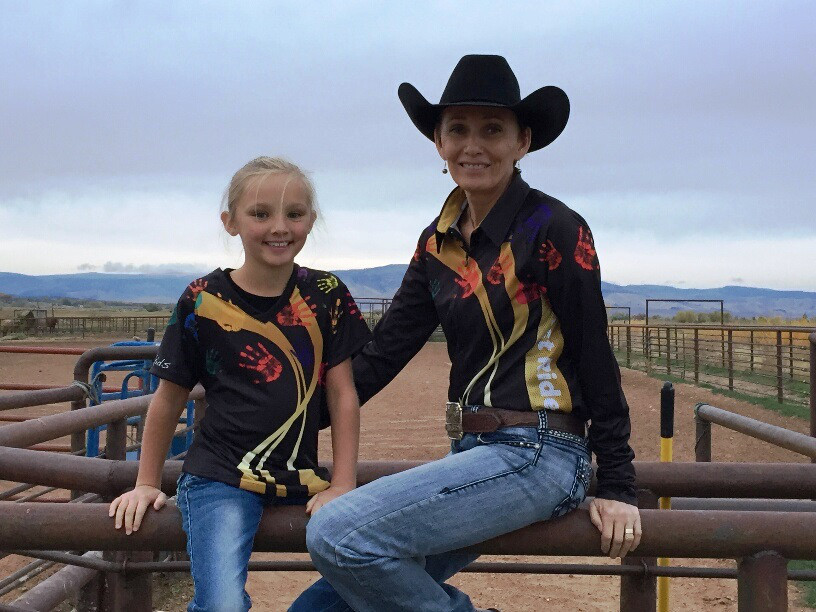 Nancy Wilson Hunter is a wife, mother of four boys, grandmother of two, registered nurse, and champion barrel racer. She and her horse, "Fuzz," have traveled the United States and Canada winning money for the last dozen years. Nancy's husband, Fred Hunter, trains horses. When Fred saw Fuzz, he recognized something in him beyond breeding and build. Fuzz was an anxious horse, so Fred trained him slowly and meticulously. They even came up with ear coverings to help the horse shut out noise in busy arenas. Fuzz always knew when it was "game time" and he performed like a champion.
Nancy estimates that Fuzz won over $500,000 during his career. The Hunters were offered "insane" amounts of money to sell him, but Fuzz wasn't for sale. Even though Nancy was right there with Fuzz for all those races, she insists she was just a "jockey" and he did all the work. Nancy and Fuzz made barrel racing look easy.
Nancy grew up in Lehi with sisters Peggy Lewis and Kellie Jo Jones. Peggy says Nancy was always a goal-setter. Age never impeded Nancy's progress—she became a nurse after her fourth son was born. Peggy remembers that Nancy dreamed of running barrels at the NFR (National Finals Rodeo) since she was a young girl. "Nancy sets her sights high, works very hard and never gives up," says Peggy. Sister Kellie Jo calls Nancy a warrior: "She never stops 'til she obtains her dream, and she always dreams big!"
The last month has brought some unexpected challenges for the Hunter family. Fred had to have back surgery. Nancy thought she had gallstones and her doctor ordered an ultrasound on a hunch. They found that Nancy has pancreatic cancer. While dealing with this new reality, Fuzz got colic, a condition of severe abdominal discomfort. Fuzz was in distress for only 20 minutes when the vet arrived, but the colic was inoperable and the Hunters had to humanely put Fuzz to sleep. Nancy, Fred, and their whole family have taken Fuzz's unexpected death hard. He provided many adventures and opportunities for the Hunters and they will all miss him terribly.
"I've thrown my sucker in the dirt in the past, but I'm trying to have more dignity for this challenge," says Nancy of her cancer diagnosis coming at the same time as Fuzz's passing. The survival rate for pancreatic cancer is 1%. Nancy was chosen for a genetic mapping trial through the Huntsman Cancer Institute, a study she and only one other Utahn were allowed to participate. Money for cancer research is always in short supply, or more people could have been included in this key study. She hopes the study will help her, but more importantly she wants it to help her grandchildren. "We're taking a step into the darkness, but we're fighters," she said. The Hunters are faithful members of The Church of Jesus Christ of Latter-day Saints. They believe in the teachings of the Church that their family is forever, a comfort to all of them going forward.
Nancy Hunter has lived a unique and pretty exciting life so far. She points out that cancer patients are often given a time limit for their life, but none of us ever really know when the end will come. Nancy is grateful to have raised four great boys who never gave her any real trouble and to have two wonderful daughters-in-law and two perfect grandchildren.