Scholarship Recipients Speak to Lehi Rotary Club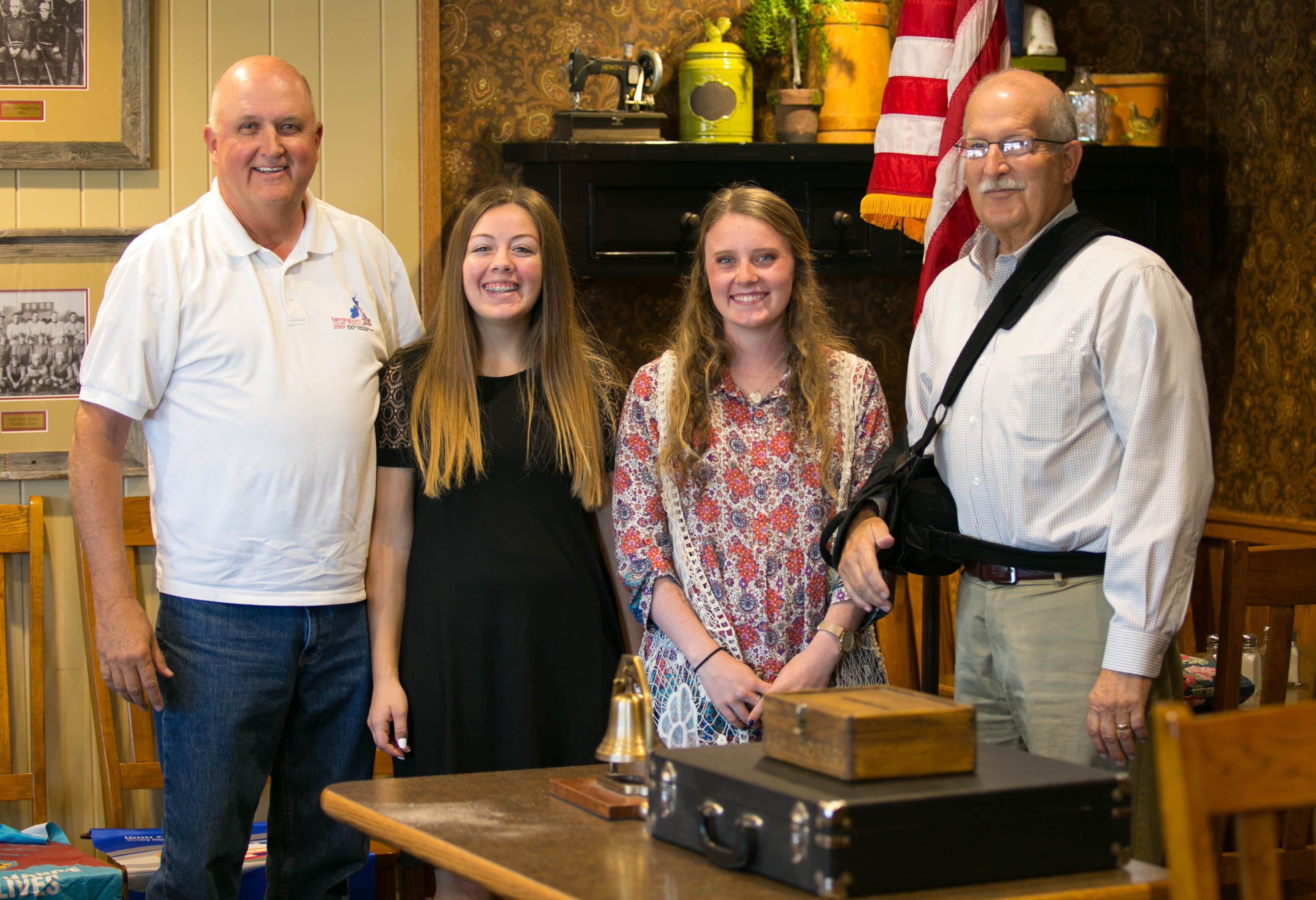 Brynn Brockett and Ingram Beck were the featured speakers at last week's Lehi Rotary Club meeting, held at Chuck-a-Rama. Both received scholarships from the club last spring, which will help them as they head off to college. Brockett will begin at BYU Idaho in January as a nursing major and Ingram is enrolled for fall semester at BYU Idaho as a Graphic Design/ Marketing major.
Unlike other scholarships that are based on academic excellence, the Rotary Club's scholarships are awarded to high school seniors based on their service to others. It is all part of the philosophy of Rotary International, summed up by their motto, "Service Above Self." The money for scholarships is raised by the local members in a charming tradition called the "Happy Box." As the Happy Box is passed around the room, members share something that has made them happy that week and make a donation as a token of gratitude. These donations add up week after week and allowed the club to award a scholarship to one senior at Westlake High School and at Lehi High School.
Brockett spoke of a trip that she made to the Dominican Republic. She helped with several different projects while she was there, but what affected her the most was seeing how happy the people were with so little. Despite their poverty they were joyful. Brockett learned that it is the little things that count the most. She is currently working at the Intermountain Medical Center as a CNA until she leaves for school, and is looking forward to going to Thailand next summer to teach English.
Beck had the opportunity to provide service to LHS throughout her high school years as a member of the Student Council, and was the Senior Class President. Some of her favorite activities in that role were helping at the Festival of Trees for Primary Children's Hospital and working at a food bank as part of a leadership training. In the summer between her junior and senior years, she went to Fiji and was part of a team that built six bathrooms in a community that previously had none. She loved the people there and enjoyed the children who were so anxious to help and participate in any way. She was so changed by her experience that her family decided to go to Guatemala for Christmas where they painted a school, built a sidewalk near a school and helped with medical clinics. She shared a video presentation of the experience, which used background music from Owl City. The music was especially fitting as the chorus included the words, "out on the verge of the rest of our lives."
The young women were encouraged by club president Dale Ekins to continue their lives of service in college and beyond. Youth Programs Chair Mark Wilson presented each with a coin that shows Rotary's Four-Way Test, a guiding principle for club members worldwide.