Eastmond Family Wins Big at Big Cottonwood Marathon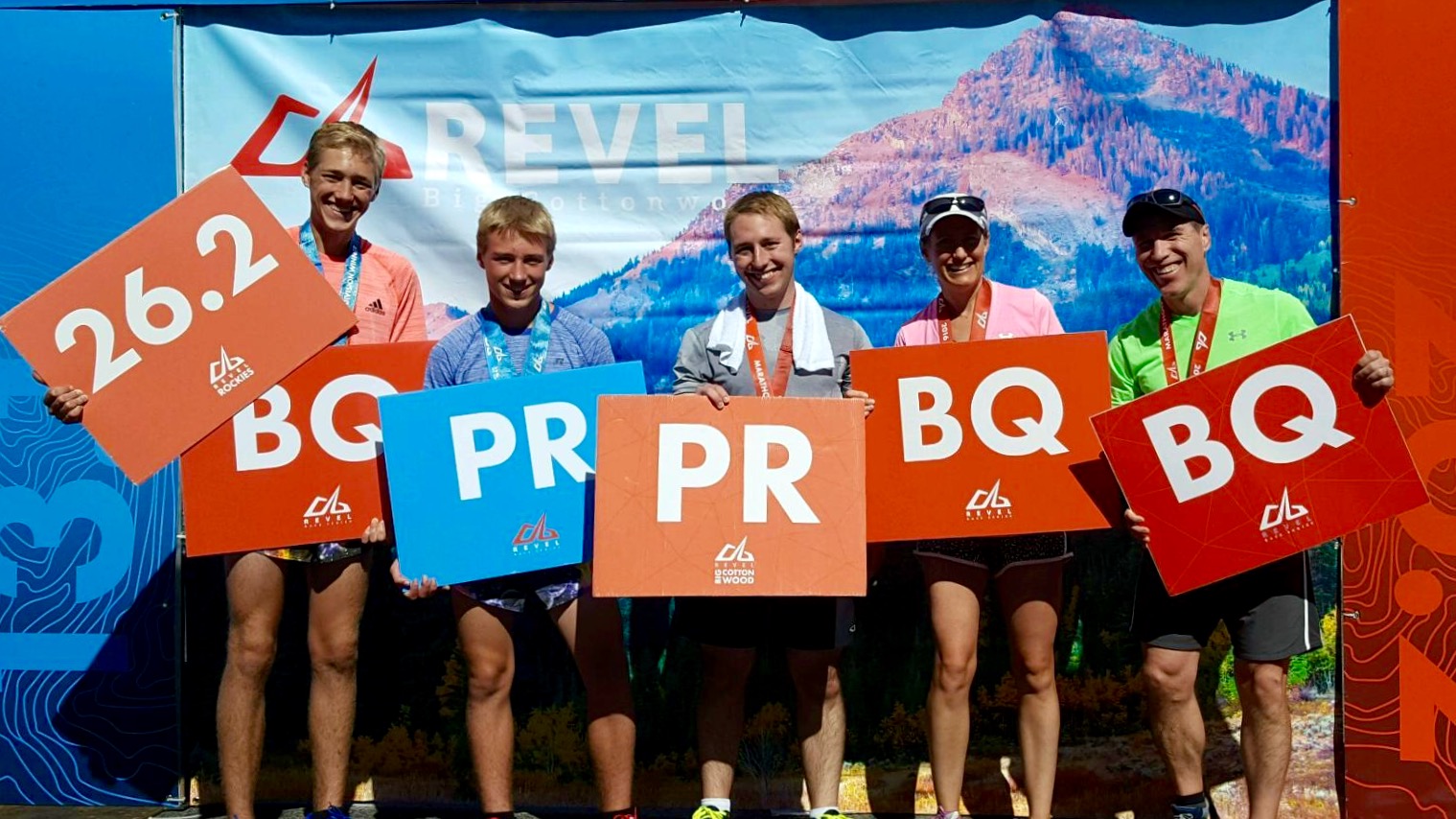 For Lehi's Eastmonds, running runs in the family. Dad and Mom Scott and Christy and sons Tanner, Riley, and Colby all competed in the Big Cottonwood Marathon on Saturday, September 10. Riley won first place in the 18 and under age division with a time of 3:02 and qualified for the Boston Marathon. Scott qualified for the Boston Marathon with a time of 3:17 and Christy also qualified with a time of 3:45. Colby won his division (18 and under) in the half marathon with a time 1:19. This was the realization of a family goal set since watching Scott participate in the Boston Marathon two years ago.
When asked how the family started running, Christy said she would run around the track at BYU while her husband was practicing as a member of the Cougar wrestling team. She enjoyed running and found it relaxing. In 2008, son Tanner and his parents decided to run a half marathon. They were hooked from then on. Daughter Meghan loves to run too but is still recovering from a broken leg suffered while on a mission.
To train for their marathons, Scott makes a spreadsheet with goals for the family. They start running four to five miles a day several days a week then stretch the distance to as many as 50 miles a week.
The Eastmond family loves to run the Murdock Canal trail. It has restrooms and drinking fountains along the way. Whenever they are on vacation, they find beautiful places to run that they otherwise wouldn't see. Christy said, "It is a fun way to explore new places. There are lots of great trails around the country." Each family member will train by running 600-800 miles for one marathon and will wear out at least two pair of shoes.
Riley and Colby both run for Skyridge High School and give credit to their high school coaches Jamie Alvizo and Colin Gill for helping them prepare for the marathons. In fact, Riley said, "Coach Gill showed up at the Big Cottonwood Marathon and ran the last three miles with me, cheering me on."
The Eastmond family is looking forward to making another trip to Boston next year. This time three members of the family will be competing and, hopefully, winning.