Down by the River Side in Lehi—Jordan River Parkway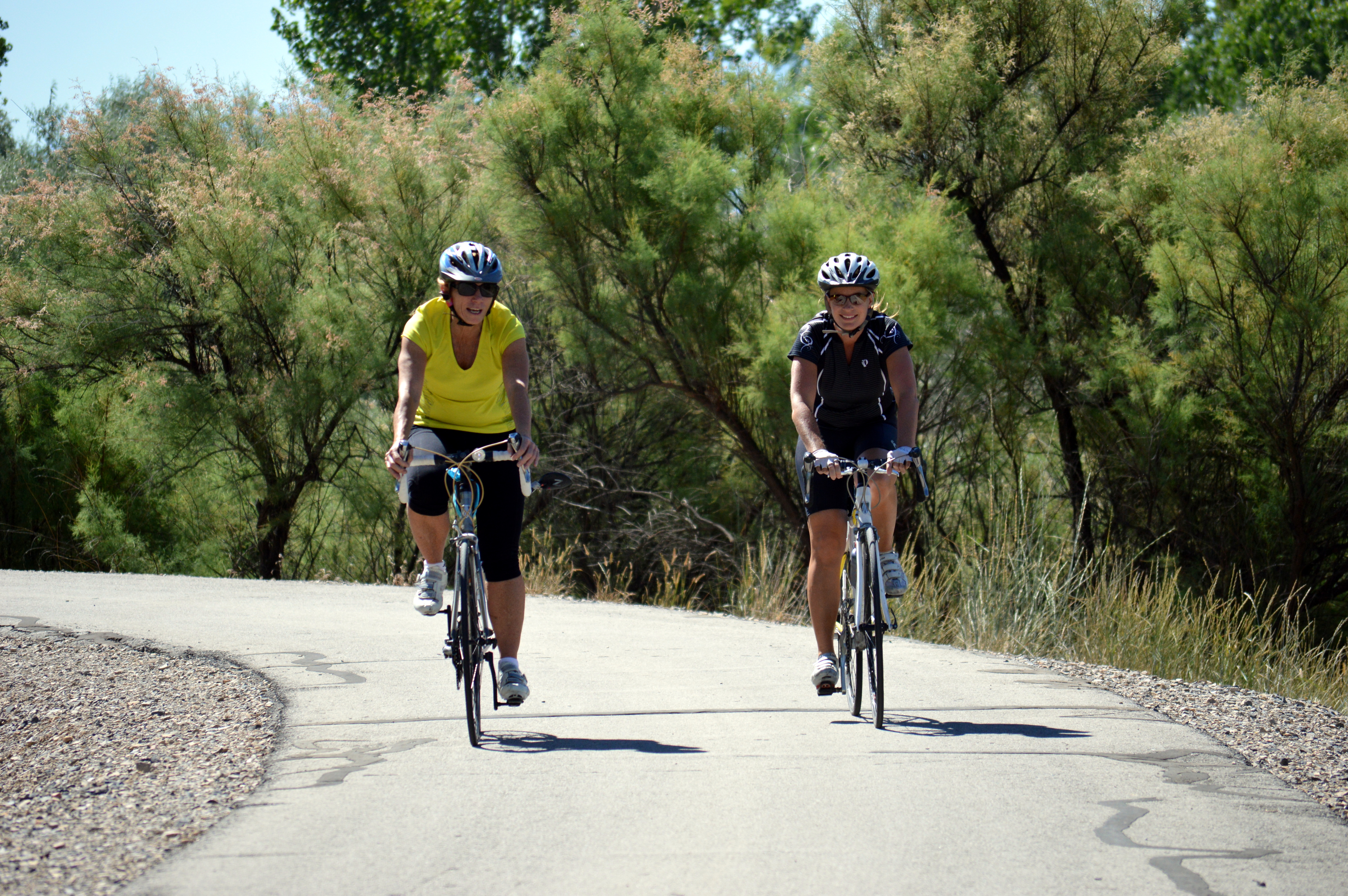 Right in Lehi City's side yard is the south segment of the Jordan River Parkway. The paved trail begins on the north where it connects to the Bluffdale section with a trailhead at Thanksgiving Point and access to the Parkway from neighborhoods near the Jordan River and the Thanksgiving Point Golf Course. Continuing south, walkers, runners, roller bladers, cyclists, and even riders on horseback will pass right under Mountain View Highway before they get to Olympic Park. Construction along this section of the trail has been extensive in recent years and the improvements have made the views even more spectacular.
 After crossing 1500 North, the landscape is less manicured and a little wild. Don't be surprised to have deer interrupt an early morning run on this part of the trail. Deer aren't the only regular visitors to the Jordan River – there are dozens of different birds to spot and you can even fish in the river. Just before Willow Park in Lehi (where there is a trailhead with water, bathrooms and a campground) fields of cows, horses and sheep graze sleepily in the sun.
After crossing Main Street, the Jordan River Parkway meanders behind new neighborhoods with more access points all the way to Wetlands Park. There are three more trailheads in the Lehi section of the Jordan River Parkway near Utah Lake. The scenery changes often over the six-plus miles of the trail in Lehi, but it's always beautiful. It's easy to forget how close the city is while walking alongside the river.