Lehi Celebrates Pioneer Day with Summer Suds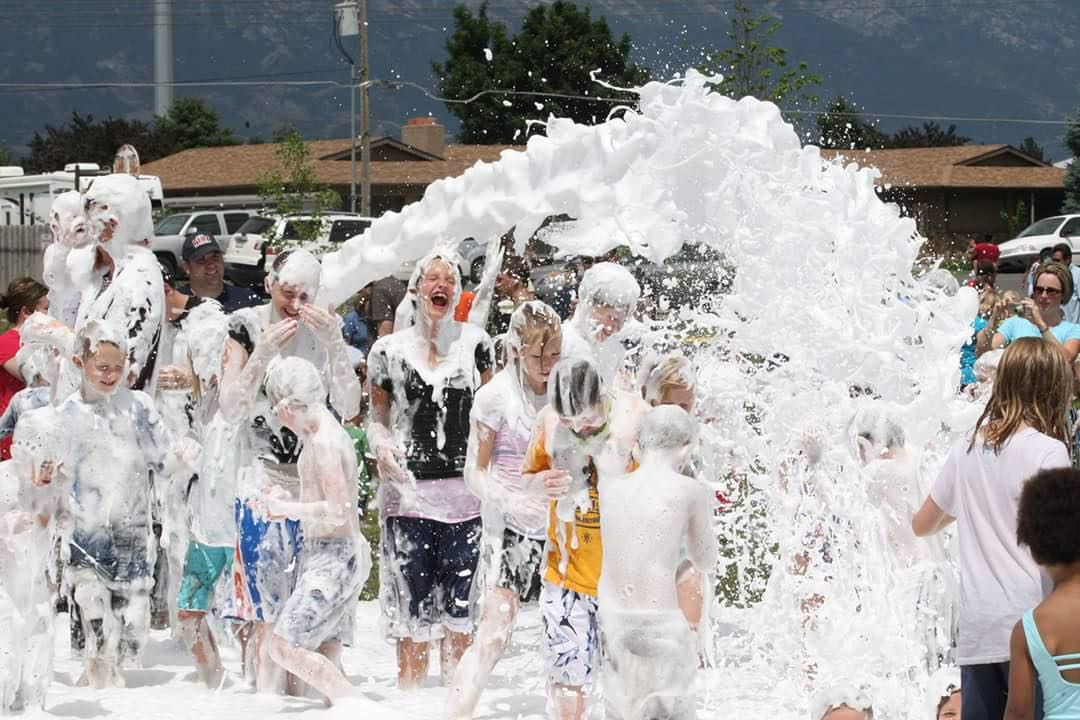 Lehi has a unique tradition for celebrating Pioneer Day—we let the Fire Department spray foam so that everyone can play in it! This year's event will be held on Saturday, July 23 at the Lehi Sports Complex located at 700 South 2000 West. From 11:00am-4:00pm there will be inflatables, entertainment, and vendors to set the mood. From 1:00-3:00 the Fire Department will spray a non-toxic soap foam and at 3:00 there will be free watermelon for all. Bring goggles if you are planning to play in the foam or they may be purchased at the event.
How did this event get started? On July 4, 2007 Johnny Revill and his family were traveling through Soda Springs, ID when they saw a large group of people in the park playing in a pile of suds. They stopped and had such a good time that they went back the following year.
Revill made contact with the Soda Springs Fire Chief about the equipment and products they were using and after consulting with former Lehi Fire Chief Dale Ekins, the event was born in 2009. From a modest beginning with 500 people attending in 2009, the event has grown in popularity every year. Due to drought conditions in 2013 and 2015 the suds had to be suspended, but there will be suds this year.