Tour of Utah Thrills Lehi Crowds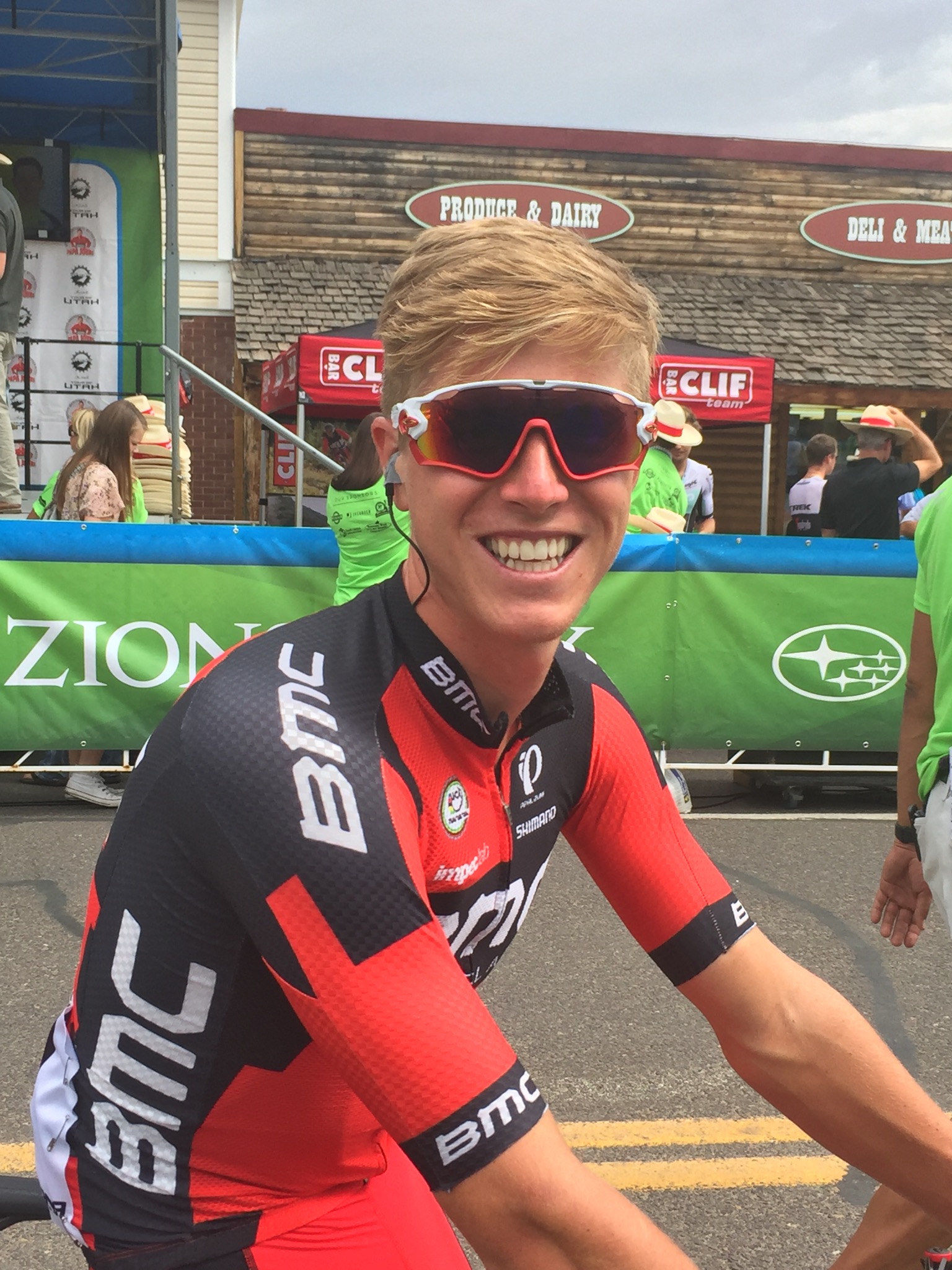 Lehi, Utah was host to an international, world-class cycling event last Thursday, August 4. The Larry H. Miller Tour of Utah began Stage Four (of seven) with a community party on the IM Flash campus.
There were booths with carnival games, cycling-inspired tattoos (the washable kind), colored hairspray, and a rock-climbing wall. All the activities and entertainment were free. Also on the campus near the starting line were several food trucks and a BMX stunt team performing amazing tricks.
The announcer explained what the cyclists would be in for once they began Stage Four. They would be riding a distance of 96 miles from Lehi to Kearns, with an elevation gain of 4,504 feet. The elevation map looked like a drawing of a saw blade! While other stages of the race had a steeper elevation gain and more miles, Stage Four was brutal for the constant change in elevation.
At noon the excitement that had been building all morning finally came to a head when the top ten racers were announced and made their way to the starting line. Lehi's very own T.J. Eisenhart was in 7th place for Stage Four and when his name was called the crowd went crazy. He ended up finishing the Tour of Utah in 7th place and being voted "Overall Fan Favorite." The starting gun went off and cyclists began pedaling through the gate, followed by the delightfully painted team cars with extra bicycle frames and tires on top of them. It was a thrilling sight – no doubt new fans of cycling were born watching the spectacle.