Home Décor Warehouse Encourages Creativity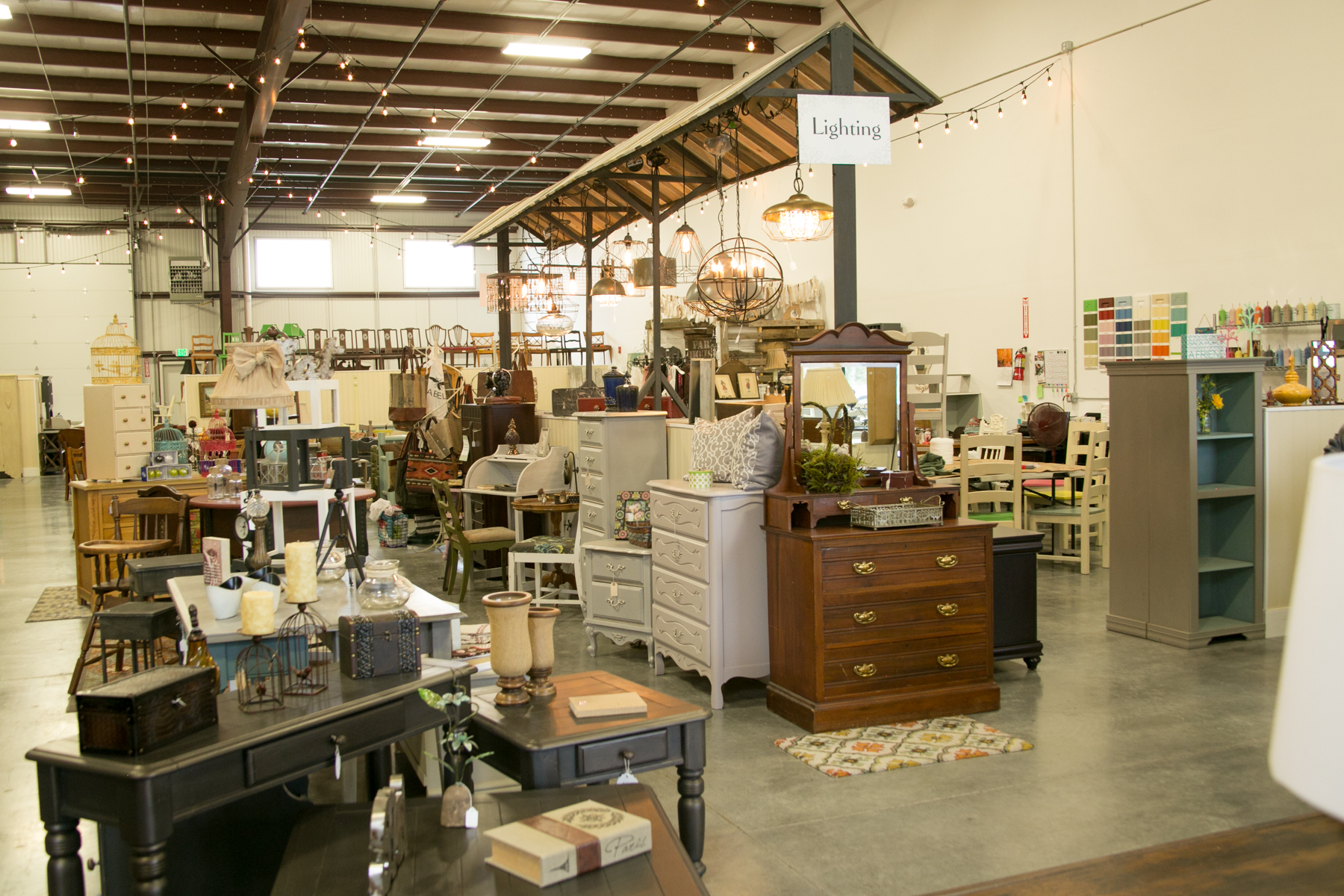 If you are looking for a special piece of furniture or of you have a great piece that needs some work, go check out Drab2Fab at 870 North 100 East Suite #104 in Lehi. Although Drab2Fab has been in business for five years, it is new to Lehi, opening in January.
The unassuming façade of the building does not prepare the shopper for the visual feast of the store. Owner Sherry Laub has created a warm, welcoming atmosphere with lights strung in a zigzag pattern across the ceiling and fun groupings of beautiful furniture and home décor.   
The main focus of Drab2Fab is Annie Sloan Chalk Paint. The Annie Sloan brand began in England about 25 years ago and all the other brands of chalk paint are based off her original formula. The paint is non-toxic, fume-free, and made of organic pigments which makes it ideal for home projects- and especially for furniture to be used with children.
DIYers will enjoy Drab2Fab's Chalk Painting 101 class for just $95 which teaches all the ins and outs of creating a beautiful chalk paint project. The next class will be held on August 18. They also offer "Make and Take" classes at least once a month to give customers a chance to try chalk paint.
For those who would rather have someone else do the painting, Drab2Fab has staff that will do custom paint jobs on any piece of furniture. Laub says that chalk paint is great for cabinets and Drab2Fab has painters who will go into your home and re-finish cabinets. With the palette of colors available, there are many options available for the home decorator.
Currently, there are currently ten vendors with booths inside Drab2Fab featuring vintage furniture, beautifully refurbished furniture, and a wide variety of decorative items ranging from a shabby coastal look to an edgy, modern feel. With a constant influx of new items, there is a good chance you will find something that you love at Drab2Fab.