"Point 5k" Ability Run at Olympic Park This Saturday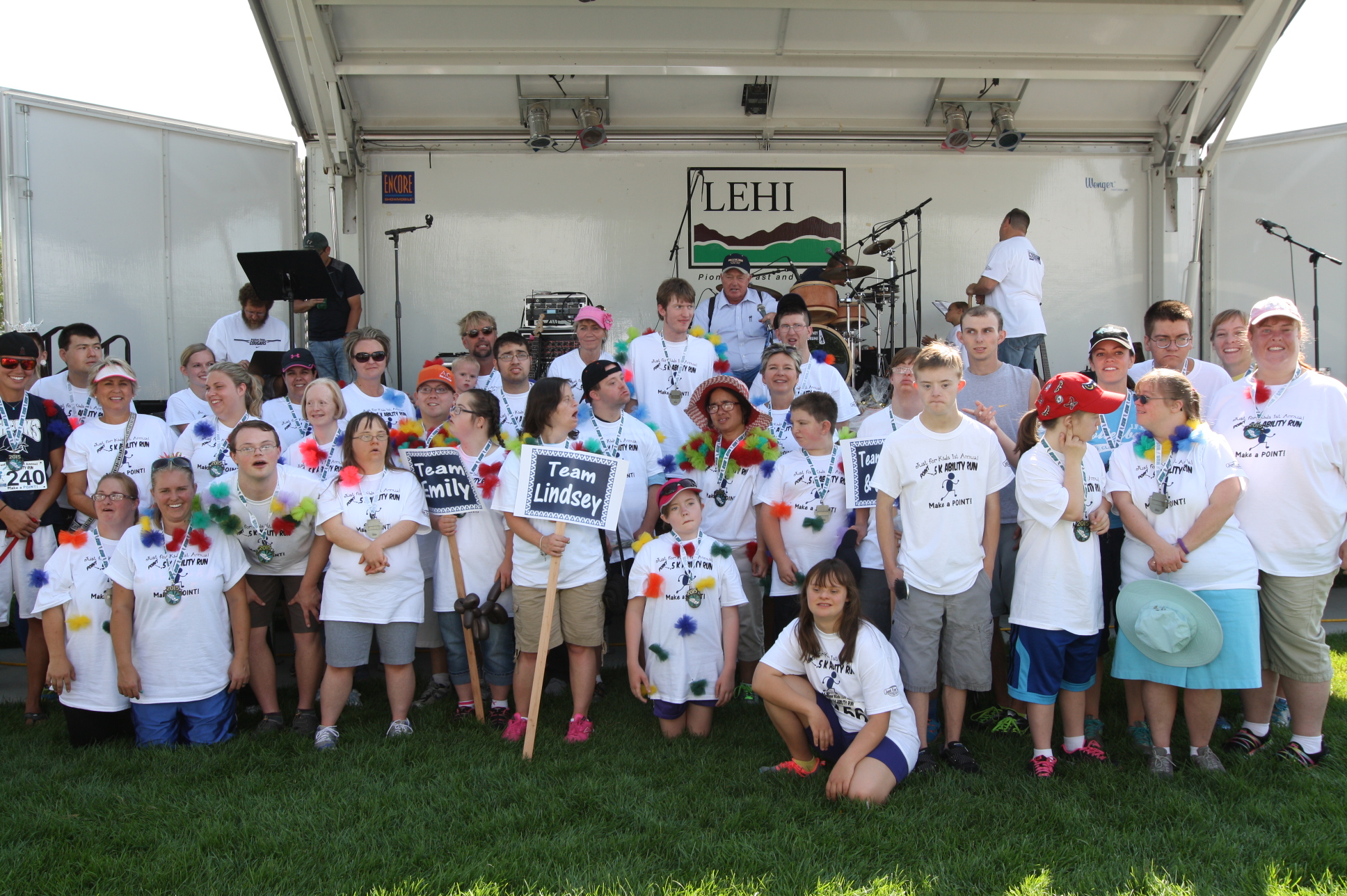 "Just For Kids of Utah County", a non-profit foundation that provides continuing education and activities for individuals with disabilities, is hosting a .5k race this Saturday, August 13, at Olympic Park (2650 W Parkside Drive). Registration begins at 9:00am and for $15 each runner will get a race bib, a T-shirt, and a medal. Participants are encouraged to register as a team because that is how the timed heats are divided—teams run together and win together. If you have to register without a team, don't worry—you'll leave with a new team of friends. At 10:00am the first heat starts. After every team has had a chance to race, the first, second, and third fastest runners will get a prize.
About twelve years ago Michelle Holbrook of Lehi began looking for a program that would help her disabled son, Curtis, stay active and engaged. She and other parents of children with disabilities started Just For Kids of Utah County. The non-profit, of which Lehi City is a proud sponsor, includes a day program called HIVEs (Habilitation, Independence, Vocation, Education, and socialization) for persons with disabilities over the age of 22. From 9:30 to 4:00 every weekday these individuals take classes, work out at local fitness centers and even serve in the community. Just For Kids of Utah County has paid employees (teachers and van drivers) as well as volunteers who help with athletic events and tournaments throughout the year.