Christensen Crowned Miss Timpanogos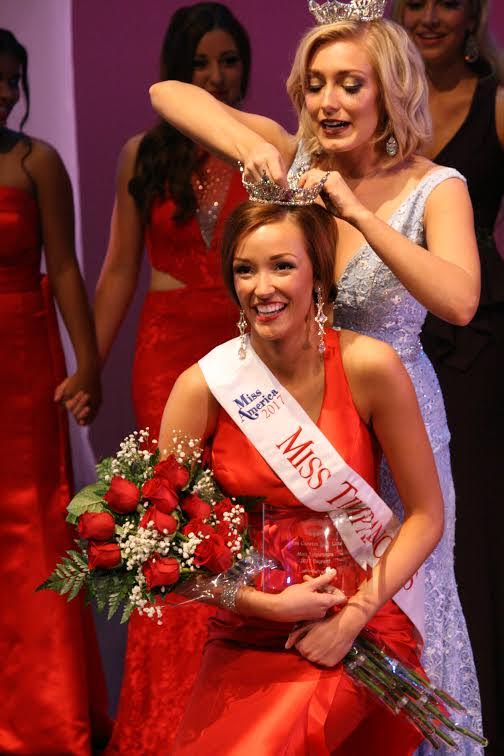 Brynn Christensen, daughter of Kyle and Rama Jean Christensen, was crowned Miss Timpanogos on Saturday, July 30. She has also served as Miss Lehi 2014 and Miss Nebo 2015. Brynn loves participating in pageants and describes the experience as addicting. Meeting new friends, pushing her personal limits, and working on her platform are some of her favorite things about the pageant circuit. This win will allow her to compete at the Miss Utah 2017 pageant next June for a third time.
Brynn's platform is called "Stand Up Utah: Bullying Prevention." Christensen feels she has really made a difference focusing on such an important issue over the past three years. At first she resisted doing school and classroom presentations because that teaching model was being used by everyone and she wanted to do something different.
After doing a research paper in one of her college classes about the best ways to impact behavior in children, she found that presentations in small groups, such as a classroom setting, are actually very effective because of the personal interaction with the students. She uses an Instagram account to connect with the children and youth she teaches and finds it highly rewarding to be able to share resources and ideas with them through social media.