"Much Ado about Nothing" Presented at Skyridge High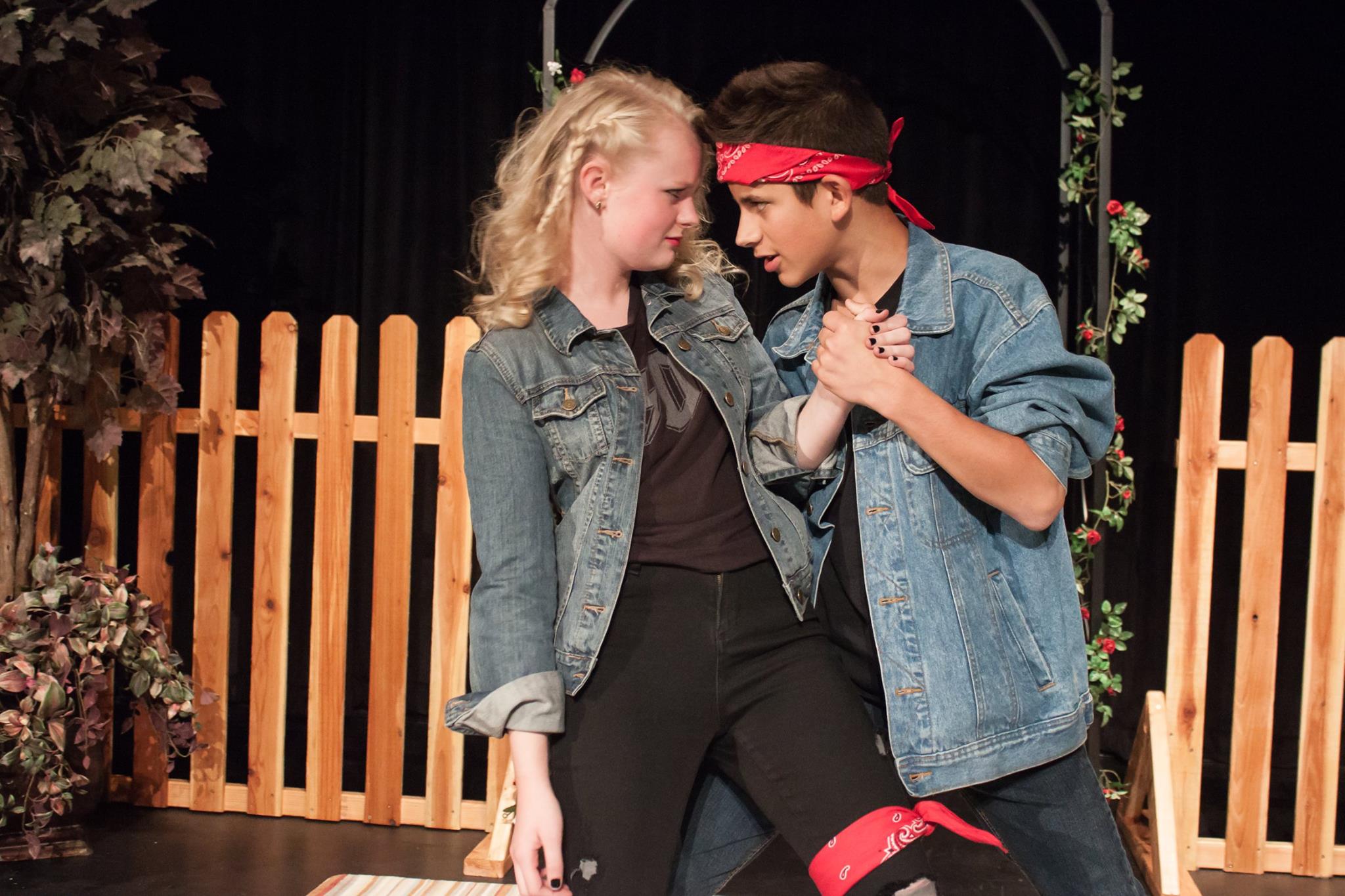 When the 2015-2016 school year was winding down, John Brown was making his way to every middle school, charter school, and high school in the Skyridge High School boundaries to recruit new freshman and sophomores to audition for a play. Brown, a former lawyer and now full-time theater and drama teacher at Skyridge High, knows that it's hard for underclassman to get lead parts in school plays. So, Shakespeare's "Much Ado about Nothing" was cast completely with 9th and 10th graders. The cast had the summer to get used to the feel of Shakespeare's words in their mouths before the performances that were held at the end of the second week of school.
"Much Ado about Nothing" is all about relationships and a woman accused of being unfaithful. Brown decided to use 1980's fashion and music for the play because a woman in the role of a possible cheater would have been a bigger scandal back then. Also, many of the cast members' parents would have Polo shirts from that time period to use as costumes, as well as extensive knowledge of hair crimping and styling techniques. Great music from the 80's played during scene changes and intermission.
Most of the roles were double-cast, but the role of Benedick was played by Dustin Poyfair for both casts. Poyfair was delightfully physical in many scenes, even hiding under a rug at one point. He had no problem belting out a love song in a squeaky, out-of-tune voice for laughs. Like the audience, John Brown was surprised and impressed by the young cast. Brown included every person who auditioned for the play. He ended up getting kids who really gave everything they had to their roles. The constable, "Dogberry," played by Noah Sheen on Friday night, even ad-libbed a few lines, making him an audience favorite. Brown had many talented young ladies to work with in each role. They were comfortable in their 80's get-ups, acting and speaking Shakespeare's words with ease.
John Brown has an ambitious theater program going full speed at Skyridge High School. Last Monday and Tuesday, auditions were held for the late-fall production of "Beauty and the Beast." Brown exchanged a well-paying law career to be a theater and drama teacher because he wasn't feeling fulfillment and joy in his work as a lawyer. He has volunteered in Community Theater for many years, so he knew how rewarding it would be. So far, so good for Brown and the theater program at Skyridge High School.