Lehi and Skyridge High Schools Honor Women's Soccer Seniors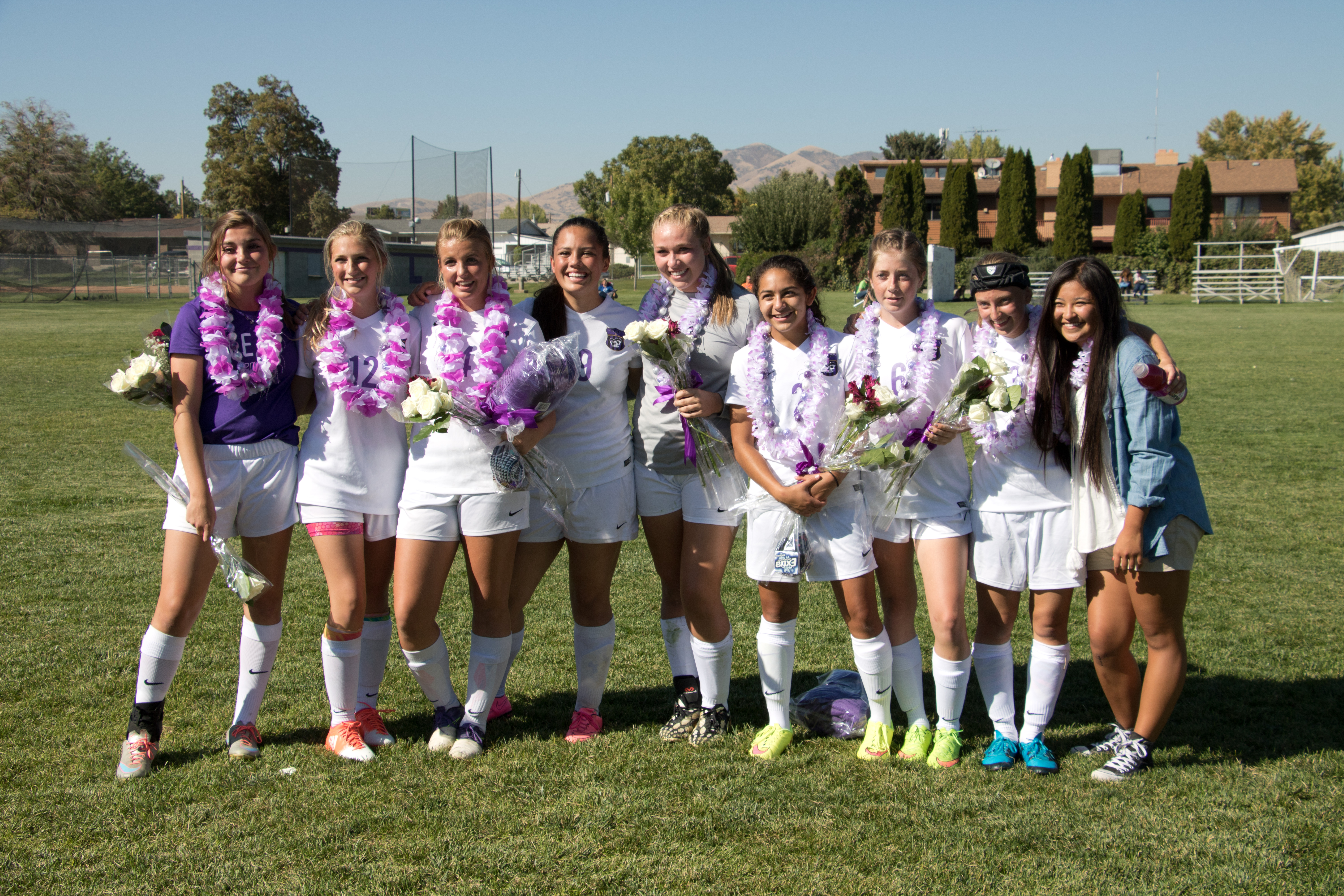 This slideshow requires JavaScript.
LHS women's soccer celebrated their senior players at their game on 9/27: Taylor Takahashi, Makenna Fano, Kylee Haunga, Breahna Turner, Anissa Cisneros, Reagan Shepherd, Malaree Weller, Brittany Thorson, Aubrey Frank. They played a difficult game against Westlake, and lost 1-0.
SHS women's soccer also celebrated their senior players: Shaylee Briones #33, McKenzie Butterfield #11, Cassidy Clegg #4, Hannah Covarrubias #9, Claire Dixon #14, Katie Gibson #18, Alli Merrill #26, Megan Merritt #8, Breesa Nawahine #10, Kristen Poyfair #6, Aubrey Robertson #7. The girls played against Orem, and won 3-0.