Sisters Play for Weber State Wildcats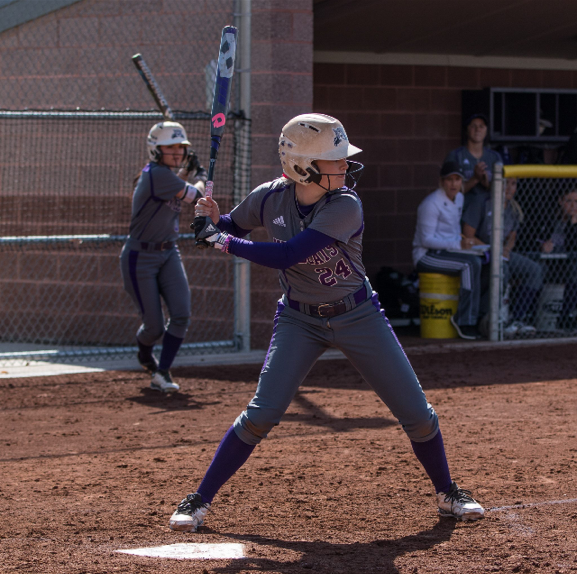 Carley and Sydney White, daughters of Becky and Rod White, spent their childhood at the softball park watching their grandpa, uncles, brother and dad play softball. It isn't surprising the sisters became softball devotees at a very young age. Carley and Syd would shag balls for their family as the men practiced hitting at the local ball parks. Carley is three years older than Syd, but they played together as if they were teammates.
One of the girls' most prized possessions is a wristband worn by Jenny Finch, star pitcher for the USA Olympic Team. Their brother, Riley, brought them this memento from a training camp he attended for the Men's Junior USA softball team training camp in San Diego, California.
Both girls started playing competitive softball at the age of nine. They played for several different teams competing all over the Western United States. Carley played in the outfield. Syd pitched, played third base and shortstop. Both girls played for Lehi High School Pioneers. Carley was recruited to play softball at the College of Southern Idaho. She started two years in the outfield and was one of the lead-off batters both years. From CSI, she was recruited to play for Weber State University.
During Syd's tenure as a player for the Pioneers, the team won two state championships. She was chosen as the state 5A MVP her sophomore and junior year. After her junior year, she signed a letter of intent to play for the Weber State Wildcats. This was a dream come true for the White sisters. For one year the sisters will play together.
It is rare to see sisters start together at the college level, but that's what Carley and Syd get to enjoy with Carley starting in center and Syd as the starting shortstop. Carley will graduate next fall with a degree in special education. Syd is majoring in health promotions and would like to become a radiologist.