Pioneers Dominate, Advance to Quarter Finals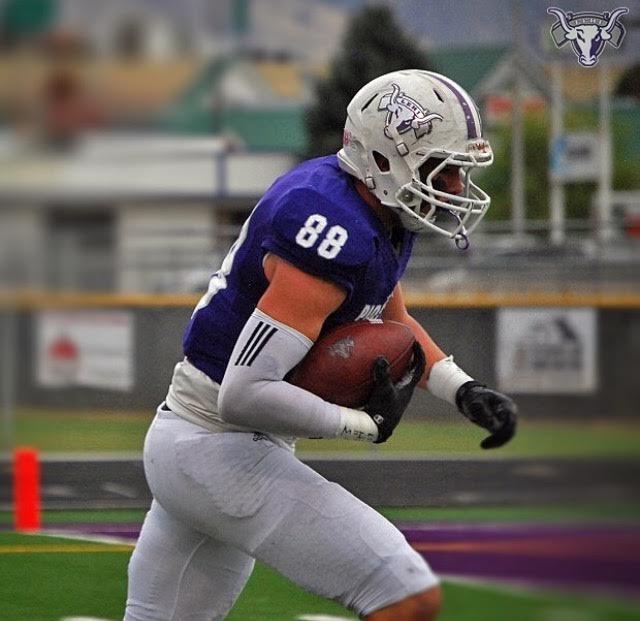 In an exciting win against Skyview High School, the Lehi Pioneer football team secured their spot in the quarter-finals of the Utah State Football Championship. The game took place on the Lehi High School field, and fans filled that stands to watch as the Pioneers dominated, with a final score of 24-14.
The game was slow to start, as neither team scored in the first quarter. Action picked up in the second quarter when Lehi's Wyatt Mosher, kicked a 31-yard field goal, giving the pioneers a 3-0 lead with 11:36 left on the clock.
Kade Moore scored a second quarter touchdown, making the score 10-0 for the Lehi Pioneers at the half. Third quarter was a battle to move the ball for both teams, but at the end of third quarter, the score remained 10-0.
In the fourth quarter both teamed stepped up and battled until the very end. Lehi Quarterback, Cammon Cooper, made a 6-yard touchdown pass to Dallin Holker, adding seven more points as Skyview remained scoreless with 11 minutes left in the game. The Bobcats finally managed to score as they made a 10 yard touchdown pass with 8:10 left on the clock, then scored again in the last minutes of the game as they made a 15 yard touchdown pass changing the score to 17-14. Lehi responded with a 5-yard touchdown by running back, Grayden Hadfield with 2:10 left of the game.
Every game has a moment of pure adrenaline, and the Lehi vs Skyview game was no exception. Lehi Pioneer, Zack Bingham, earned the title of most valuable player as he intercepted the ball in the Skyview red zone, then ran the ball 55 yards, preventing Skyview from making another touchdown.
Lehi will play highly ranked Bingham in the quarter-finals on Friday November 4, at 5 p.m. at Bingham High School. All Lehi fans are encouraged to attend and support the Pioneers as they fight for a spot in the semi-finals.