Early Voting Turnout Exceptionally High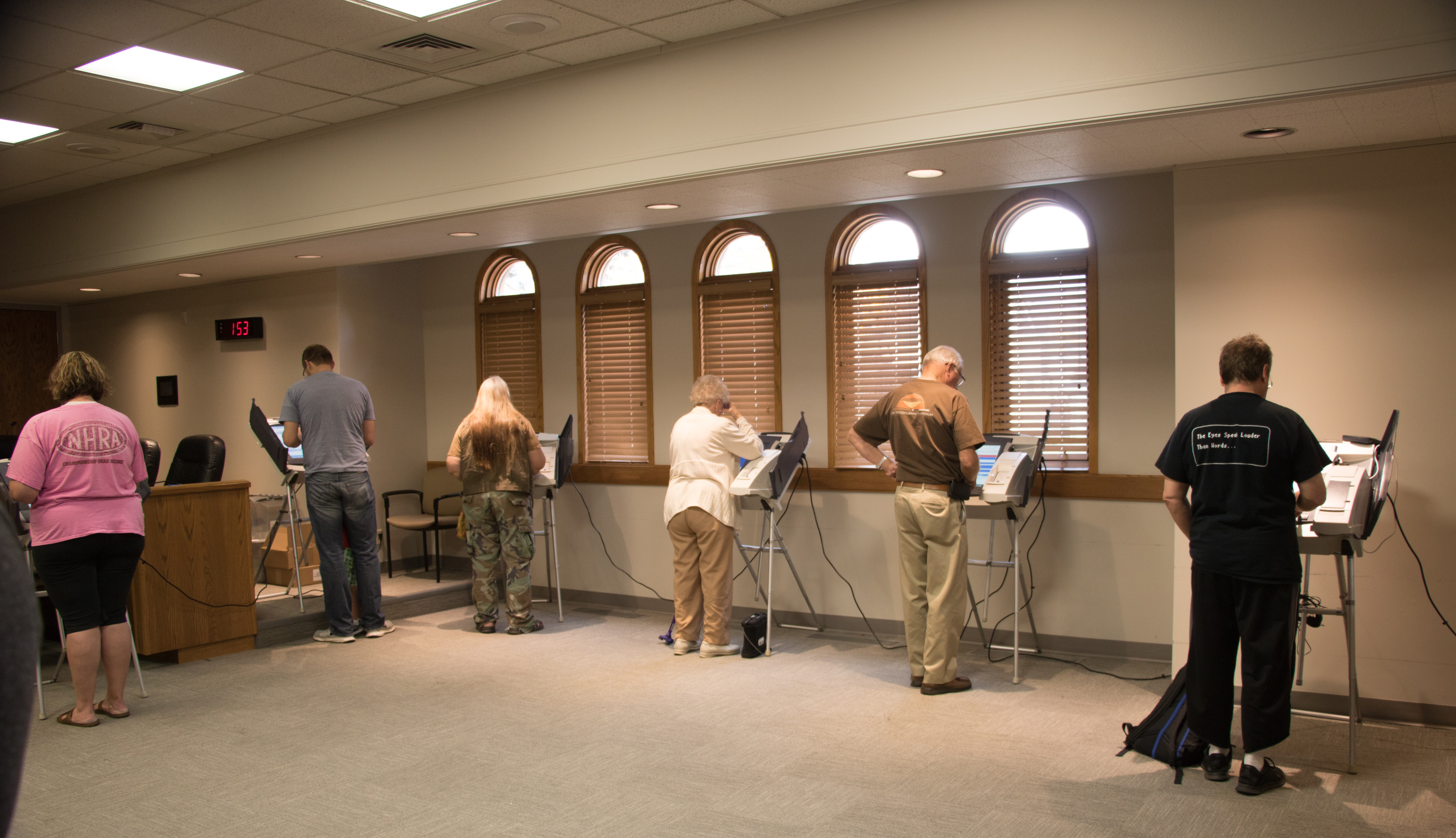 Poll workers at Lehi's early voting location at City Hall say this is the heaviest voter turnout they have ever seen. Usually voting early is a lonely endeavor with plenty of time to chat with poll workers, but this year voters may wait in line to get through the sign-in process and may wait in another line for an available voting machine.
In the Primary election held this summer, only about 300 Lehi residents voted, but in the first five days of early voting in October more than 2000 residents voted.  "We have been opening the polls 15-30 minutes early each day and last Friday we stayed open an extra hour after the polls were scheduled to close because we had such heavy turnout," Heather Miller, a long-time Lehi poll worker stated.
In speaking to citizens entering and exiting the building, most said it was a combination of the Presidential election and the local bond issues that drove them to the polls. A few felt that the Lehi City Parks Bond was the most crucial issue on the ballot.  One woman stated, "This is so exciting. I am happy that people are coming out to vote- even if we end up canceling out each other's votes."
Another poll worker noted that although a good cross section of the community has come out to vote, there do seem to be more young voters turning out this year. Frustration seems high among voters with several saying they voted early to have it over.  One woman joked that she was looking forward to once again seeing cute babies on Facebook instead of cranky political posts.