LHS Basketball Teams Host "Meet the Pioneers Night"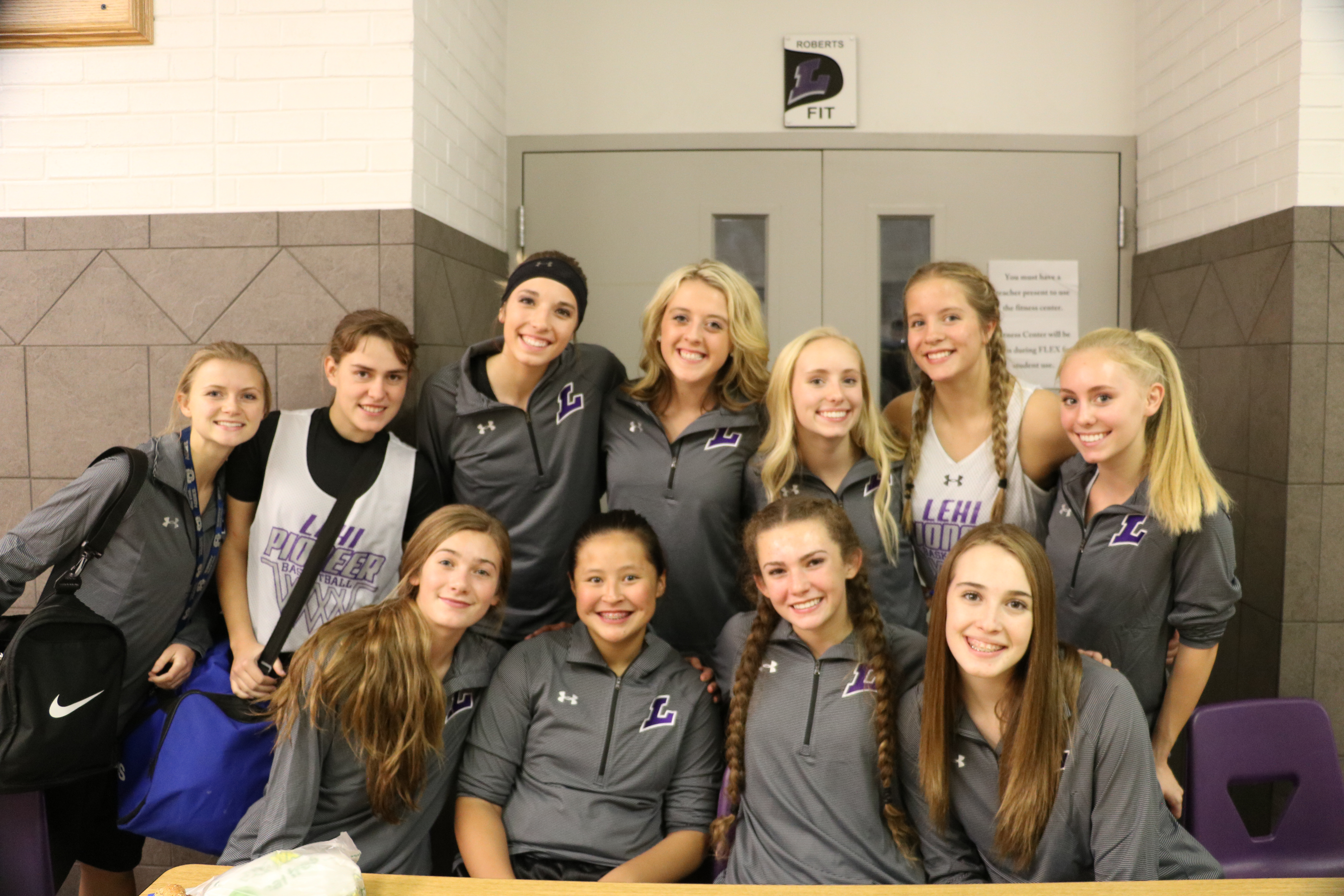 On Friday, November 18, the Lehi Pioneer girls and boys basketball teams hosted their first ever, "Meet the Pioneers Night." The event was held in the main gym, from 6-9 p.m. The basketball teams interacted with the community, talked about the upcoming season, players, their positions, coaches, and generally got everyone excited for the upcoming season.
The night started off with both the boys and girls teams signing autographs for appreciative Lehi fans. There was also a children's room with games and prizes. The teams then scrimmaged each other in a battle for the basketball. Later in the evening, the BYU Dunk team and Cosmo performed. Retro jerseys and basketball shirts were on sale for the community to purchase.
Assistant Coach, Sean Seastrand, said, "We can expect a lot of chemistry and unselfish playing from the boys basketball team this year. This group of guys is so coachable, they are so fun to be around. At the end of the day they are all friends, and that makes this team really unique and fun."
Meet the Pioneers night proved to be successful in uniting the community with LHS basketball. Head coach, Sean Yeager, says, "We would love to see lots of support from the community this season. We want to see people coming to the games, cheering for both the boys and girls teams, and us reciprocating that. The teams play a lot better when they know they have support from loving fans."