National Honor Society Collects Food for Needy Families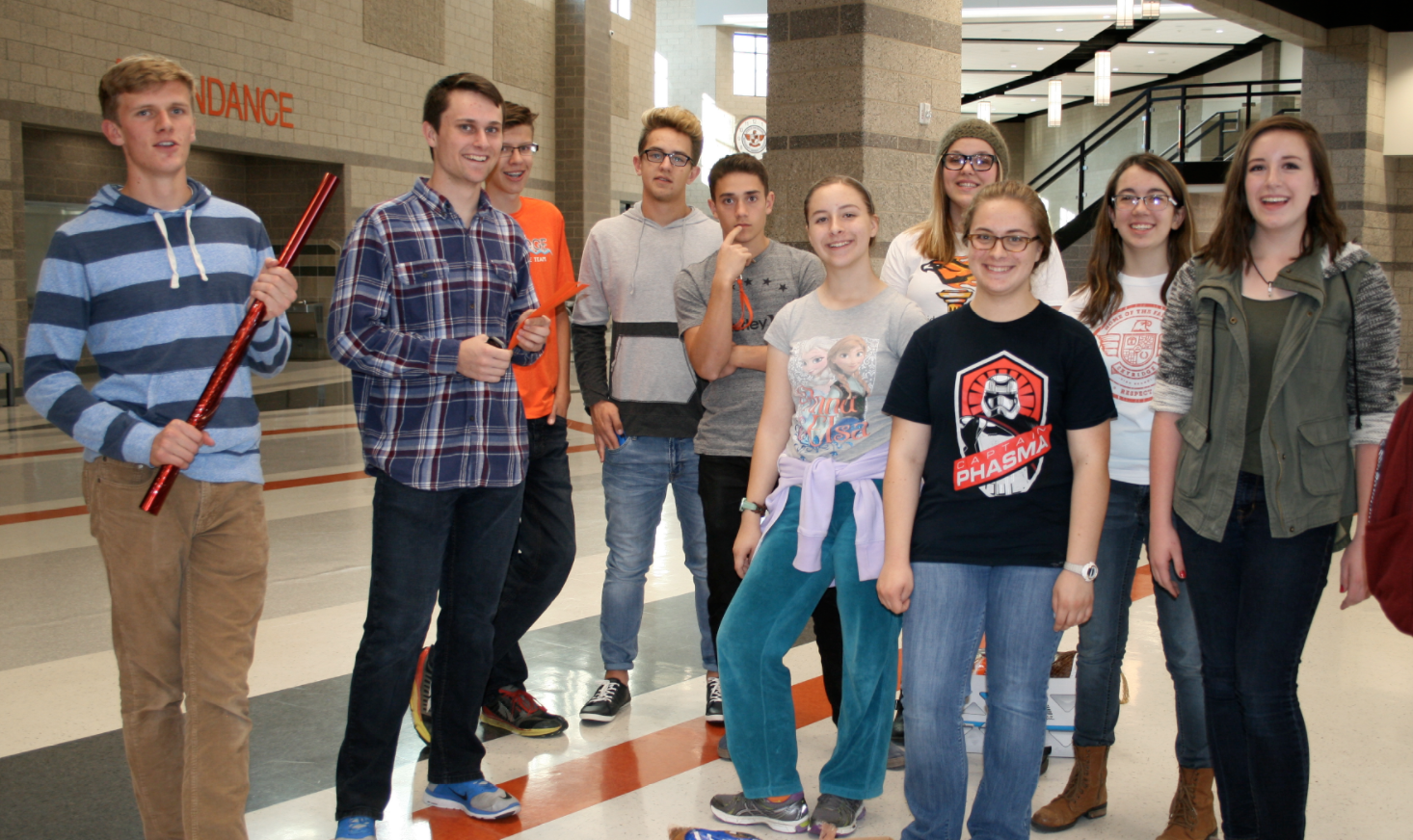 The spirit of giving is alive and well at Skyridge High School. The National Honor Society recently completed a service project to provide Thanksgiving baskets to needy families right here in Lehi and were able to provide meals to 45 families.
The project was pitched by NHS leader Mindy Hinckley who had spearheaded a similar project when working at Westlake High School. Students Makiah Melling and Allyson Crandall led the project at SHS. They put together lists of the items needed for the meals and organized the NHS students into teams of about 15 NHS students. These teams met together to set a goal of how many baskets they could do and decided how they would meet their goal. Some teams went out into neighborhoods to collect the needed food items while other teams went after financial donations so that they could purchase the food. Most teams set a goal of 1-2 baskets according to Makiah Melling.
"People were so willing to give," said Senior Sofia Suxo-Sanchez. "We were excited to collect the food and money donations because we knew that some of these families would not be able to have a holiday meal without them. It didn't matter that we didn't know where the donations were going, it just felt good to be able to help."
Melling echoed the sentiment, "I was surprised by how willing people were to donate. It was amazing to me." She went on to say that some of the groups had a hard time getting turkeys so she and Crandall approached some grocery stores. Ridley's in Highland and Macey's in Lehi were both generous with donating turkeys. Sanchez said that on the last day of the project an extra $100 was donated and allowed the NHS to get the items needed to fill out a couple extra baskets. They exceeded their goal by 10 baskets.
Families in need were submitted to the group from Bishops and Relief Society Presidents in Lehi. Allthough the students did not know the names of the families, they did have addresses and the number of people in the family so that they could deliver appropriate sized meals to the homes.