UHSAA Makes Realignment Decisions Today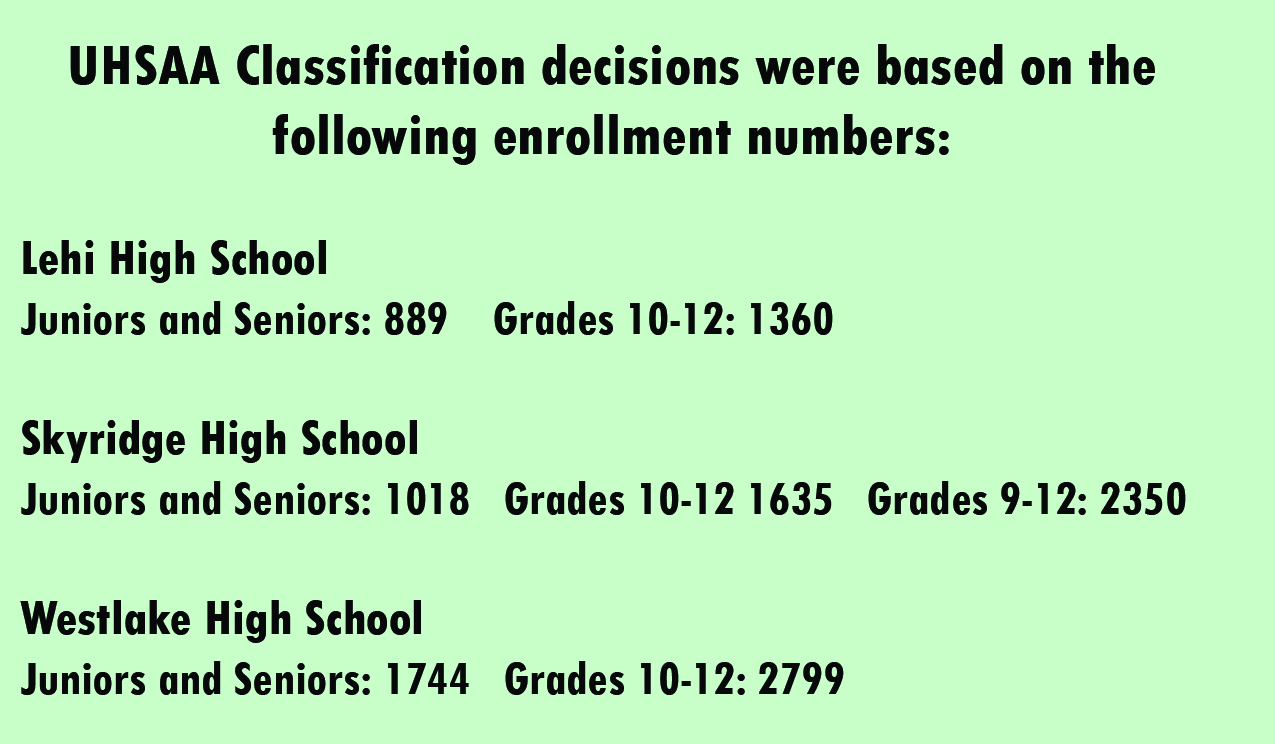 The Utah High School Activities Association is at the end of a two-year process of realigning the classifications and regions that govern sports and activities in the State of Utah. This process began in January of 2015 and should end today with a final decision by the UHSAA Board of Trustees.
A public meeting was held in November preceding the Board's final decision on school classifications and another was held last night at Jordan High School concerning region placement. Today the Board of Trustees meet to make the final decisions about which schools will be in which regions.
This realignment process takes into consideration not only a school's population, but assesses situations such as new schools in a community, travel times, and fairness. The goal is to provide a level playing field for student athletes based on the size of the selection pool within a school's boundaries. With the opening of Skyridge High School this fall, cutting the Lehi High School population in half, the community of Lehi will be impacted by this year's decisions.
Alpine School District member Scott Carlson was elected by his fellow ASD board members to represent the ASD on the USHAA's Board of Trustees during this process. He stated, "I had no idea how involved this process would be. There are 30 members of the Board of Trustees so it takes a long time to reach a consensus." One major change in the state is that there will be an additional 6A classification added for the largest schools. Westlake will be a 6A school from 2017-2019 since it is currently the third largest school in the state.
The classification process takes into account only the number of Juniors and Seniors in the school. Those numbers were stacked up from the largest to smallest schools and then divided into similar sized classifications of 24-28 schools. Schools that fell within 5% of the cut off are called "bubble schools" and were allowed to request which classification they would receive. Lehi High School was considered a bubble school and requested to move down to 4A. That request was approved by the Board of Trustees. Skyridge will be a 5A school from 2017-2019.
For those who have lived in Lehi for several years it is almost unbelievable that three very large high schools, with another slated to be built, service the area that used to be handled by a relatively small Lehi High School.