Edge Homes North Point Village asks for increased block length for, "economic reasons"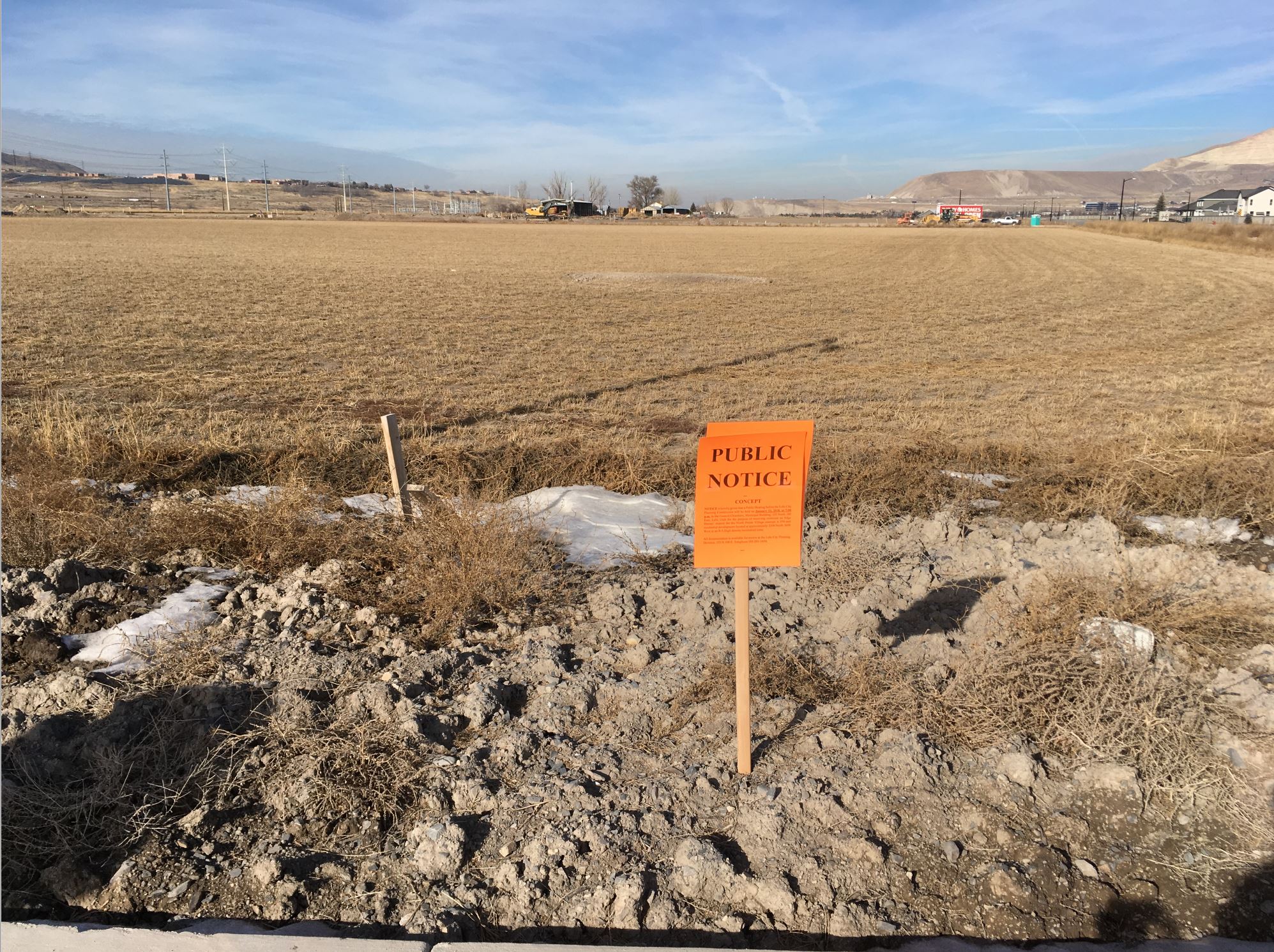 Seven Lehi City Planning Commission members met on January 11 in City Council chambers to discuss 16 agenda items. The longest discussion was Edge Homes' request for concept approval and an exception to block length standards in the North Pointe Village development located at approximately 2300 N. 3600 W. in a high-density residential zone (R-3).
The Lehi City attorney cautioned planning Commission members to look at criteria for granting the exception for a block length that exceeded the city's code. "Any increase in block length will need to be addressed. Concept does not meet code or match the criteria for an exception of code for block length."
The representative from Edge Homes said, "We need to maximize density for economic reasons. It works if the code did not exist." Bill Hereth, a new member of the planning commission said, "I am the only one on the commission that lives in a condo. I am a HOA president and I have issues with granting this exception to the code."
The commission approved the concept and exception with conditions. The block length argument will be revisited with a development agreement with Lehi City.
Other items approved were:
Lehi City's request for amendments to Chapter 26, Accessory Uses, adding provisions for Accessory Dwelling Units.
Brian Little's request for the Calton Cove Zoning District Map Amendment and concept on 5.25 acres located at 2014 W. 900 N. in a proposed R-1-22 (residential/agriculture) zone.
Site plan for Adobe Phase 2 located at 3900 Adobe Way. (This item was tabled in the December 14, 2017 meeting pending results of traffic study.) It was pointed out by Ryan Hales, representative of Hales Engineering, a signal will be installed by Adobe alleviating some of the problems turning south. The upcoming I-15 expansion project will help with traffic in this area as well.
Granite Seed phase 2 site plan including an exception to include a double row of parking in front of the building located at 2051 N. 1450 W. in a commercial zone.
Dominion Energy's request for conditional use approval for the Dominion Energy Regulator Station site plan, a .17-acre development located at approximately 2300 N. 3500 W. in a Planned Community zone.
AIC Development for a Zoning District Map Amendment on 3.62 acres of property located at approximately 1350 N. 2850 W. changing the zoning from TH-5 to R-1-22.
Gold Stream Partner's General Plan Amendment on 3.15 acres located at 708 W. Main changing the land use designation from MDR (medium density residential) to Commercial. The concept plan for an indoor self-storage facility was also approved.
iServe Corporate Campus concept, a 3.62-acre commercial development located at 61 West State Street in a Mixed-Use zone. In the public input section of this item, Terry Ferrell owner of the dental office across the street from this concept plan expressed concern with traffic. A traffic study was part of the motion to approve.
Lehi City's request for amendments to the General Plan Land Use map adding a Heavy Commercial zone. Also approved was the request for a Zoning District Map Amendment on 46.5 acres of property located at approximately 4000 W. Hardman Way changing the zoning from Commercial to Heavy Commercial. This item was tabled for further discussion until next planning commission meeting.
Lehi City's request for a Development Code Amendment to add new Connectivity Standards to the existing code.
Meeting was adjourned at approximately 11:00 PM.