Ivory Homes debuts lower cost development within Holbrook Farms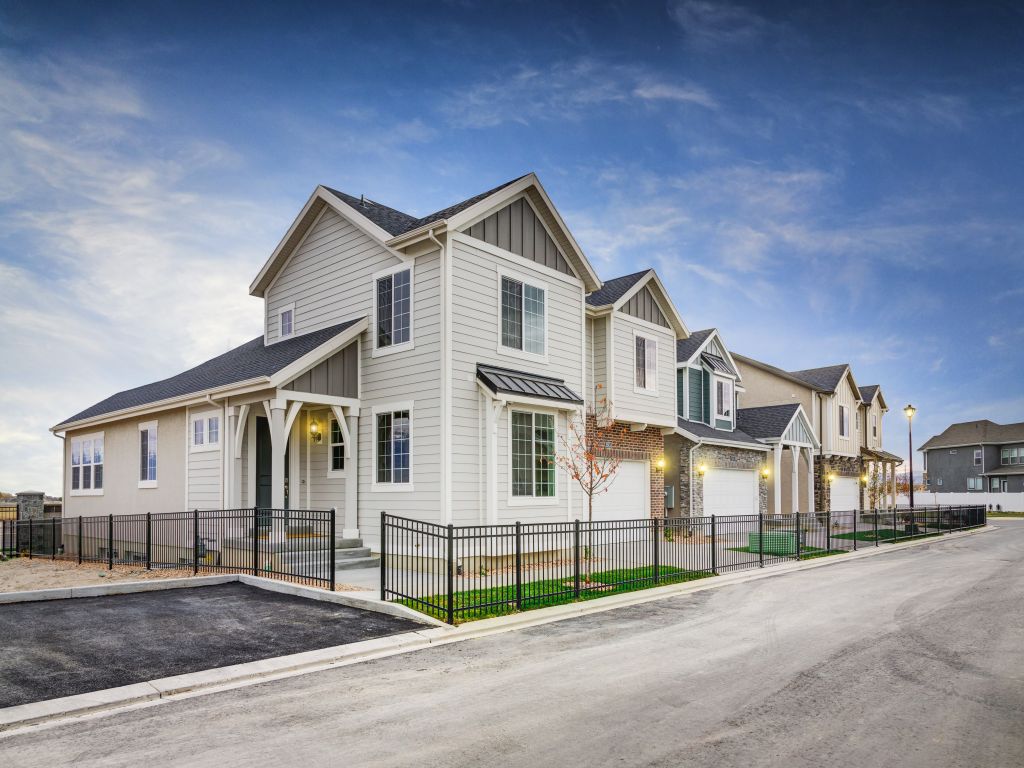 With real estate prices in Lehi rising up to 10% per year, housing affordability is becoming a perpetual topic of conversation with local politicians, developers, and homeowners. The median sales price for a home in Lehi is now well over $300,000. Some home builders are building units with mother-in-law apartments attached, and many townhomes and condominiums are being planned and built in Lehi.
Within the large Holbrook Farms development in northwest Lehi, Ivory Homes has created a development of homes called The Cottages at Holbrook Farms, with starting prices as low as $305,000. Ivory Homes, which is celebrating 30 years in Utah this year, is pleased to provide this development, offering homes which are more affordable than many in the portfolio of Ivory communities.
According to Michael Parker, Ivory Homes Vice President of Public Affairs and Marketing, "We are committed to making an impact on housing affordability in Utah, and that includes providing opportunities for first time home buyers to get into a quality home, especially in one of the highest growth regions in our state."
A grand opening will be held this Saturday at The Cottages at Holbrook Farms from 11:30 a.m. to 3 p.m.  Those interested may visit the professionally decorated model homes, enjoy free food, and learn all about the new development, which has limited availability. The address of the event is 2514 N. Circle C way in Lehi.
The Holbrook Farms master plan features 20 acres of trails and another 60 acres of open space and parks. There are commercial and residential projects planned within the Holbrook Farms area.