Lehi dancer shines on Dancing with the Stars Junior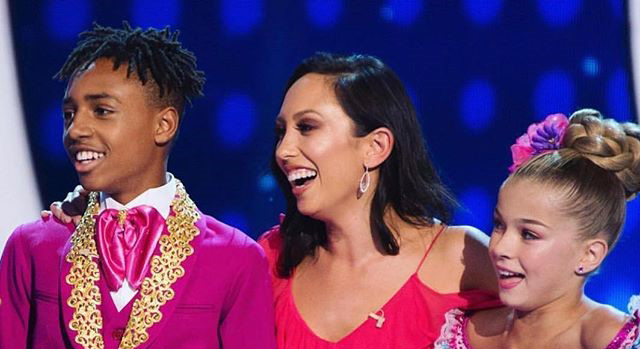 Brightyn Brems spent ten weeks of her summer in Los Angeles, California, but she wasn't on vacation. Brems was dancing for four hours a day and filming the new show, "Dancing with the Stars Junior."
At 12-years-old, Brightyn Brems already has an impressive resume as a dancer. In 2017 she won Female Mini Best Dancer at the Las Vegas Dance Awards, she was in the top 30 on "So You Think You Can Dance: Next Generation," and she has appeared on the shows "World of Dance" and "America's Got Talent." Cheryl Burke, one of the professional dancers from "Dancing with the Stars" (DWTS), saw Brightyn dancing at a ballroom competition and asked her coach to have Brightyn audition as the pro who would be partnered with a celebrity kid for DWTSJr. The 12 junior celebrities had already been chosen, so the more than 40 dancers who auditioned to be their partners had to be the right size, as well as being great dancers. Brightyn made the cut and she was put with the tallest of the junior celebrities, Stevie Wonder's 13-year-old son Mandla Morris.
It wasn't just her height that matched up well with Mandla Morris, Brightyn and Mandla had great chemistry together as well. Mandla and Brightyn got along great, but Mandla isn't a dancer, which is the whole point of DWTS. "He had rhythm and he knew how to count, but other than that we were starting at zero," said Brightyn with a smile. Cheryl Burke mentored Brightyn and Mandla for the ten weeks of filming. Unlike the adult dancers on DWTS, the junior dancers were only allowed to work for four hour days, and some of the young celebrities were working on other shows for two of those hours. That meant that rehearsals were pretty intense. Toward the end of the ten weeks, Brightyn and Mandla were learning two dances in one week because they were performing twice in the same show, taping their dances on consecutive nights.
"Dancing with the Stars Junior" has been airing on Sunday nights at 7 p.m. on ABC since October 9. Brightyn Brems watches herself on TV every week and gets the same nervous butterflies she felt right before the dance started. "The judges were pretty hard on Mandla, but I think it's because we had a lot to give and they knew he could do better. The judge's critique really helped him improve and our scores got higher and higher each week," explained Brightyn. "It's surreal to see myself on TV!" Once she started dancing, the nerves disappeared and Brightyn was in her zone.
There are two more episodes of "Dancing with the Stars Junior," including Brightyn's favorite dance during "Giving Thanks Week." She can't reveal who takes home the first DWTSJr trophy, but Brightyn is happy about her performances and the experience she had on the show. Things have been a little different for her at Willowcreek Middle School, she's noticed people taking pictures of her as she walks by and classmates will ask if they can take a selfie with her. "I'm trying to be kind to everyone and show my best self. I always say yes when someone asks for a picture," said Brightyn. She doesn't know right now if she'll come back to DWTSJr, or if they'll even have a second season, but she hopes so.