Remodels revive community spirit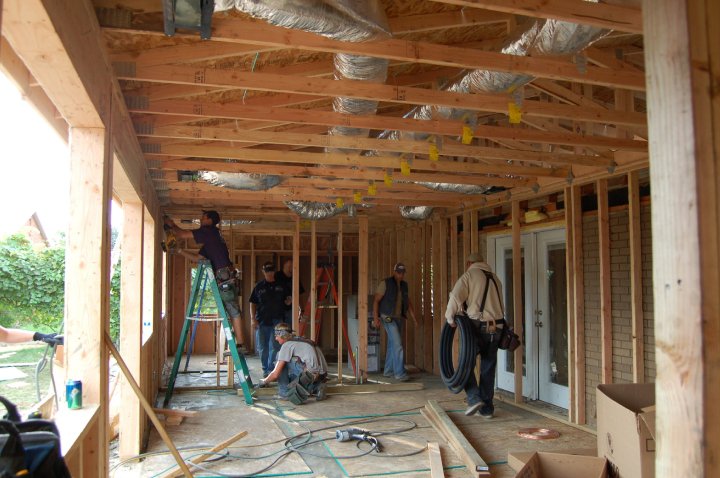 A local group of friends and volunteers have been remodeling homes for those in need since 2004 and have remodeled or completely rebuilt between 45-50 homes.
The Heart 2 Home Foundation began in 2004 when local realtor Greg Adamson and Chad Walker and Brittany Berg of Vision Homes had a great idea. Eighty-year-old Adele Putnam, resident of Salt Lake City, had a home that needed improvement. There were holes in the floor so big she could see into the basement. The three friends put their heads together and decided they would find a way to remodel the home so it was clean, safe, and attractive.
Adamson, Walker and Berg conceived a plan that would have Adele go to Heber on a mini-vacation and while she was gone, they would gather a group of willing volunteers to help do a complete remodel of the home. In three days, the house was transformed. Adele was asked if there was a person she would like see after the unveiling of the surprise remodel and she said, "Tommy Monson." President Thomas S. Monson of the Church of Jesus Christ of Latter-day Saints had been Adele's bishop and she felt a great love for him. While the group knew that the request was an impossibility for the busy prophet, they asked Church officials anyway.
A group of 50-100 people were on hand as a black limo pulled up to the newly remodeled home. Out of the car, stepped President Monson, who spent almost an hour telling stories about his love for the area and Adele. The Gingerbread House project became a topic of conversation around the neighborhood, around the state, and around the world. President Monson mentioned the project in a talk he gave in General Conference. What began as a one-time project for Adamson and his friends, has turned into an on-going, life-changing experience for all those who participate.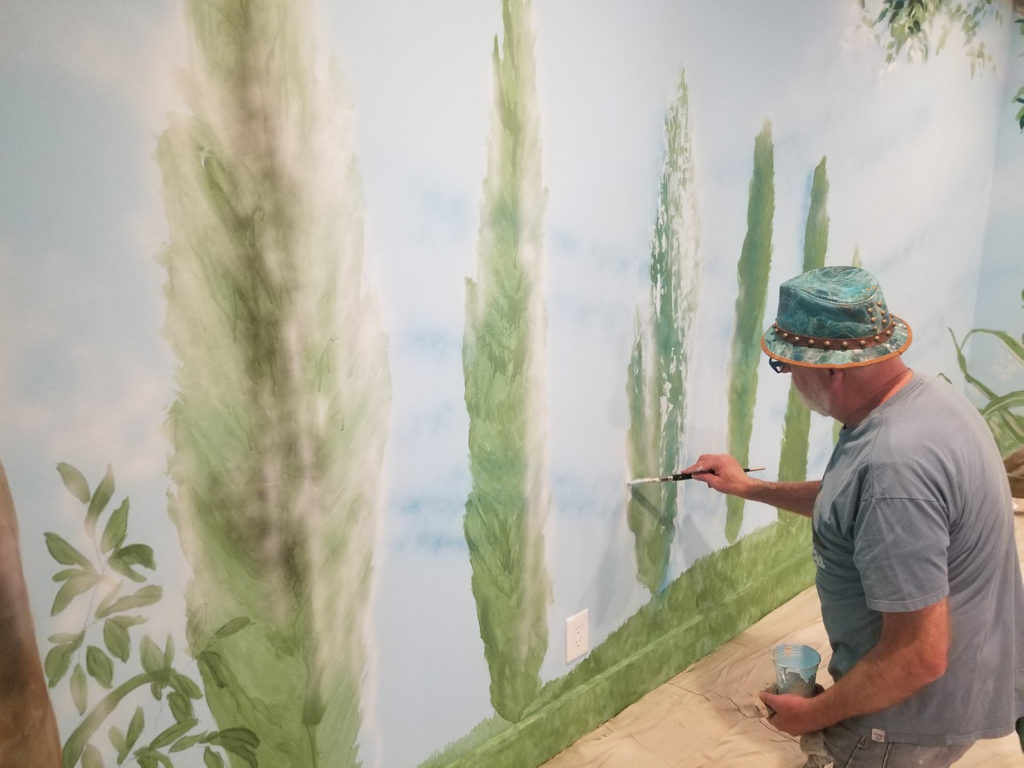 Adamson gives credit to a group he calls "The Good Ole Lehi Boys," a group of men from Lehi who donate time and materials for worthy projects. They include Brad Wilson, Jay Palmer, Jeff Dixon, Kelton Butterfield, Tyler Hawkins, and Ryan Beecher. Each of these contractors have a specialty; framing, plumbing, electrical work, etc. He said they do it for the joy of helping those in need. "It reminds me of old-time barn raising," says Adamson. "Everybody contributes."
Adamson said there are so many needs that church groups or the government can't meet. "We try and fill in the gaps," said Adamson.
One project has become a particular favorite. It is the remodel of the Salt Lake Dream Center located in Salt Lake City. It was the brainchild of Pastor Alfred Morales. The Center is a place where refugees can come to be fed, taught and hang-out.
In 2006, the group bought a travel trailer and turned it into a mobile health clinic. It has been taken to underserved areas where medical needs are often not met.
One unique project was a basement remodel for a family with handicapped children who could not go outside. Randy Blackburn, local Lehi artist, painted an outdoor scene in the basement that looked just like an outdoor retreat. "It was amazing. It made you feel like you were outside," said Adamson.
One time, Oprah got involved and donated $30,000 to a family of 16 to add on a large dining room to the back of the existing home so the entire family could eat together. A large table and chairs were also purchased.
The group's projects have also been featured on BYUTV's "Random Acts."
The motivation for those involved in the Heart 2 Home Foundation is how good it feels to serve. Work becomes a pleasure and not a chore. It is something they want to do, not have to do. "Even though some of the contractors have their own struggles they have found joy in giving," says Adamson.