Thanksgiving Point awarded Chick-fil-A True Inspiration Award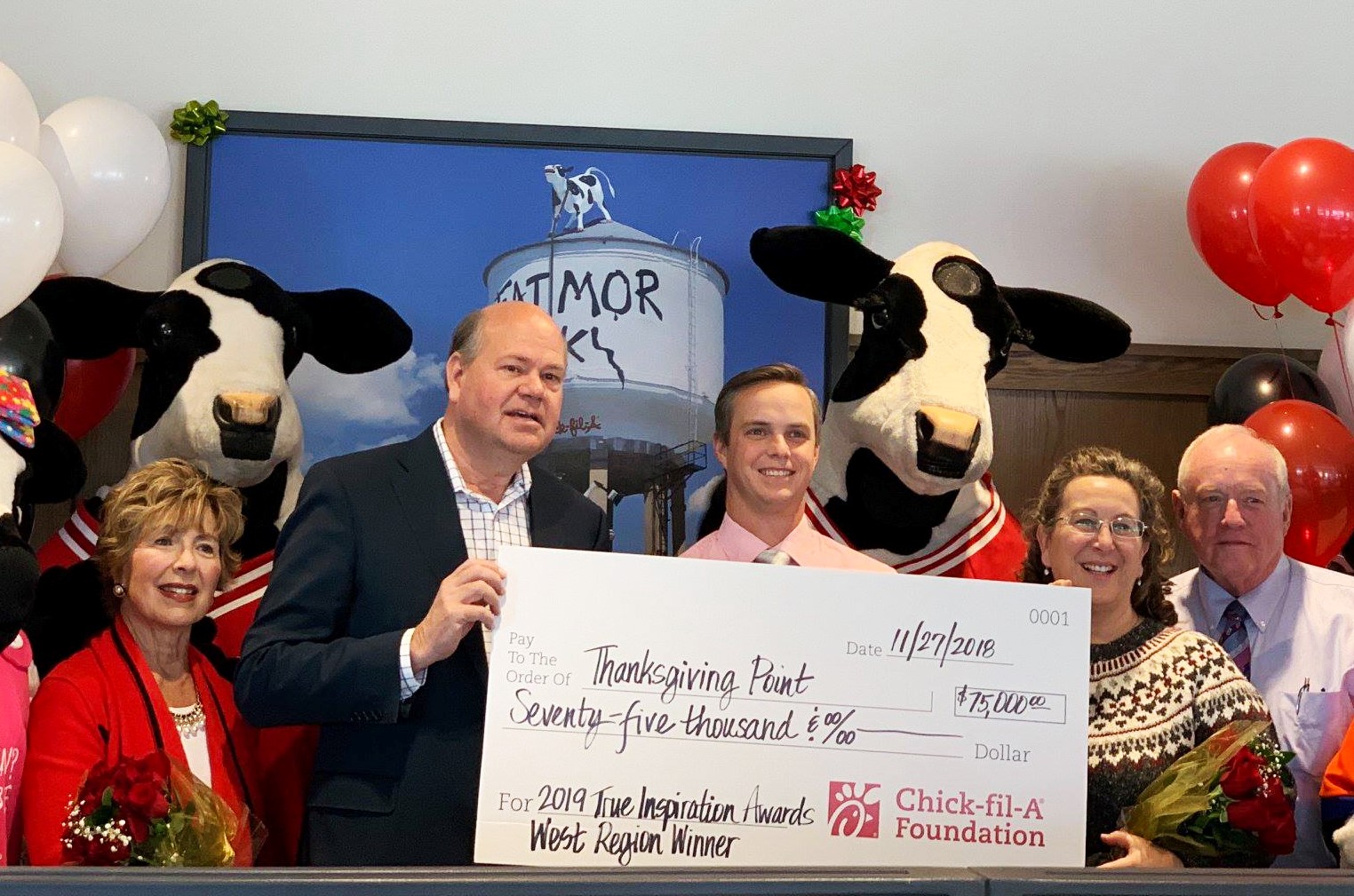 In 2012 The Chick-fil-A Foundation was created to carry on founder S. Truett Cathy's "legacy of generosity, community service and dedication to inspiring children to become future leaders," according to Chick-fil-A's website. Each year Chick-fil-A franchises all over the United States nominate non-profits in their area for the grant. More than $1 million in grants is dispersed among the 22 winners.
The 2019 recipient of the Chick-fil-A Foundation True Inspiration Award for the West is Thanksgiving Point. American Fork and Lehi Chick-fil-A franchise owner, Dusty Pyne, presented Thanksgiving Point President and CEO Mike Washburn with a check for $75,000 on Monday, November 26 in a brief ceremony.
"This award is really to honor our founder, S. Truett Cathy, and to award places that are a positive influence in the community. Thanksgiving Point immediately came to mind and we're happy to support them in their efforts," said Dusty Pyne. Pyne's father, Vern Pyne, is the marketing director for the American Fork and Lehi Chick-fil-A locations. Vern Pyne completed all the leg work in filling out the online application for the grant and answering questions along the way. "The whole state of Utah knows Thanksgiving Point. The museums and the events have become part of living in Utah, and especially Lehi," added Dusty Pyne.
Non-profit organizations that are nominated for the Chick-fil-A True Inspiration award must obtain votes from the public to receive the grant. Thanksgiving Point thanked the public for voting for them in their media announcement: "We rely on the community to help us continue our mission of creating transformative family learning, and we're so grateful for the support – especially our nomination from Chick-fil-A Lehi Pointe and Chick-fil-A American Fork."