Lehi Planning Commission discusses LHS rebuild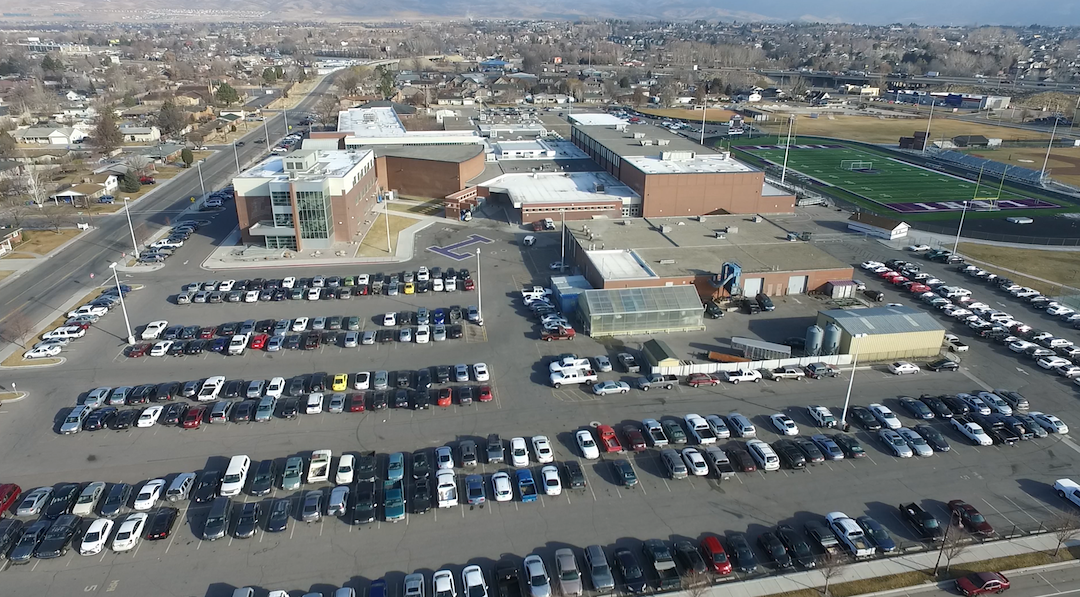 In a short Lehi City Planning Commission meeting held February 8, 2018, seven commissioners discussed and approved five agenda items. The item that created the most discussion was Great Basin Engineering's request for approval of the Lehi High School rebuild site plan with an existing building located at 180 North 500 East. Frank Pulley, Alpine School District Building and Grounds supervisor, represented Alpine School District.
Lehi Planning Commissioners raised some questions about the site plans and drawings. The planning staff suggested that more architectural features be added to the building, pointing out that the high school creates a first impression as people enter Lehi on Main Street. An additional graphic was shown with landscaping enhancing the area. It was noted that school districts do not have to follow city development codes or requirements.
There was also discussion about where the tennis courts would be relocated since they will be moved to make room for the new vocational/agricultural building. Pulley said, "We are planning to move them to the northeast corner of the campus."
Commissioner Everett asked what the time frame would be for the completion of the project. "It will take about 2 ½ years. Construction will begin in March," said Pulley. Parking was also mentioned by the commissioners as a potential problem. Pulley added that the cement barriers on the northeast corner would be removed and the area would be paved with parking stalls painted.
Other items considered were:
Public hearing and recommendation of Mike Goodrich's request for R-1-22 zoning on the Mike Goodrich Annexation, 1-acre of property located at approximately 1100 West 100 North.
Public hearing and recommendation of Patterson Construction's request for the Hadfield Phase 2 preliminary subdivision, a 12-lot residential development located at 560 West 620 North in R-1-Flex and R-2 zones.
Public hearing and recommendation of Lehi City's request for an amendment to the Lehi City Development Code Chapter 11 regarding the required width of public utility easements. After some discussion, the amendment was unanimously approved.
Recommendation of Lehi City's request for a Development Code Amendment to Section 37.050, Connectivity Standards, adding new standards for street connectivity. This item was continued from the January 25, 2018 meeting.