Library Gala: a fun family affair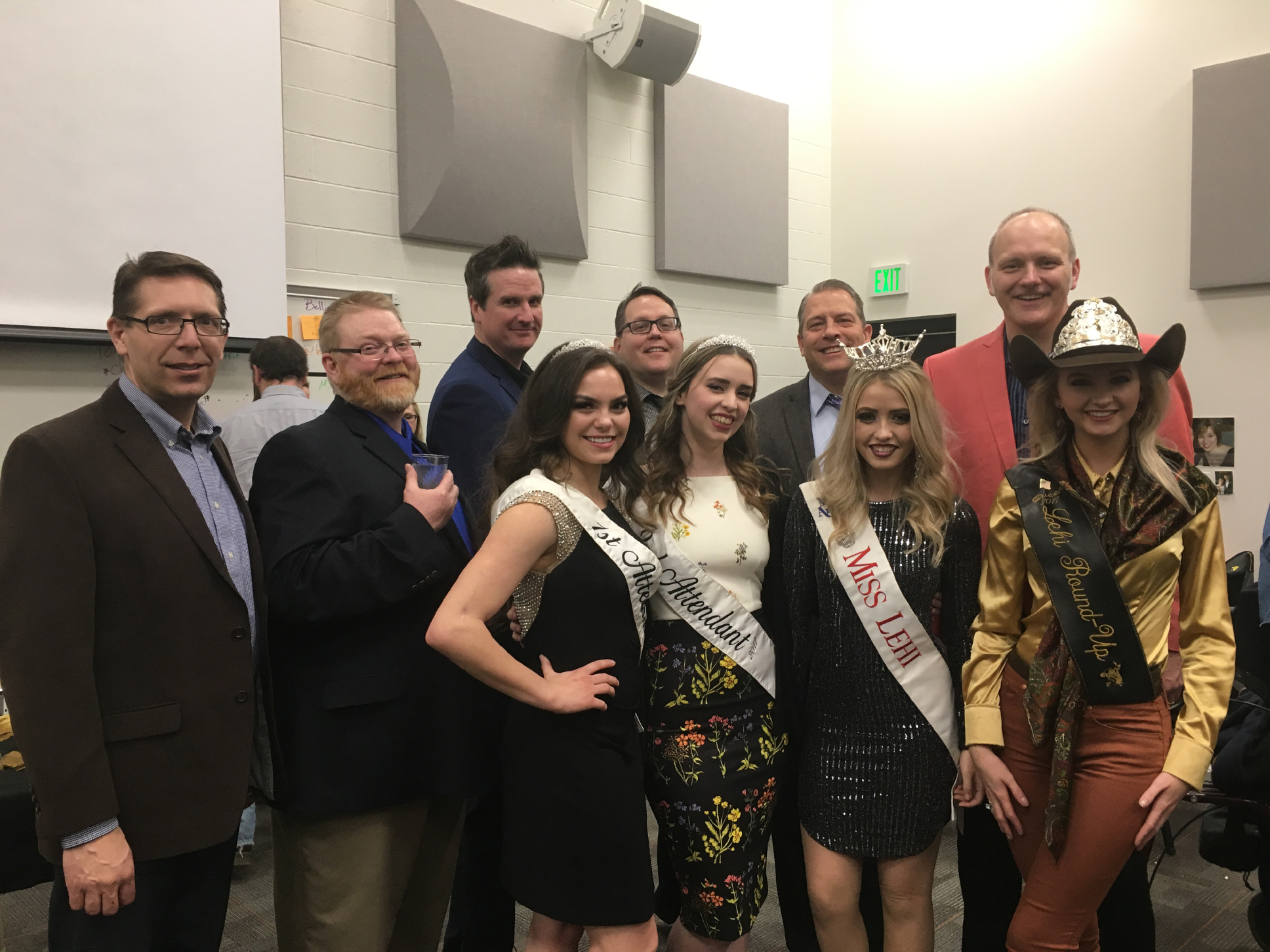 On Thursday, February 23rd the Lehi library held its annual gala and silent auction, this year featuring the singing group Voice Male. The Lehi Library Gala is an annual fundraising event, in which all proceeds go to the Frances Comer Perpetual Library Fund.
The fund was created in 2000 and named for city councilwoman and local educator Frances Martens Comer. While in office, Comer was a fierce proponent of the city library. When Comer retired, the city council gave her the gift of this fund set up in her name. As part of the fund stipulations, an annual fundraising event must be held, and in 2001 the Lehi City Library held its first gala. The annual interest from this fund is used to support the library. Recently, some of those funds were used to supply a newly renovated activity room within the library, including an updated sound system. Library director Kristi Seely stated, "with plans in the works for updating the children's reading section of the library, money from this fund will probably go toward some portion of that." Library board members and staff work together to plan the gala and auction, with heavy planning for six months beforehand. The silent auction featured items from local business, ranging from food goods, to facials and massages, to gift baskets. When asked if she felt this gala was a success, Seely gave an enthusiastic yes. "We feel like this is very successful, and that is because of the businesses in our community. They are very supportive and generous. They donate things for the silent auction plus they purchase tickets to the event. And every year it grows."
This year's event featured Voice Male, a local singing group, and was held at Skyridge High School. A concessions table was set up before the concert began, selling bottles of water and candy. An unlikely item could also be purchased–a small squeaky rubber duck. When Voice Male was booked for the event, they offered the suggestion to sell "A Duck for A Buck." In what many considered a highlight of the group's performance, a duet featuring John Huff singing the Rubber Ducky song, made famous by Sesame Street character Ernie, quickly explained the toy's purpose. Huff explained to those that weren't in the know that, ever since forgetting his own rubber duck prop in performances early in the group's career, the audience has generously provided them ever since. When the song began, the audience gleefully tossed their little rubber ducks onto the stage, while the duet ducked and dodged. An 8-year-old girl said "the best part was the Rubber Ducky song. I got to throw my duck at the singer!" Following the performance, corporate donors were able to attend a meet and greet with the members of Voice Male and have dessert catered by Chef Nettie Frank.