Toys for Tots, a family affair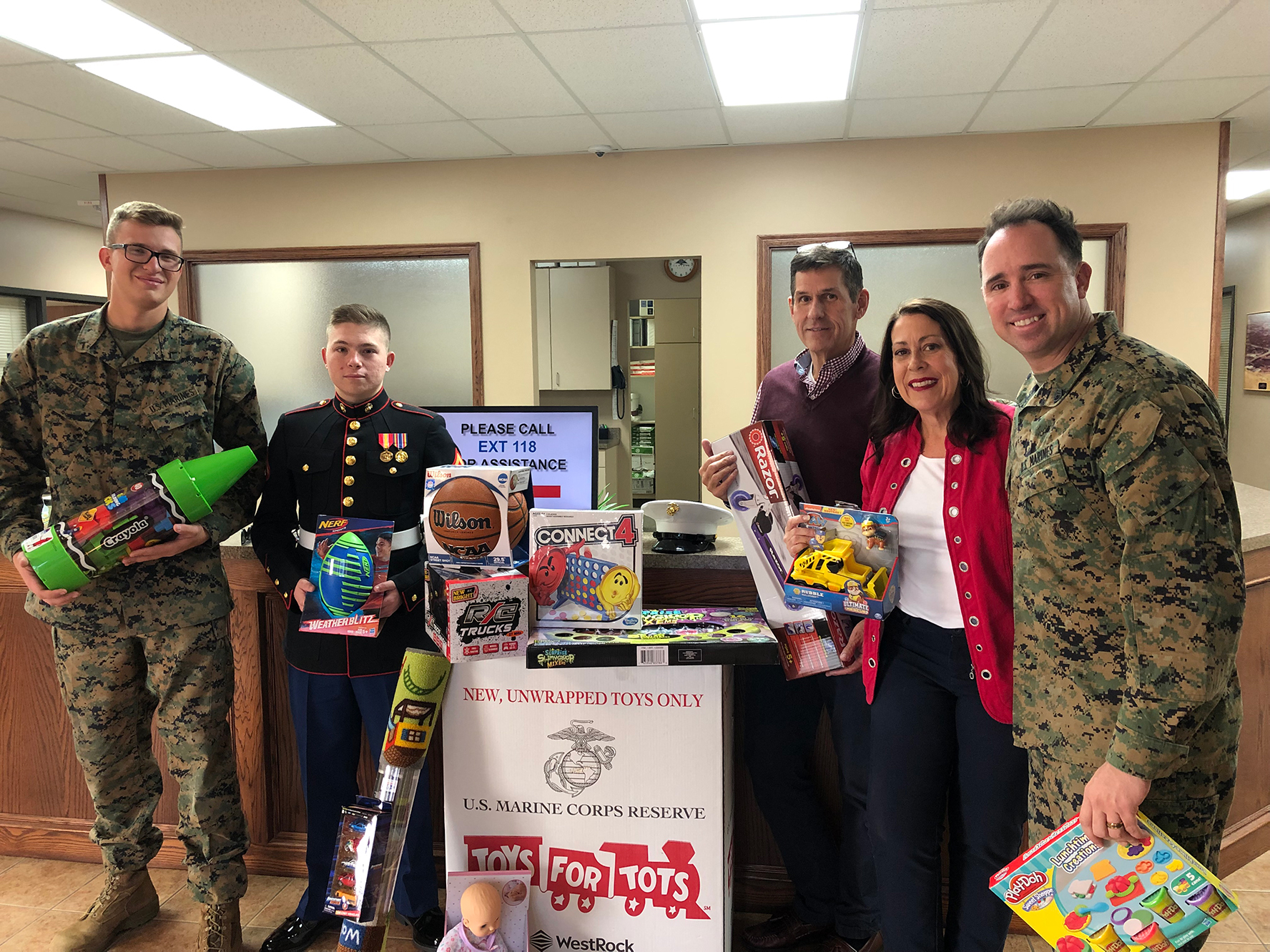 Many years ago, Lehi's Ed and Kaye Collins were looking for a way to teach their three sons about the spirit of Christmas. One day as they went into Walmart, they spotted a Marine in full uniform standing by a Toys for Tots box. "The boys were pretty impressed by the 'soldier guy' and wanted to know why he was there. We bought a toy and they put it in the box on the way out of the store. That was the beginning of a tradition," said Kaye Collins.
As the years went by, the Toys for Tots adventure became more and more serious for the Collins family. Coins were saved all year long and any money found in the laundry went into the Toys for Tots jar. The parents noted that none of the kids seemed to care if they lost their money to the Toys for Tots jar and no money was ever taken out of the jar for any reason.
The family chose a Monday night at the beginning of December to go shopping at Walmart as a Family Home Evening activity. The boys would each be responsible for spending one-third of the money. "Sometimes they would choose things that they wanted, but surprisingly they would also choose great toys for girls," said Collins.
The boys talked to the cashier and paid the money they had, with Dad graciously covering the overages that routinely occurred. The best part of the evening was loading the whole shopping cart of toys into the Toys for Tots box- especially if there was a Marine there that night to supervise.
In 2014 Parker, the Collins' middle son joined the United States Marine Corps. In 2015 he had his first opportunity to collect toys in his own Dress Blues military uniform. "He was pretty excited when he called home to tell me about his assignment," said proud mother, Kaye Collins.
This year has been a little different for the family since Ed and Kaye are now empty-nesters. Parker is still serving and is stationed in California, Colby and his wife Danaca live in Lehi with their six-month-old daughter, Evelynn Kaye. Reed (who recently married Lehi local Kami Murie) is in the United States Army and is stationed in New York.
Kaye Collins notes that for the last couple of years, there hasn't been a collection box at Walmart, so they took their toy donations to the recruiting office. This year Collins contacted the Lehi Area Recruiter, Staff Sergeant Sterling Hill, and organized three locations for local collections. "It's an important charity and it has had a big impact on our family," Collins states. "I wanted other families to have the same opportunity."
There are three collection sites in Lehi which are all open during their business hours. Toys should be turned into the collection sites by Monday, December 17 so the toys can be distributed where they are most needed by Christmas. Collins will also accept toy donations at her home if scheduling is an issue. She can be reached at 801-310-9219.
Lehi Collection Sites:
Civil Science Engineering, 3160 West Clubhouse Drive
Curves Fitness, 127 East Main Street
Lehi Free Press, 29 North 100 West