Issues addressed in Anderegg's state senator's survey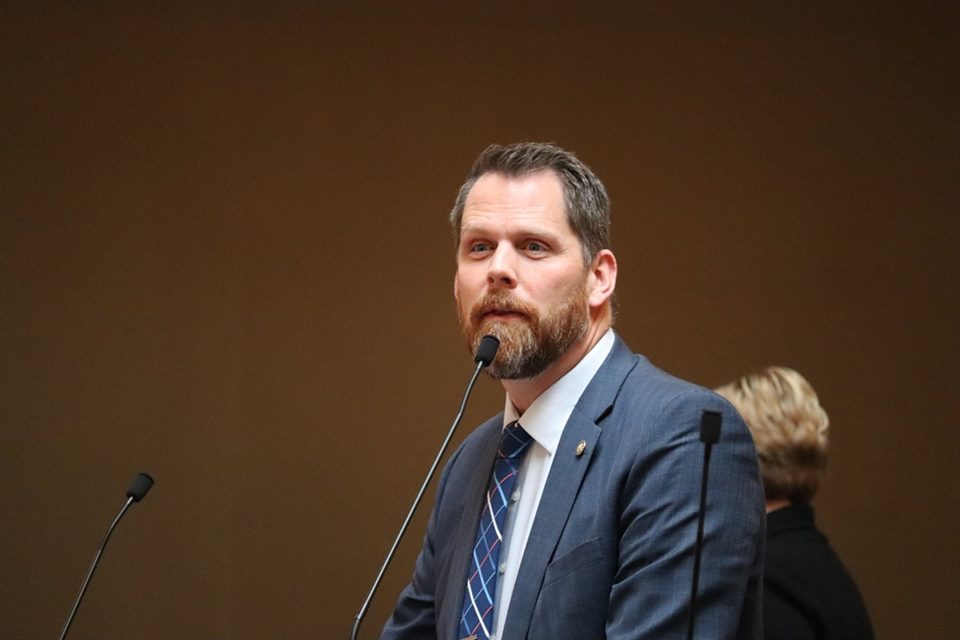 Local voters weighed in on subjects from firework restrictions and UTA to gun rights and medical cannabis as they responded to Senator Jake Anderegg's (SD 13) constituent survey in February. Respondents ranked public education and transportation and infrastructure as their top legislative priorities.
Survey questions covered both general policy areas and issues specific to the 2018 session. Senate District 13 covers all of Lehi and the cities and towns west of Utah Lake, including Saratoga Springs, Eagle Mountain, Cedar Fort and Fairfield.
While Anderegg's survey represents an easy way to give direct feedback to an elected official seeking input, only 13% of the 7342 people to whom emails were sent opened it, and only 3.6% took the few minutes to respond, with an additional 136 respondents accessing the survey via a link on social media.
"That is a fairly typical response rate," Anderegg said. "In politics, people who show up make all the difference, and also make all of the decisions."
The survey showed that among respondents within the district there is strong support for gun rights and medical marijuana (cannabis), and opposition to the death penalty and higher penalties for hate crimes.
As a general policy issue, 65% of respondents support gun rights, with about 23% opposed and 12% neutral. About 57% expressed support for medical marijuana, with 20% supporting keeping it illegal, 15% supporting making it legal in all cases, and 8% responding in another category.
A slight majority oppose the death penalty (40% support versus 35% opposed and 25% neutral), while 65% believe penalties for crimes should apply equally to everyone rather than being enhanced for certain people.
There is strong support for keeping abortion illegal in most cases, at 71%, with those supporting either total prohibition or higher legal access coming in below 10% each.
On an issue which has gained steam over the past several years, the calling of a Constitutional Convention, respondents were nearly equally divided, with about 52% opposed and 48% in favor.
There is a variety of opinions on air quality control measures, with the strongest support showing for utilizing lower-polluting tier 3 fuels (25%), followed by stronger emission regulations (23%), banning wood burning (16%), increasing the gas tax (9%) and even some support for limiting driving days (5%). About 22% expressed support for other measures.
On issues specific to the current legislative session, 55% expressed opposition to a measure requiring businesses to allow public breastfeeding.
The reason for this opposition may have been best captured at a town hall meeting held on January 24 by Rep. Cory Maloy (HD 6), whose district is within Anderegg's. At that meeting, several attendees expressed strong support for public breastfeeding, but opposition to forcing businesses to allow it. They said it would be best to let public opinion turn the tide against businesses that don't allow breastfeeding.
On the issue of fireworks, 60% opposed more restrictions while 40% supported them, with a majority of those supporting restrictions on the number of days fireworks are permitted or increased penalties for damages (about 62% combined). Smaller numbers support banning aerial fireworks (17%), banning explosions larger than 15 kilotons (14%), and 4% supporting an outright ban.
Most respondents said they never use UTA transit, with only about 3% using it daily and 4% weekly. Those who use it frequently rated its service on various factors such as cost, wait time and travel time between 3.5 and 4 on a scale of 5. Those who don't use UTA transit cited the greater convenience of other modes of transportation and a lack of nearby stations as their top reasons.