Lehi Business Success: Cancer fighting drug developer, Tolero Pharmaceuticals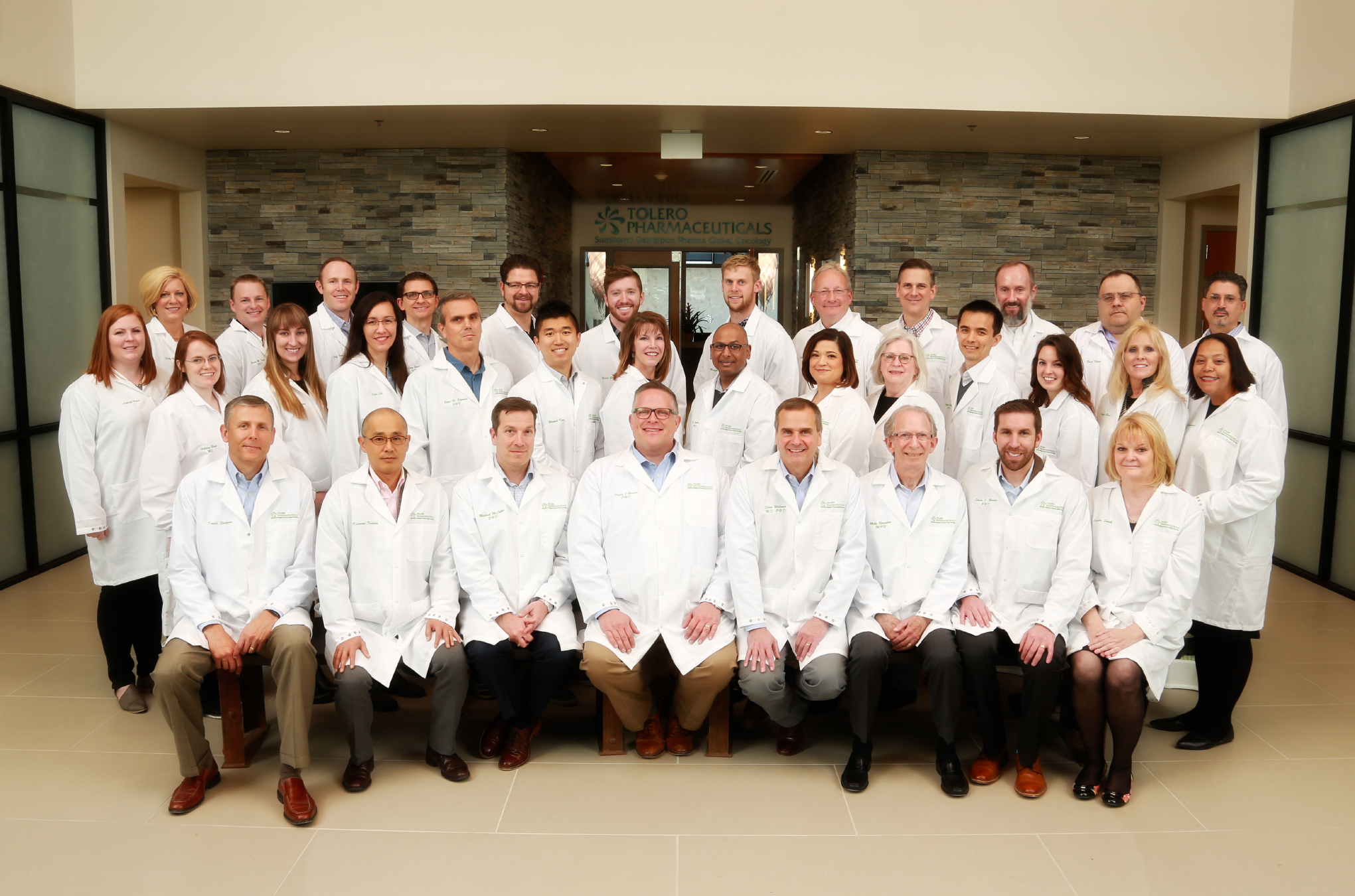 When meeting Dave Bearss for the first time, you'd guess he was a friendly football coach. He's tall, extremely approachable, and looks like a tackle. He's not a football coach, but the CEO of the most successful pharmaceutical firm in Utah. Tolero Pharmaceuticals is headquartered in Lehi and its corporate offices are at a new building on Traverse Ridge, with impressive views overlooking the valley. Tolero's mission is to develop cancer fighting drugs and has five drugs in various stages of the development pipeline.
Bearss is a Washington native who grew up in Utah and attended BYU, where he graduated with a degree in Biology. He followed in his father, Jim Bearss', footsteps, who was an excellent football player and chemist at BYU.
After his undergrad studies, Bearss earned a PhD in Cell and Structural Biology at the University of Texas Health Sciences at San Antonio and was a post-doctoral fellow with Dr. Daniel Von Hoff, an acclaimed leader in drug development. Bearss' work in Texas has shaped his successful career in many ways. Several of Bearss' research colleagues from his days in Texas are still with him at Tolero.
Bearss went on to join the faculty at the University of Arizona, after which he co-founded Montigen Pharmaceuticals and was the company's chief scientific officer until, after only 36 months, Montigen was acquired by SuperGen (Nasdaq: SUPG, now Astex) in 2006 for $40 million. The deal with SuperGen elevated Bearss and his team to rock star status in the drug development community. He stayed on board with SuperGen overseeing early drug discovery and development.
After their success at Montigen, Bearss and his tightly knit research team relocated to Utah County, where Bearss co-founded Tolero Pharmaceuticals in 2011. The new company's focus was developing cancer fighting drugs, which has become Bearss' passion and to this point, his life's work. 
"If you really put your heart and soul into something special, you can make it work," said Bearss with sincerity when questioned about his remarkable success. In 2016, Bearss presented the company's research at a Biomedical conference in Tokyo. Japanese pharma companies took note of Bearss  and his impressive pipeline of cancer fighting drugs, and in January 2017, Sumitomo Dainippon Pharma Company, headquartered in Osaka, acquired Tolero for $200 million with a $430 million additional payment based on drug development milestones. This represented one of the largest life science deals in the history of the state of Utah.
Five cancer fighting drugs are currently in various phases of development within the Tolero pipeline; two are in three clinical trials. Tolero currently employs over 40 people, mostly scientists, many of which have been with Bearss for many years, including former graduate students. "Your team of people is just as important as what you do. We have a great team," said Bearss–spoken like a good coach.
When asked about his passion for developing cancer fighting drugs Bearss said, "We can help literally thousands of people through these drugs. I want to do everything I can to help them. I pray for these patients."  There are dozens of patients who are involved in clinical trials with several of Tolero's cancer drugs at this time. Bearss is genuinely grateful to them for their involvement—in some cases they are in the last stages of cancer. "These patients are amazing. I see the best of people at the worst time in their lives."
Bearss lives in Alpine with his wife and six children. He has held academic positions at the Huntsman Cancer Institute, University of Utah, and BYU and remains closely tied to researchers at these institutions.