Summer programs at the Lehi City Library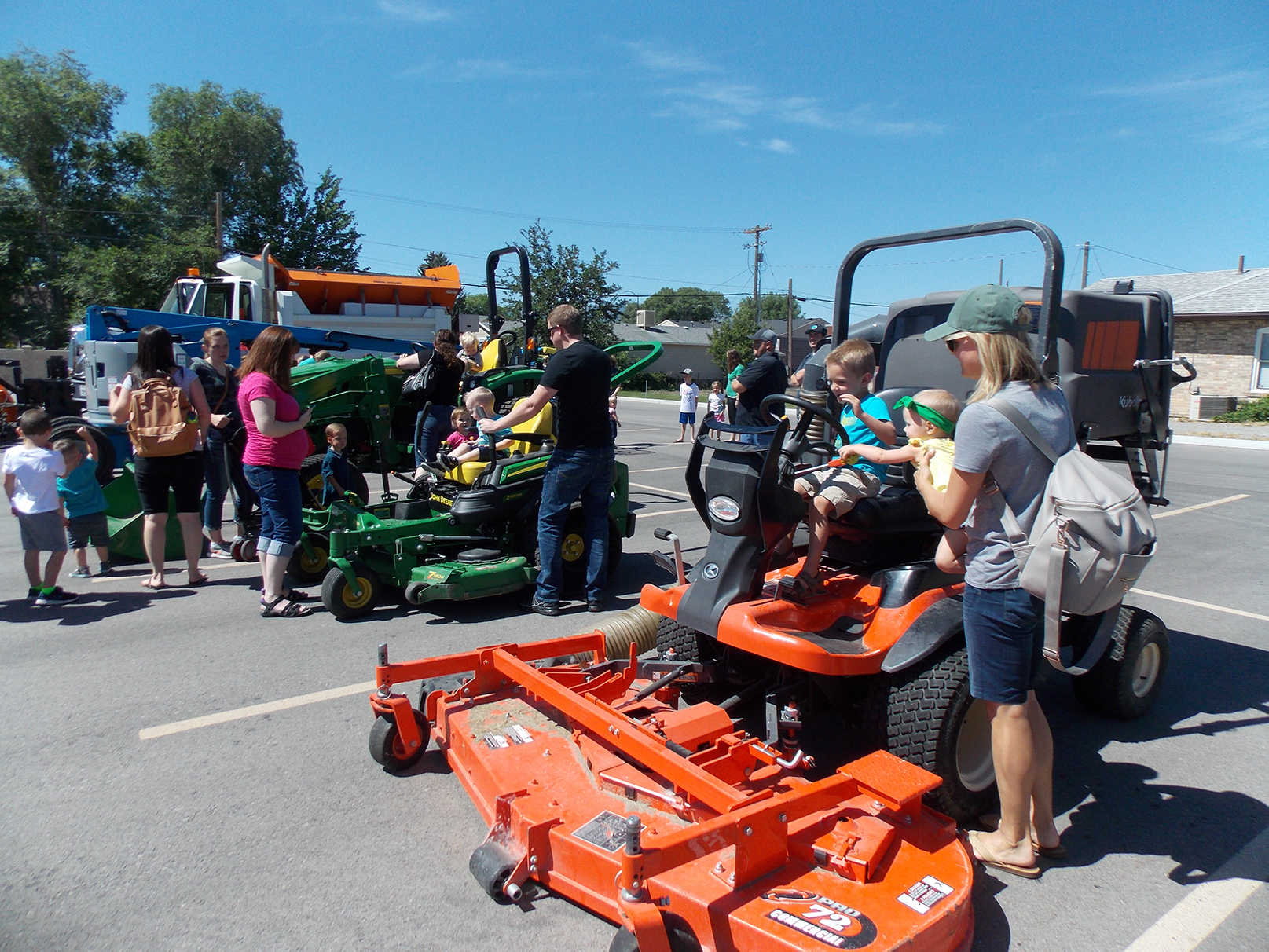 The Lehi City Library kicked off a summer of fun events this past Monday morning. The parking lot south of the library became a "Construction Petting Zoo," filled with Lehi City vehicles for children to interact with. City workers brought their vehicles and opened the doors as kids climbed into cabs of dump trucks, underneath cranes, flatbed trucks, and pretended the drive the riding lawn mowers and tractors. Children of all ages had fun getting up close and personal with vehicles they normally watch from afar. City workers told about their jobs while kids held street signs and honked the trucks horns to their hearts desire. Families cooled off in the shade and enjoyed popsicles provided by the library.
The Lehi City Library staff have planned many summer activities beyond reading programs for the entire family to enjoy. Library Program Manager Linda Scadden said, "We want the library to feel like the family room of the community–to be a safe and nice place for people to come and have fun and learn and grow together." With that in mind, a variety of events ranging from crafting to magic shows, to western themed programs the week of the Lehi City Round Up, are keeping the library hopping with activity. These summer programs are well attended, and participation in some events requires an advance reservation. Information about all the upcoming events can be found at the Lehi City Library or on the library website.