MTECH adds new, high demand medical program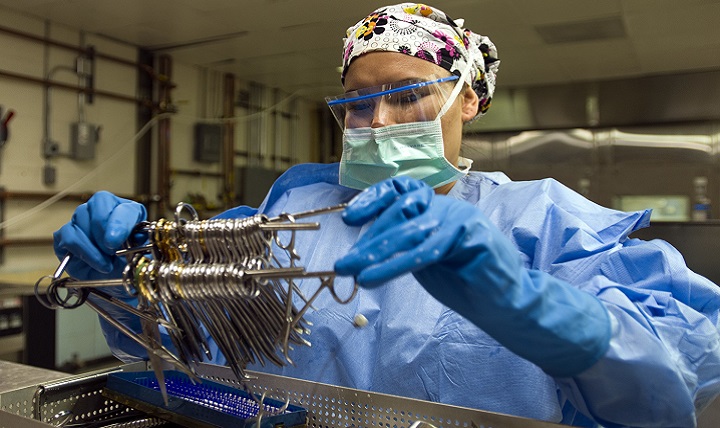 A new program is available for students at MTECH in Lehi for the upcoming term. The Central Sterile Technician program is for students interested in a career in the medical industry–a field that has high demand for graduates.
A central sterile processing technician plays a vital role in maintaining the cleanliness, functionality and inventory of health care instrumentation and equipment. Their work ensures that patients avoid infections and that doctors, nurses and allied health professionals are able to access the instrumentation and equipment they need immediately in a surgical or clinical setting.
Tina Gillis has been in the industry for many years and is excited to begin instructing the new program at MTECH.  "Prospective students should be detail oriented with a strong sense of ethics. Ethics is very key here because in this field, cutting corners is putting patients at risk. Patient safety is our number one priority," said Gillis.
The future is bright for graduates of this program. Mark Middlebrook, Director of Marketing at MTECH, said there is an immediate need in hospitals for trained Central Sterile Technicians. "All of our programs here at MTECH have a high demand in their industry. Job placement for this program is about 90 percent upon graduation. We are excited about this new program and the opportunity it brings to our community."
More information about the Central Sterile Technician program is available on the MTECH website.