Lehi City Council: New curb and gutter to be installed, Councils report progress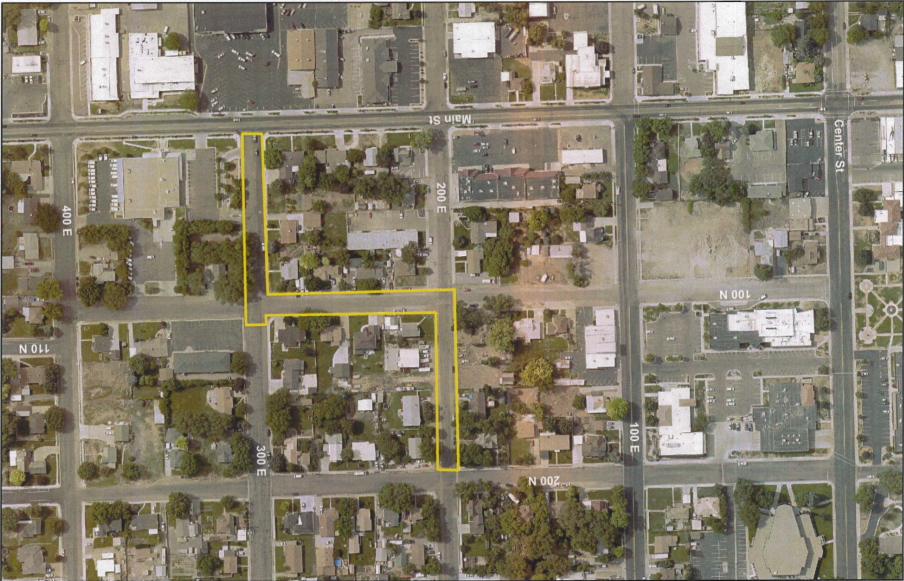 Pre Council:
Laura Bangerter, Director of the Historical Society and Archives gave her annual report to the City Council. Bangerter presented the accomplishments of the Archives for this year. She said, "We have sold over 800 cookbooks and other books for a total of $18,789.00. We have catalogued over 500 new items, created a Facebook page and planned the annual Heritage Days. There have been over 278 hours of donated time by volunteers."
For 2018 she said they are planning the annual Heritage Day. "It will be held on Labor Day, as usual, and will be held at the Legacy Center. We will be honoring seven or eight individuals or couples." Other projects for this year will be the digitizing of the Lehi Free Press from 1932-1998. The Archives web site will be improved and a "Round-Up" magazine will be published.
In her wish list, Bangerter expressed a need for additional funds for a grant match for digitizing the Lehi Free Press and pay for additional technological help. She would also like a new scanner. Council Member, Condie asked what amount would be helpful and Bangerter suggested between $10,000 to $15,000. Presently, the Archives receives $25,000 from the city. Council member Albrecht suggested publishing children's stories written by local authors. These would make Christmas gifts, "I have read some of the stories by William Hadfield and they are wonderful."
Jean Hatch also gave her annual report as head of the Arts Council. She listed the productions for this year and the "Arts in the Park" concert schedule. She expressed concern for the condition of the carpet in the Arts Center. "After 18 years, the carpet needs to be replaced. We also need a new drinking fountain." Mayor Johnson mentioned there are contractors who are willing to donate labor for worthwhile projects. Hatch said, "We have an additional board member who is experienced in fundraising. We are anxious to put him to work."
Jason Walker, City Administrator, presented an update on the budget process. Council members gave reports and Mayor Johnson talked about an exciting new energy source.
Lehi City Council Approves Fees for New Passport Office in Lehi City Administration Building
Attempting to improve citizens ability to obtain passports, Lehi City Council approved a resolution establishing a fee schedule for passport acquisition at the new passport office located in Lehi City Administration building. Cameron Boyle, Lehi City Administrative Assistant, said the office would be open from 7:00 AM to 4:00 PM to take applications and take pictures. "There are links to Lehi City website to fill out the application online," explained Boyle. "We are shadowing an office in Draper that offers this same service."
Lehi City Council also approved the 2018 Program Year Community Development Block Grant. Head engineer, Lorin Powell, explained that the $250,000 would be spent to replace old, undersized and dilapidated waterlines and install valves, fire hydrants, install curb and gutter, sidewalks, and ADA handicap ramps with asphalt repair and widening along 100 North, 200-300 East. (see graphic) This is one of the oldest sections in Lehi City. It is basically residential and needs improvement.
The next eight agenda items were all unanimously approved:
Consideration of a Plat Amendment for Hardman Lehi Subdivision located at approximately 4000 West Hardman Way in a Heavy Commercial Zone.
Consideration of Final subdivision approval of the Exchange Phase 9, a 42-unit residential development located at approximately 3870 West Hardman Way in an R-3 (High Density Residential) zone.
Consideration of Final subdivision approval of the Exchange Phase 11, a 34-unit residential development located at approximately 3870 West Hardman Way in an R-3 (High Density Residential) zone.
Consideration of Preliminary subdivision approval of the Laney Estates, a 16-lot residential development located at 1580 East 900 North in an approved R-1-15 (residential) zone. (This plat was changed to conform with new connectivity standards.)
Consideration of Preliminary subdivision approval of Calton Cove, a 9-lot residential development located at 2014 West 900 North in an approved R-1-22 (residential/agriculture) zone.
Consideration of Ordinance #24-2018 amending the Lehi City Development Code Chapter 23-Signs. Amending the City's sign regulations to make them content neutral. (Mayor Johnson expressed appreciation for this effort. 36 pages of code were re-done.)
Consideration of Resolution #2018-14 approving an agreement for Historical Society and Archives Operations. (Condie recommended more money given to this organization.)
Consideration of Resolution #2018-16, approving a Joint Facilities Agreement with Utopia. (This would allow Utopia to use city poles for wires. "This does not make us a Utopia City," added Mayor Johnson.)
Minute Order designating the location for proposed Police Station in "Broadbent Block."