Lehi police help arrest Provo suspect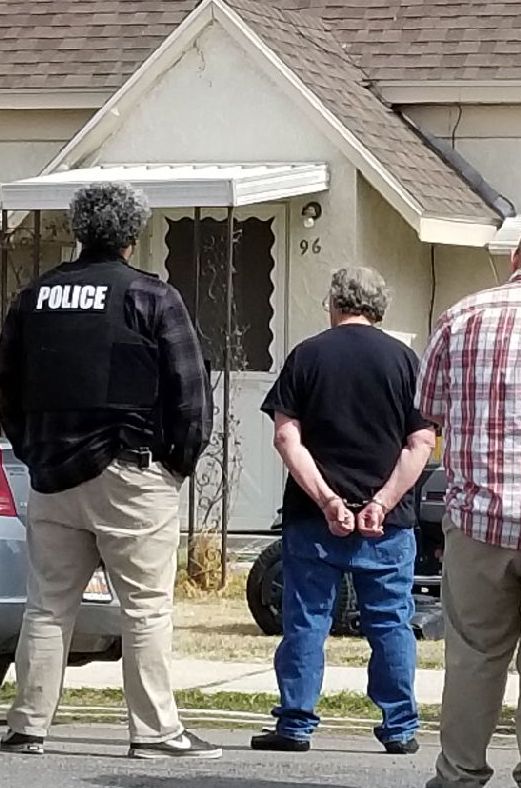 A man wanted for fleeing Provo City's jurisdiction on March 20 was apprehended today in Lehi at a home on 96 North 200 West. Sargent Bill Loveridge led a task force team that included officers from Lehi and Provo to apprehend the man and take him into custody without incident.
The suspect fled during a traffic stop yesterday evening. Provo police received word that the suspect was in Lehi, and several undercover and uniformed officers worked together to locate the man and arrest him. The older home just a block from Main Street in Lehi was swarmed by police vehicles as well as undercover vehicles while the suspect, a middle-aged man wearing jeans and a black T-shirt, was handcuffed and led away.