VIPS volunteers honored by Lehi Police Department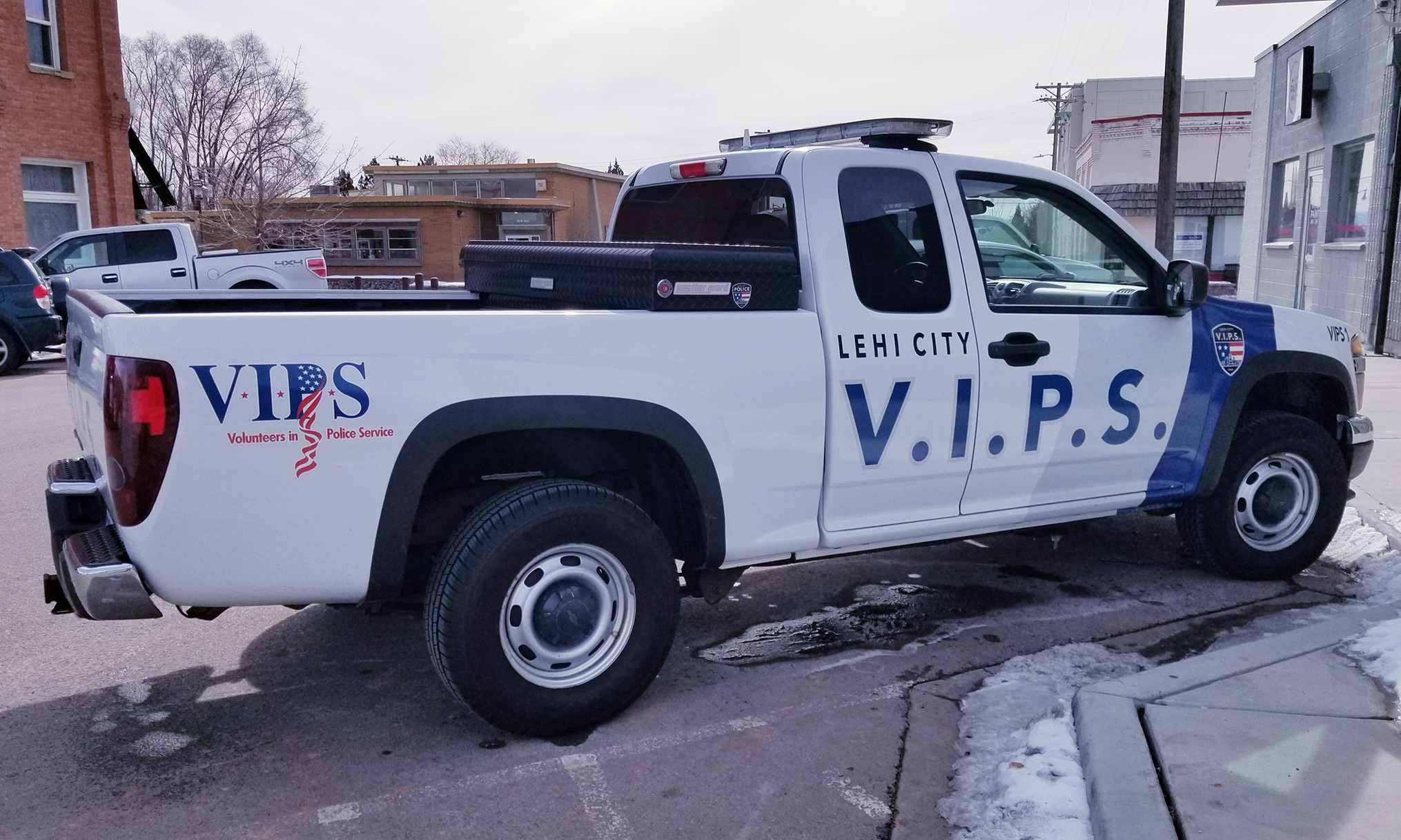 The Lehi City Police Department honored an important group of local volunteers during a presentation on Tuesday, February 12. These volunteers are vital to keeping Lehi safe. The Volunteers in Police Service (VIPS) program gives citizens the opportunity to be involved in their community and neighborhoods through direct involvement with the police department. Lehi City Chief of Police, Darren Paul, said, "They are a vital community partner in our public safety mission. They do a lot without a lot of recognition and they're always just a phone call away."
The VIPS aid the police department in several ways. They provide traffic control, park and neighborhood watch patrols, and assist motorists. During the snowstorms last week, VIPS helped get over a dozen cars back onto the road. While they were out on Sunday night, they noticed areas of road with big snow drifts and called to request snow plows for those areas. They're able to help when someone locks their keys in their car or have a flat tire. The call from the police department goes out to the volunteer coordinator, Ryan Edwards, and within 15-20 minutes someone from the team responds to the call. "We're out there providing a service for those in the community so the police officers can spend their time dealing with emergency needs," Edwards said.
Brian Sump is a real estate entrepreneur and has been volunteering for the VIPS for over five years. He said this is his way to give back to the Lehi Police Department and say thank you for all the time and hours they spend protecting the community and spending time away from their families. "I am able to give back to the community in a fashion that I strongly believe in, which is the Lehi Police Department," said Sump.
Sump said about ten-percent of residents know about VIPS when they show up to the scene, but by the time the volunteer leaves, the resident has been educated about the VIPS program and how they serve Lehi residents. "Most people see us as a good Samaritan," Sump said, "But when we're showing up it's usually because they're stranded, so they're always really happy to see us."
The recognition VIPS received from the Lehi Police Department Tuesday was Lehi's way of saying "Thank You" to a group of residents who are always willing to step in and help. Sump said the police department is always very gracious and they have a positive working relationship. "If they need something, they give us a call. We're not here to be in the way or replace them in any shape or form. They will never put us in harm's way and make sure we are always safe and protected." VIPS have been issued radios so when they're out, the police department can check on them to make sure they're safe.
The Volunteers in Police Service program is part of the Citizen Corps partner program. According to their website, "The program's ultimate goal is to enhance the capacity of state, local, campus, tribal, and territorial law enforcement to utilize volunteers. The VIPS staff shares information and resources with law enforcement agencies that want to expand their programs, increase the use of volunteers in existing programs, help citizens learn about and become involved in VIPS program." The program is open to any Lehi resident and more information may be found at Lehi-UT.gov/community/volunteers.