Exciting changes and growth at Hutchings Museum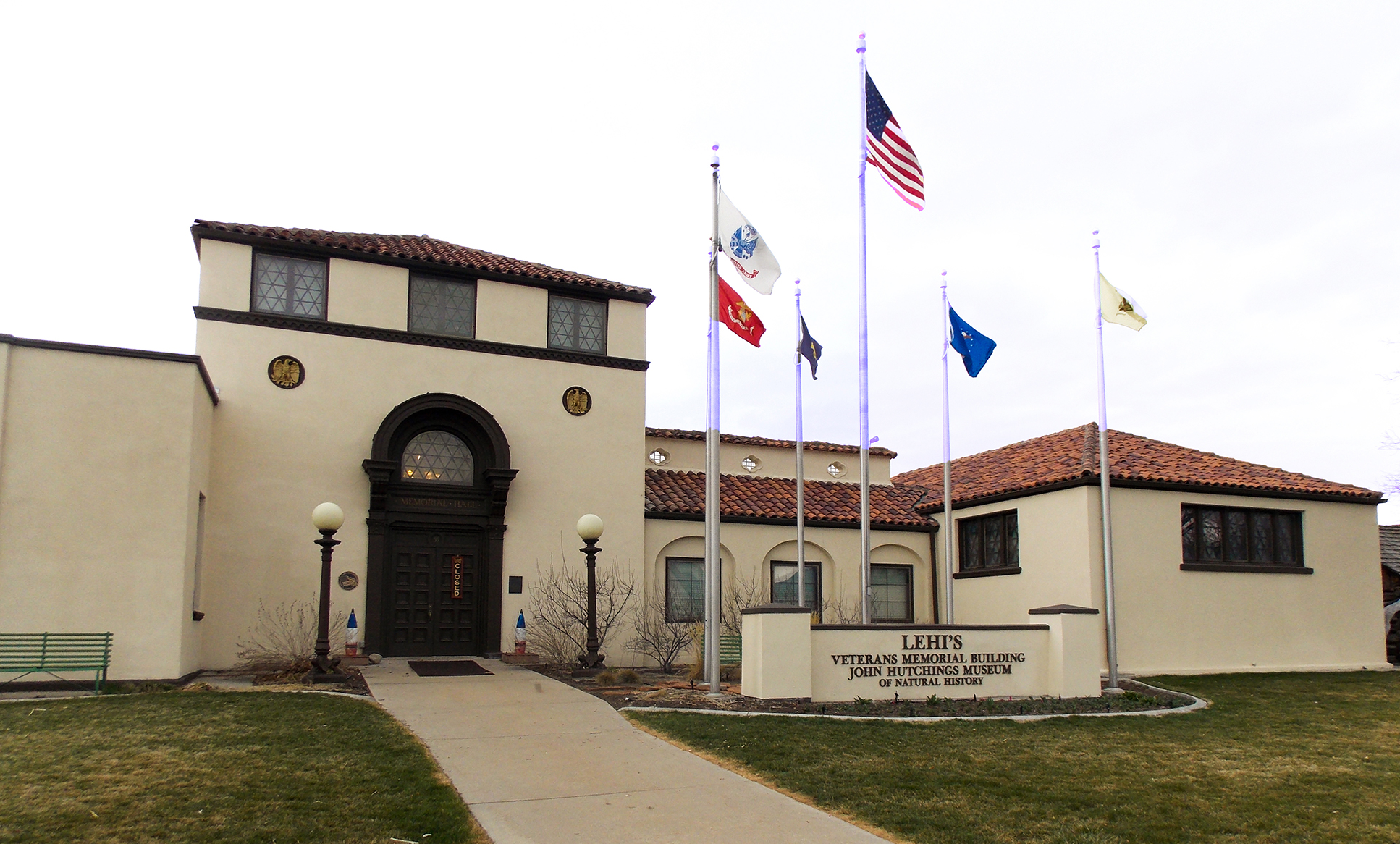 Museums have long struggled with the reputation of being a place to learn only about the past, see things behind glass and to keep those hands firmly behind your back. The Hutchings Museum is hoping to help change that viewpoint and spark curiosity in new and exciting ways.
Last year, The Hutchings Museum and the City of Lehi consciously parted ways in day to day operation in hopes of furthering the museums reach and potential. Because it was a city run entity, the museum was hamstrung in efforts to grow and reach a broader audience. By separating with the city and operating with its own advisory board, Hutchings Museum has been presented with many new avenues of growth and opportunity.
When the city operated the museum, it was closed when the city was closed. It wasn't open in the evening or on holidays. The museum only had a landing page on the city's website stating its hours of operation and contact information. With the transition away from city management, these and many other limitations no longer apply. Lehi City will still fund the museum's operations and will continue to own the building which houses the museum.
Hutchings Museum has a 100-year lease as a tenant of the Veterans Memorial Building, and rent has been fully funded in advance. Since Lehi City itself does not have non-profit status, prior to the break, the museum was not eligible for grants and different accreditations which benefit many museums nationwide. Since the separation from the city, Hutchings Museum has been granted accreditation from the Utah Museums Association as well as the American Alliance of Museums. With these accreditations, the museum can work with other museums such as the Smithsonian, to host traveling exhibits and is eligible for national grants. Hutchings Museum now has non-profit status, and any money made at the museum stays with the museum. With these funds the museum will host more events and special exhibits, as well as make necessary improvements. The museum already has a new website with pages for each of the exhibits. As time goes on more of the collections can be viewed online.
Hutchings Museum started out as a family collection. John Hutchings donated his vast collection to the people of Lehi in 1956. As the collection has grown, and with continued interest from the community, the museum board and staff are excited to be able to do more. Hutchings Museum Executive Director Daniela Larsen stated "We are excited to be able to do more to keep the memory of John Hutchings alive. He was a naturalist, and very curious about the world around him. He wasn't formally educated, and yet he was recognized everywhere as the expert when it came to geology and caves. He learned by being very hands on, and we are working to make the museum reflect that."
Over the next few weeks and months, changes will be reflected in a variety of ways. With an ambitious plan for changes to not only the museums exhibits, staff and curators are adding to the website, have planned a variety of classes, and hands-on special programs and exhibits. Daniela Larsen stated that the museum collection has more items than it could possibly display. Now that the museum has its own website, each exhibit will have its own webpage within the site. Larsen said, "There's unlimited space for displays online, and Hutchings has thousands of old photographs and documents." Thousands of photos need to be scanned and the museum is looking for help in scanning the collection and are asking for service from the community. Volunteers will receive training on how to handle artifacts then scan them for online placement. "It's fun work. Volunteers actually see the beginning and end of their work, and view it later online. Each volunteer will also get a patch from the museum. We are asking for youth groups and even individuals to volunteer."
The museum frequently receives phone calls from people who wish to donate items to the museum, such as pioneer irons or antique wedding dresses. The museum currently has 55 pioneer irons, and can't take more into the vast collection they are currently organizing and cataloging. Recognizing that many people want to donate items for preservation, the museum curator will teach classes on how to preserve items that are treasures for families. Larsen stated that helping people with their own collections is an important focus and is part of being true to the memory of John and Eunice Hutchings.
In another part of continuing hands-on learning and conservation efforts, the museum has partnered with Monarch Watch for a different approach to popular butterfly exhibits. Next month, the museum will receive a shipment of Monarch butterfly larvae. Participants will tag the butterflies before release so they can be tracked. The museum will also be selling milkweed (a plant which used to be found all over Lehi) and will encourage patrons to plant seeds in a pot somewhere around their home. Larsen hopes that by participating in such exhibits, people in the community "can quickly and in a very real way see their work impact the environment in a positive way."
Some notable changes within the museum can be seen now. More of Eunice Hutchings' collection is on display, as well as photographs of her. Larsen said that John and Eunice "were truly partners in their collection. We have recently scanned a picture of Eunice scaling a rock cliff to reach in a birds nest. It's so impressive and exciting to see. It's important for girls to see female explorers and scientists and to recognize their contributions."
Patrons who have loved the museum in the past can look forward to seeing more of the Hutchings collection and continued focus on education, as well exiting new exhibits and technology. In building from the firm foundation of exploration, conservation, and history currently on display, the Hutchings Museum looks forward to a bright future.