Band wagon art once pushed societal norms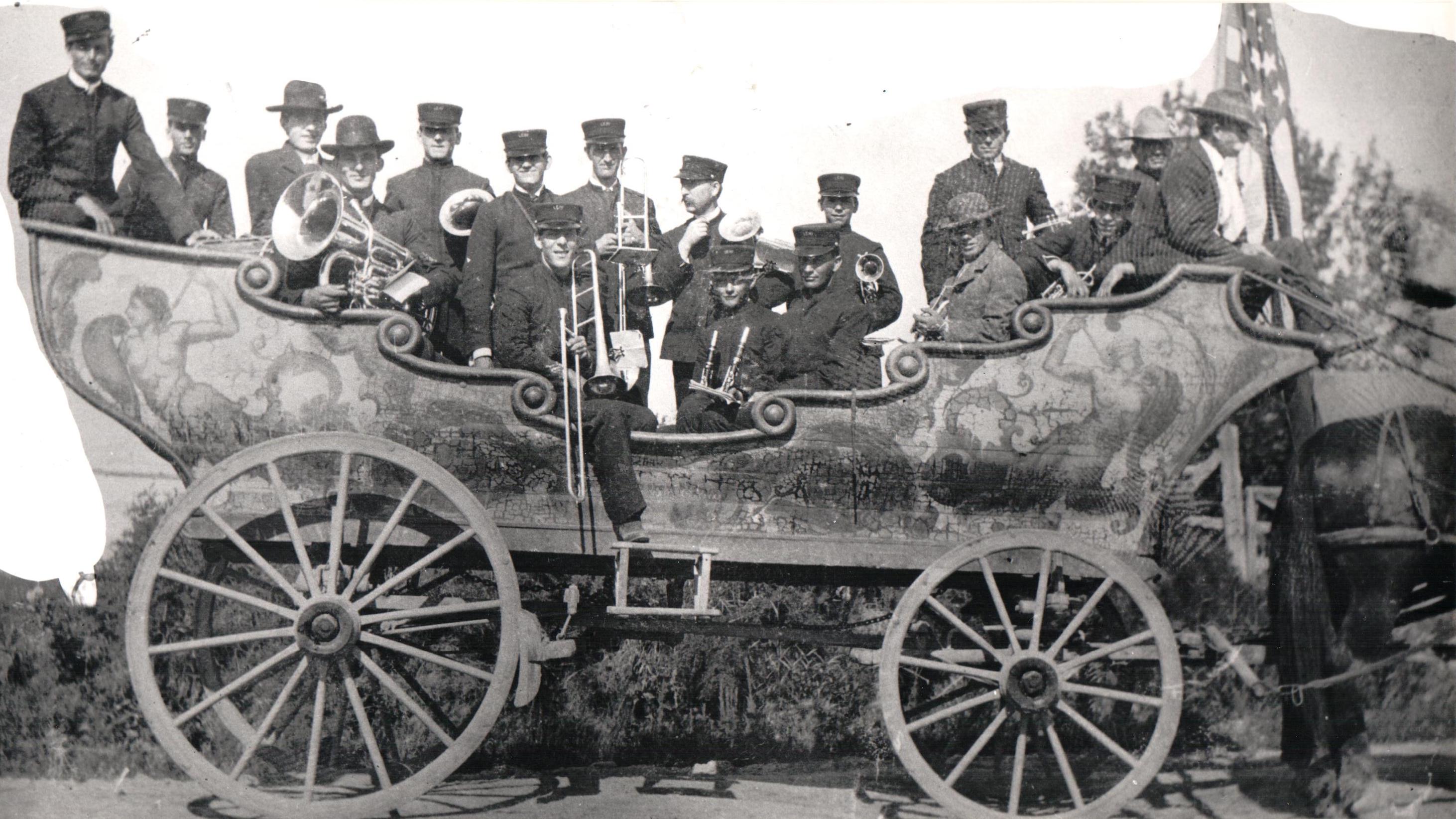 More than 100 years ago, the Lehi Silver Band Wagon caused quite a stir.
In the mid 1890s, local artist Edwin Evans was commissioned to paint the new Lehi Silver Band Wagon, which featured highly polished oiled wood. Evans had recently returned from studying art in Paris and surely was pleased with the opportunity.
It's what he did with the wavelike sides of the wagon that caused the stir. Lehi historian Richard Van Wagoner recorded, "Evans' masterful job included life-like nude mermaids on each side of the vehicle."
"When the wagon made its debut, the horses were well-groomed and decorated with flags and bunting. The band boys were dressed in their uniforms—a linen duster and a summer helmet. The wagon moved along the parade route to constant clapping and shouts of approval.
"Despite complaints from some of the town's straight-laced ladies about the brazen display of female anatomy on the mermaids, the wagon remained uncensored and gradually became known throughout the state as an artistic masterpiece."
By 1913, Evans' artwork had been covered up, and "Lehi Silver Band," in raised lettering, took its place. While there has not always been a band, the original wagon has fortunately survived the years, including a 1931 fire while stored at Hammer Livery Stables on Main Street, years in a far corner of the Rodeo Grounds and a shelter at the south end of the old high school football grandstand where the Legacy Center parking lot is today.
The original band wagon made its last journey in the Days of '47 Parade in 1976. It now resides in a pavilion at Bandwagon Park, 900 North 200 West, named in its honor.
In 1997, a replica of the old band wagon was presented at the Lehi Round-Up Parade. Built by Lehi residents Merrill Carson, Ralph Anderson, Vic Kolan, Dick Smith and Melvin Anderson, this wagon is still used today.
The band wagon was originally purchased for the YMMIA Silver Band, or an LDS Church youth group. The band was formed to promote, "bimetallism," which was in favor of the U.S. monetary system being based on both gold and silver.