Lehi's new power facility open and ready to handle summer power demands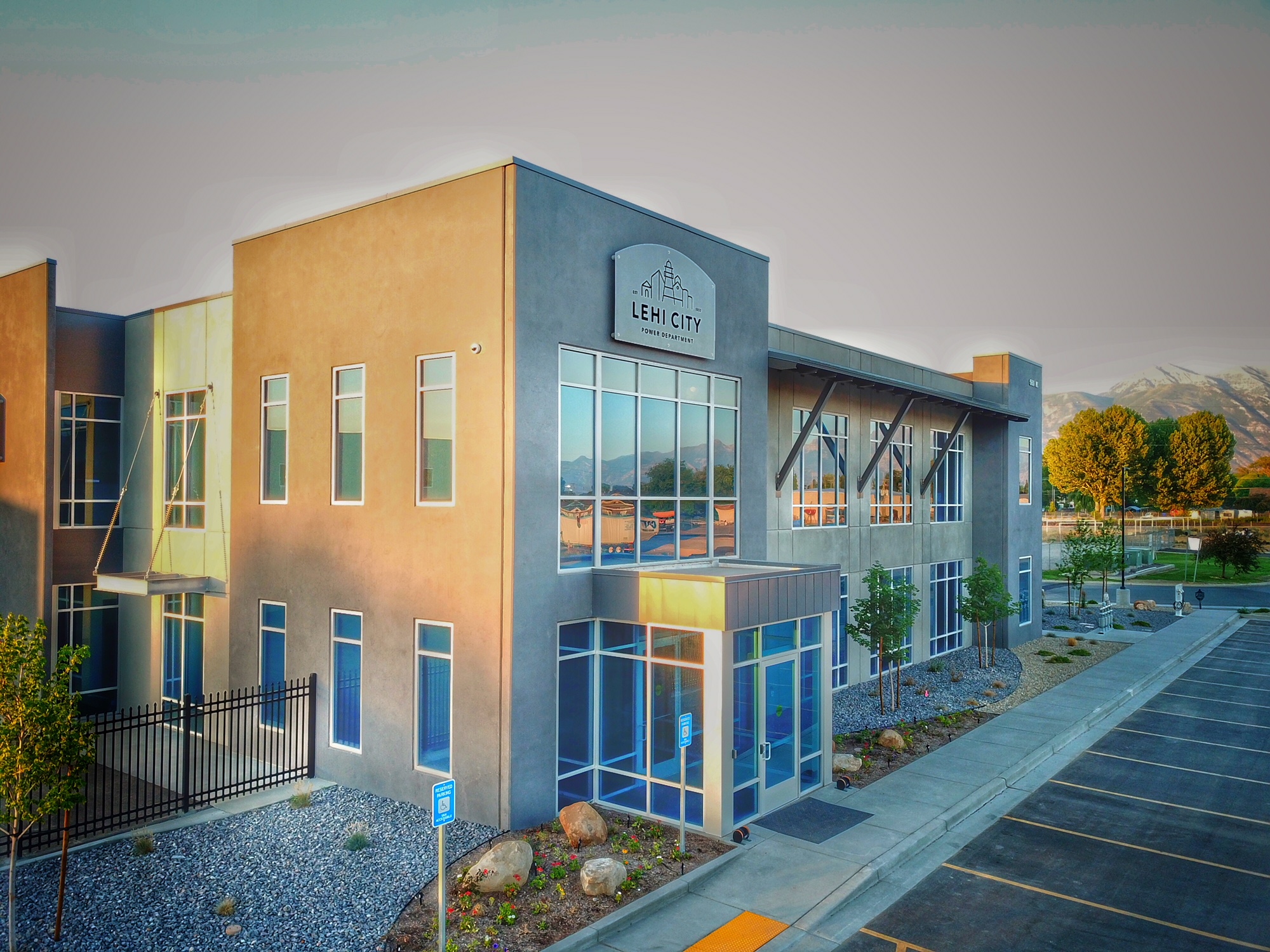 Summer's high temperatures and the increased use of air conditioners can cause power outages, which is one of the biggest worries for any city's power department.  Lehi City, however, feels confident it has the ability to better handle the potential high peak power problems because of the installation of three huge CAT generators in the newly built Broadbent Power Generating Facility located at 560 W. Glen Carter Dr. in Lehi. After eight years of planning, Lehi City opened the new facility earlier this month and hosted an open house. The facility was named after former Lehi mayor, Joseph S. Broadbent, who first saw the need for the city's own power department many years ago.
The facility also is the new headquarters for the Lehi City power department's 32 employees including 15 linemen, trucks, equipment, and supplies, according to Melanie Hansen, Program and Account Manager. "We have office space and conference rooms for meetings and training.  Our warehouse is even long enough to hold a power pole. And we have room to grow," she said.  It took just a little over a year to build the facility and remodel some of the older buildings. "This facility was built with the future in mind and should be able to handle growth for the next 20 years," said Hansen.
The facility's control room monitors real time power use and can also monitor the seven power substations located throughout Lehi. "We can see the peak power use in years past and see how much power is being used at any time during the day, which helps us project usage," Hansen said. "If there is a problem we can see it immediately on our monitors and take action."
"The new generators give us the flexibility to generate power if we need it. We can start up the generators if we have an emergency (like an earthquake) and we can't get electricity from our usual sources," said Brent Thomas, Power Engineer Supervisor. "In an emergency, we can generate enough electricity to power our hospitals, fire and police stations and other critical emergency services buildings and homes with life support equipment."
"We also now have the ability to generate our own power to offset the high costs of power we purchase during peak use times," said Thomas. The city currently purchases power from several resources in several nearby states including electricity generated from coal-fired systems, hydroelectric stations, wind power, diesel or natural gas generators, and even heat recovery systems. "The prices for power varies according to the need and supply. We have to pay the price asked on the open market," said Thomas.
"During peak times, our cost for electricity is sometimes three times higher than what we actually charge our customers," he said. "To have the ability to generate our own electricity by using our generators during those peaks times, will allow us to have a significant savings and keep our customers' bills from increasing." The generators, which run on natural gas, are clean and efficient, and are going through the final emissions certification testing, and then they will be ready to go, said Thomas.