Mayor Johnson goes "over the edge" to raise funds for Utah Youth Village charity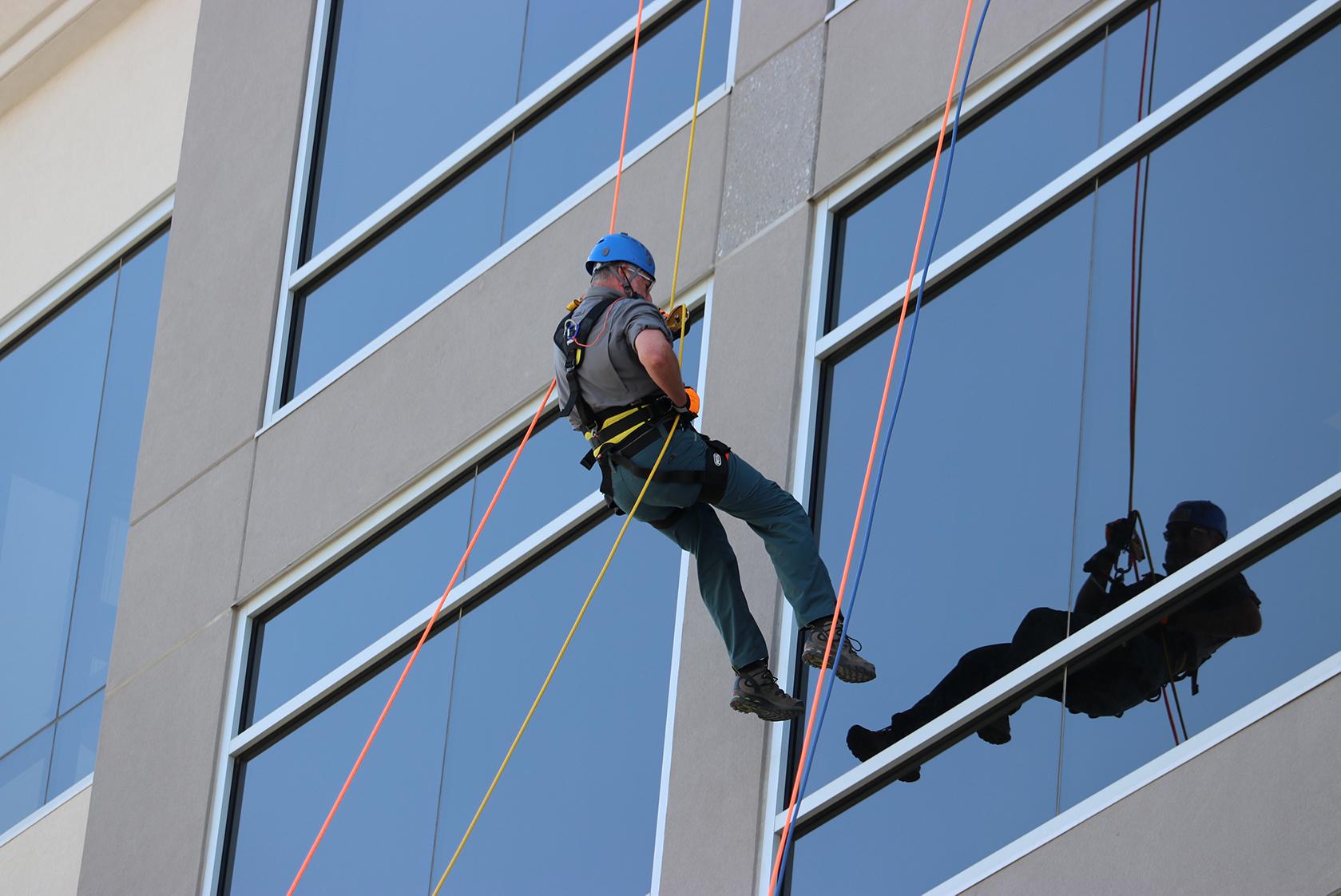 Lehi's Mayor Mark Johnson and about 100 other people went "over the edge" rappelling off the 5-story Workfront building in Lehi last week, all for a good cause and to help raise $75,000 for Utah Youth Village.
"We are so excited to have raised this much money for our program," said Rebecca Heal, Development Director at Utah Youth Village, which helps struggling foster children throughout Utah.  "We need to raise money to get these kids the extra treatment, support, supervision and training," she said.  "This money will certainly help. We would like to thank all who came out to support this event including Mayor Johnson, and Alex Shootman, Workfront's CEO for hosting the event," said Heal.
Utah Youth Village staff and many of the foster children were at the rappelling event to cheer on the participants who went "over the edge," and a few even got a chance to rappel down the building.
Joe and Tanya Stevenson, teachers at Utah Youth Village, have five foster girls living in their home.  The Stevenson's "family" of girls all cheered Joe on as he rappelled down the office building. "We try to provide a healthy family dynamic and create structure and culture,' said Tanya.  "Many of our kids have never sat down to have dinner," she said. "We are basically full-time professional parents. This event was a great experience for all of us and the show of support was awesome," said Joe.
The event was co-sponsored by Workfront and was presented by "Over the Edge" events, an international organization offering signature fundraising events all over the world.