Sage Vista Park debuts in new Lehi neighborhood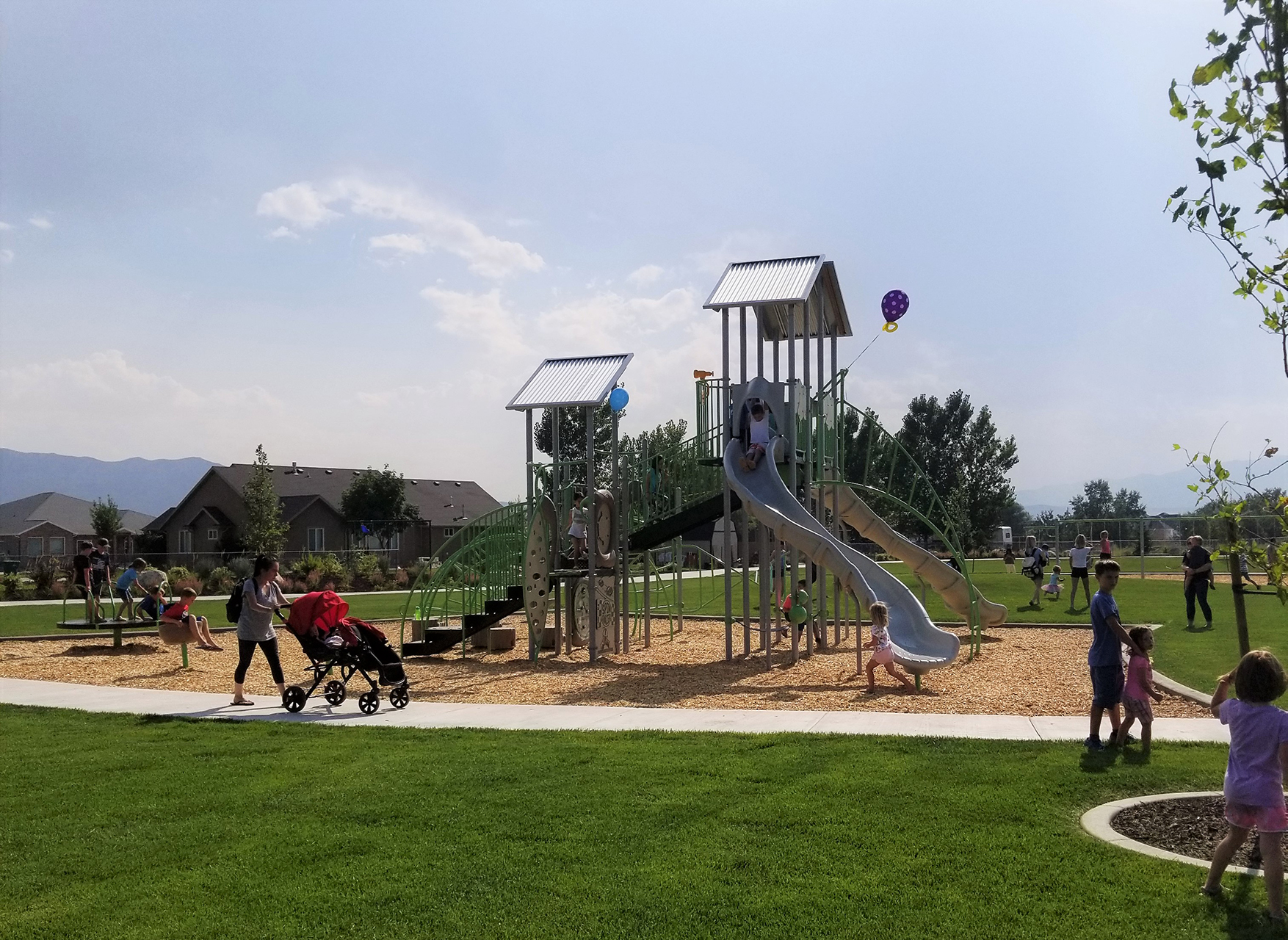 Lehi City recently completed Sage Vista Park, a three-acre park nestled in a new Patterson Homes subdivision at 1398 W. 500 N. in Lehi. A grand opening celebration was held on Wednesday, August 1.
The neighborhood park features a playground with monkey bars, slides, climbing walls and merry-go-rounds as well as a swing set. Sage Vista Park also has a small pavilion and barbeques. The new park is bigger than a pocket park, but not the size of a specialized park like one that would lead to a trailhead or where the grass area is big enough to have official soccer or football games, so there are no bathroom facilities. The Lehi City Parks Department is considering the possibility of adding a drinking fountain, though.
The landscaping surrounding the walking path at Sage Vista Park sets it apart from the older parks in the city. "Recently the city has been trying to push more xeriscape and water-wise plantings and adding more drip-lines to help conserve water. We did have to put extra water on the new grass to get it established, but we'll scale that back now," said Trent Dyer of the Lehi City Parks Department.
The construction and design of Sage Vista Park was a collaboration between Patterson Homes and Lehi City. They took their time with the landscaping by Shane Hatch Landscaping, adding more plantings between the playground and the roads to create a buffer. There are also more trees surrounding the park than other Lehi parks.
Families in nearby neighborhoods eagerly watched the progress of the new park and came to celebrate the grand opening. "We've been looking at it through the tape for so long – we're really glad it's finally open," said resident Rachelle Orsak. "We were afraid it was going to be a private, HOA park. I'm happy that it's a city park and all of us can enjoy it," added April Knapp.
This slideshow requires JavaScript.