Free Lehi Community Emergency Preparedness Fair Saturday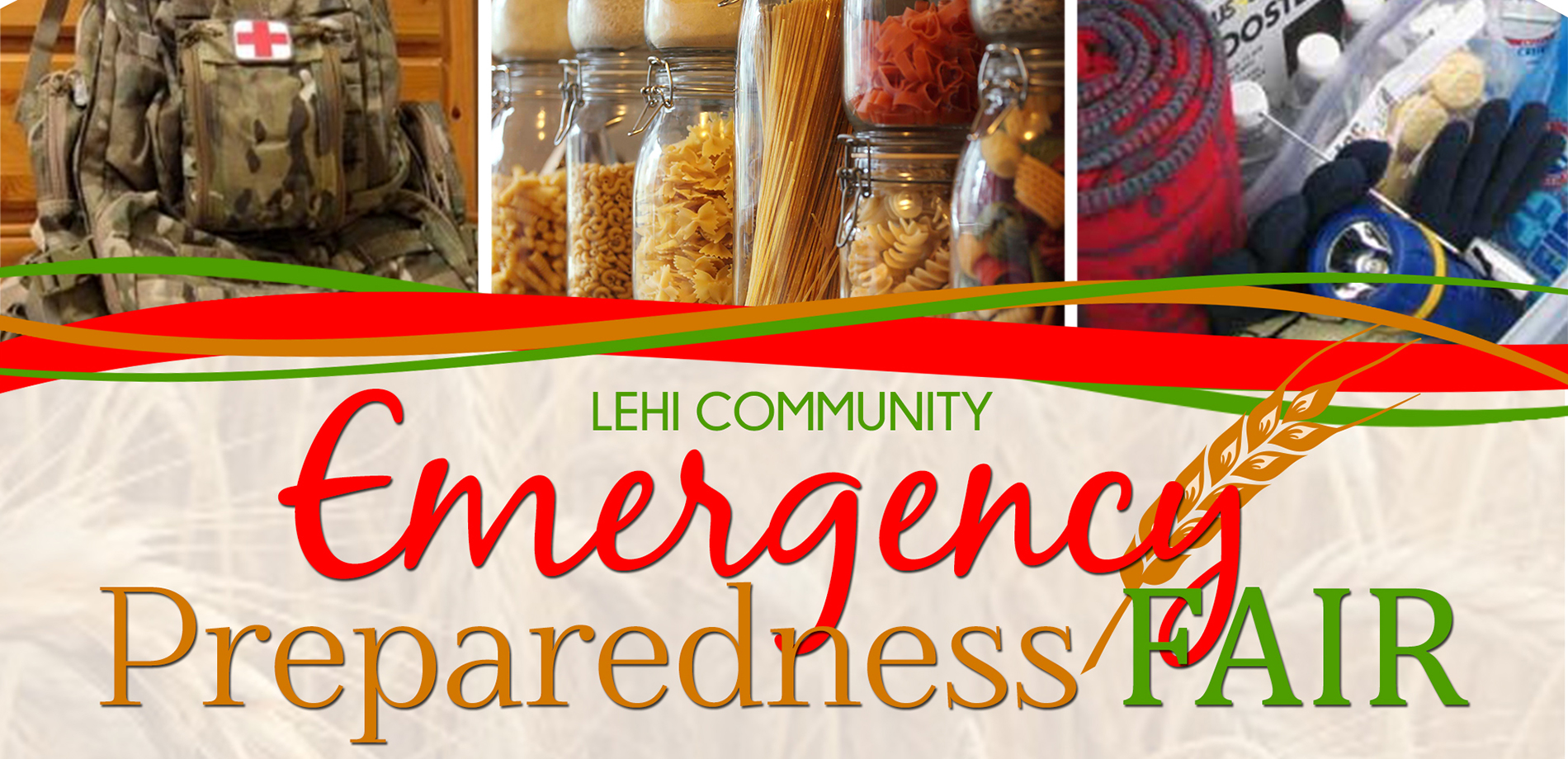 All residents are invited to attend
All are invited to a preparedness event this Saturday sponsored by two local stakes of the Church of Jesus Christ of Latter-day Saints. The Lehi Community Emergency Preparedness Fair will be held Saturday, September 22 from 10 a.m. to 2 p.m. at the Lehi Central Stake Center, located at 200 N. Center Street in Lehi.
Attendees will learn how to be prepared for emergencies, sample foods, listen to emergency survival experts and more. Many local agencies and preparedness specialists will be in attendance or have booths. Lehi Fire and Police Departments, the Utah National Guard and Be Ready Utah will be represented.
Many vendors will host booths including Emergency Essentials, Augason Farms, and others. Free hot dogs and chips will be provided as well as free food samples. Kid-friendly activities like face painting, a rock-climbing wall and games will keep children entertained.
Basic 72-hour kits will be available for purchase for only $10 (limited quantity available). Other topics covered will be beekeeping, gardening, water storage/purification, cold weather survival, cooking without power, fire starting, HAM radio basics, and more.
The event will be free, and all are encouraged to attend. According to event organizer Jodie Johnson, "There will be something for everyone to learn. With all of the natural disasters and unrest in the world, it makes sense to be prepared. Every family needs information that will be presented at the Fair."  Johnson urges all to attend, regardless of religious affiliation.