Lehi police prepare for Christmas shopping with kids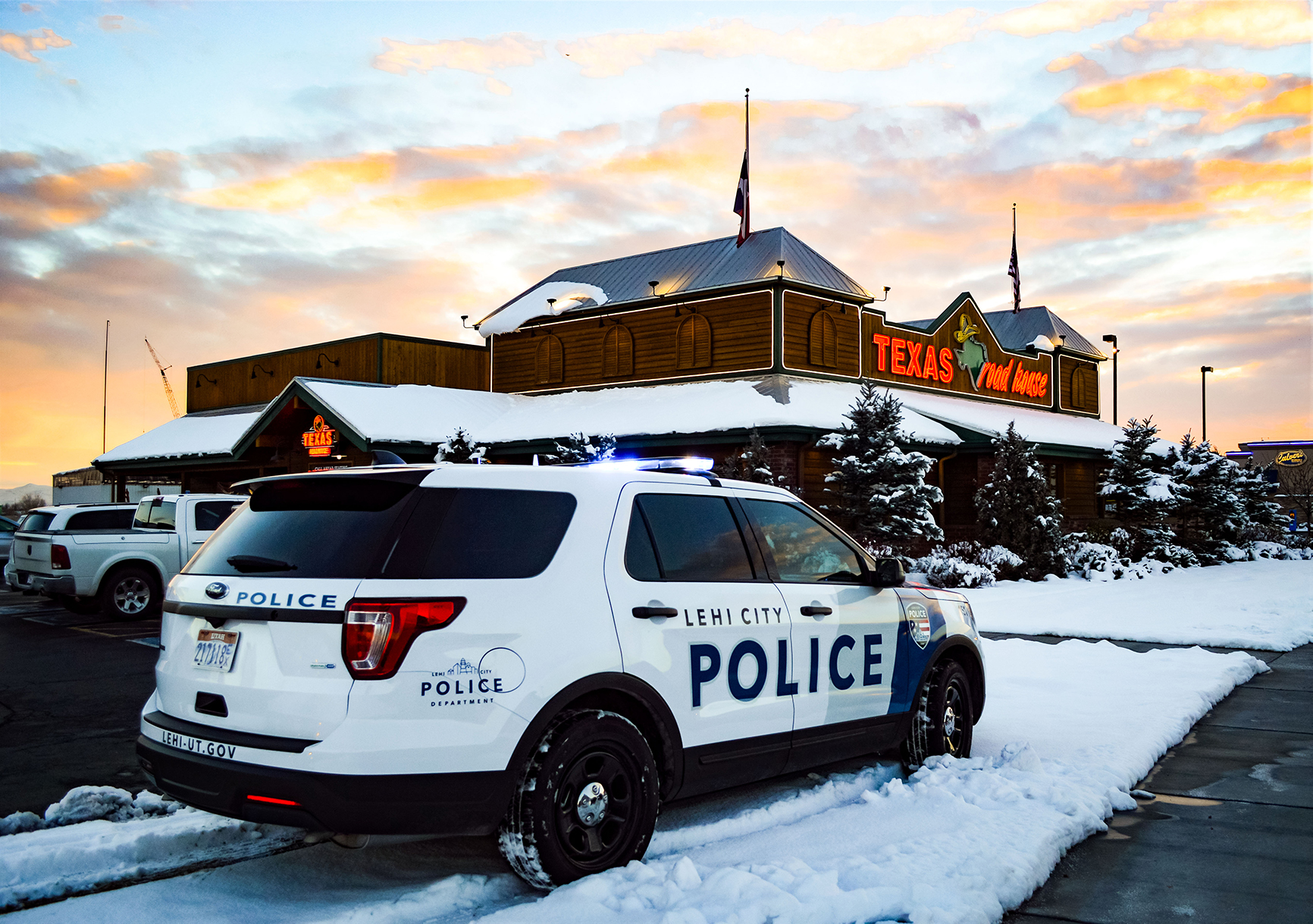 For the last year, police officers in Lehi have been keeping Christmas in their minds, identifying families and children they can help during the holidays. The time has come for Kids, Cops and Christmas, when the police partner with Texas Roadhouse and Smith's Marketplace to raise funds to take local kids Christmas shopping.
Lehi police officers were joined by officers in training from Saratoga Springs and American Fork on Wednesday, November 28, at the Lehi Legacy Center for a catered lunch from Texas Roadhouse and a K-9 demonstration. The officers parked a squad car on the sidewalk in front of the Legacy Center with the lights on to draw people to their fundraiser. On Monday, December 3, Lehi police officers once again parked a squad car on the sidewalk near Texas Roadhouse to get the attention of people passing by. The officers shadowed the wait staff at Texas Roadhouse, taking orders and bringing food to the tables while taking donations for Kids, Cops and Christmas.
"This is such a great event every year," said Corporal Brian Cullen of Kids, Cops and Christmas. "You see them meet Santa and your heart just melts." On December 15, Lehi Police officers will take about 25 children to Smith's Marketplace in Lehi early in the morning for breakfast and Christmas shopping for their families with a police officer. The children will go to the police station afterward to wrap presents and meet Santa Claus.
"Probably the most touching thing is when they come with a list for their siblings," said Lehi Police Chief Darren Paul. "We find quite often that they're more concerned about their siblings and making sure they have their Christmas taken care of more so than themselves."
The Lehi Police Department will continue to take donations until the Kids, Cops and Christmas event on December 15.