Plans revealed for Broadbent's block at Open House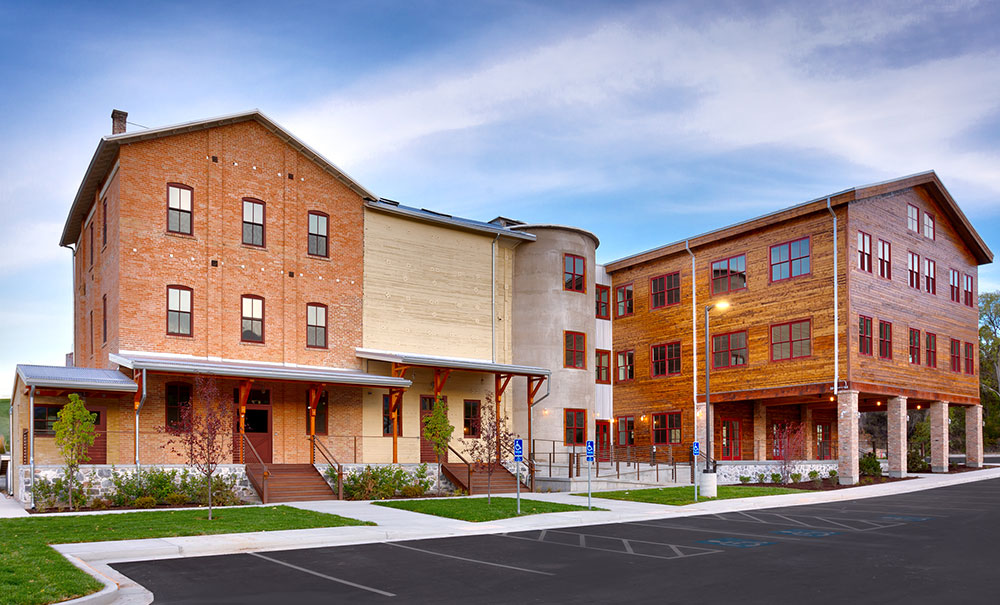 Architectural renderings for the Public Works Buildings that will replace Broadbent's on 100 East in Lehi will be on display at an Open House on Tuesday, December 11, at 4:30 p.m. in City Council Chambers.
"Our goal is to give a clear rendering of the project at this Open House," said Dallas Nelson, lead architect for the project from Curtis Minor Architecture. "Hopefully the citizens in Lehi are going to be excited about what we present. We've given a lot of thought into respecting the Broadbent's building and keeping its history alive in our design." Nelson has experience giving old properties new life with his award-winning design of the Star Mill in American Fork. Curtis Minor Architecture has also designed beautiful public buildings in Lindon, Cedar Hills, and Mapleton.
Lehi City has spent the last several years doing studies and assessing the needs of Lehi government structures. The greatest need turned out to be a new public safety complex as the police station on State Street is, and has been for several years, inadequate for the city's police force. A consultant was hired to specifically consider properties Lehi City already owned that could be used as a new police station, factoring in response times to emergency calls. It was determined that the best location for Lehi City's police is the 100 East block closest to City Hall.
"The new building will function as the city's Emergency Operation Center headquarters. We need it to be the safest building in Lehi," said Kim Struthers, Director of Planning and Zoning for Lehi City. Inspections of the old Broadbent's store showed that the more than century-old bricks would not be able to handle an earthquake of any size. "Mayor Johnson and members of the City Council really wanted to preserve the Broadbent's building. It's been a difficult decision for everyone," said Struthers.
"We hope to be able to say a proper goodbye to Broadbent's and put something in its place that fits the current needs of the city," continued Dallas Nelson. "The old building has really served its purpose."