Planning Commission to make recommendation on Porter's Place property tonight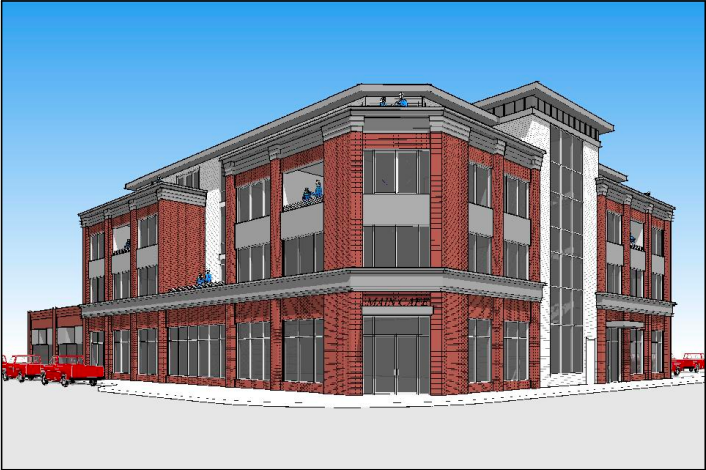 The final Lehi City Planning Commission meeting for 2018 will begin with a recommendation to the City Council on the concept plan submitted by Parker Brown Real Estate for the former Porter's Place on Main Street.
Members of the Planning Commission considered the Parker Brown proposals for the Main Street property during the November 8 meeting, but tabled the motion. Several residents, including former member of the Planning Commission, Janys Hutchings, spoke in opposition to the concept during the public input portion of the motion to change the height of buildings in the Historic Commerce District (which now includes the former Porter's Place) from three stories to four stories. Parker Brown has not amended their concept for a four-story building on the corner of Main and Center Street and they have not added underground or street parking, both items were of major concern to residents who attended the November 8 meeting.
Public hearing/input is now closed on this item and members of the Planning Commission will be making a recommendation to the City Council tonight. Members of the community are still invited to attend the meeting.
The Parker Brown item is the first of 18 items the Planning Commission will consider during their epic final meeting of 2018. Riley Jarrett is requesting approval of the Lehi Tech Apartments site plan located at 210 South Interstate Plaza near I-15, an apartment complex in a Transit Oriented Development zone. The Planning Commission will also have public hearings and make recommendations to the City Council regarding subdivisions in Holbrook Farms, Edge Homes' Exchange II, and Vivian Estates Phase 2. Between the Vivian Estates and Holbrook Farms there are 115 building lots and the Exchange II is a 340-unit residential development.