Lehi's Littlest Entrepreneur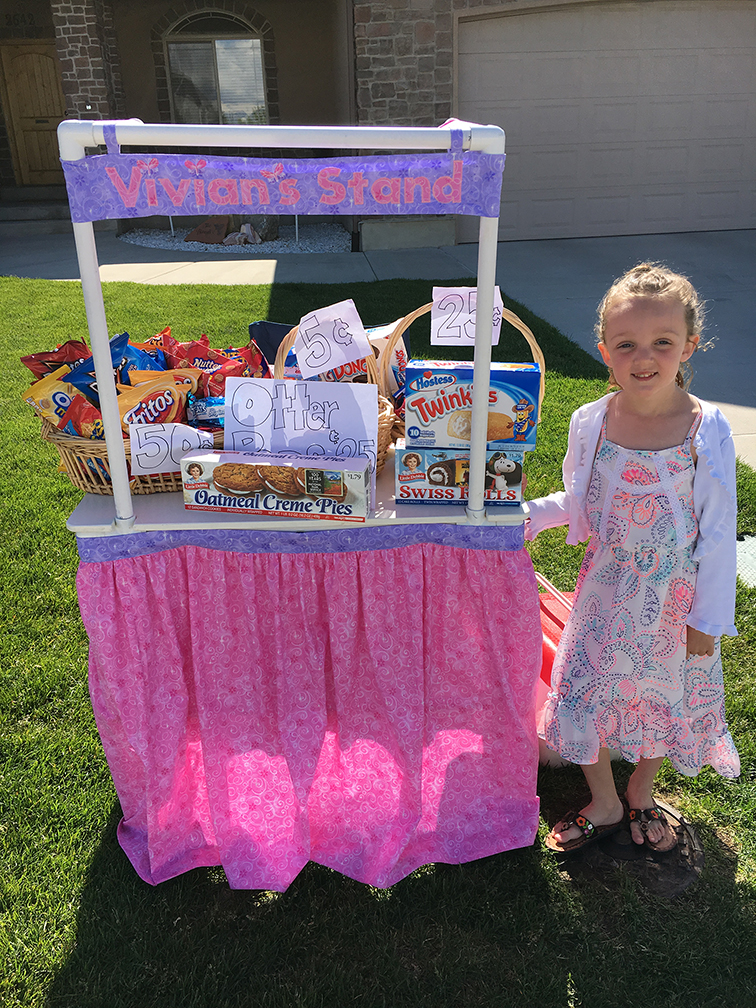 5-year-old Vivian Nelson just wants to buy a parakeet and came up with a bright idea to do it. She went to her grandpa with a plan and layout for a "Candy Stand." She picked out her own fabric for the banner with her grandma. Her candy stand has been in a hit among the local kids in her Lehi neighborhood.
A note from Vivian's Mom:
"My daughter saw the Lehi Free Press last week and said she wanted to see if she could be in it with her candy stand. This is a picture of her line of customers last week. She has been selling every day after school next to Eagle Crest Elementary. She is trying to earn money to buy a parakeet. She is 5 and will start kindergarten in the fall. She'll be selling candy during the summer for as long as her attention span holds out."
The neighborhood kids are eating it up and Vivian will be on her way to buying a parakeet in no time!