Former Little Miss Lehi's Inspiring Fight Against Cancer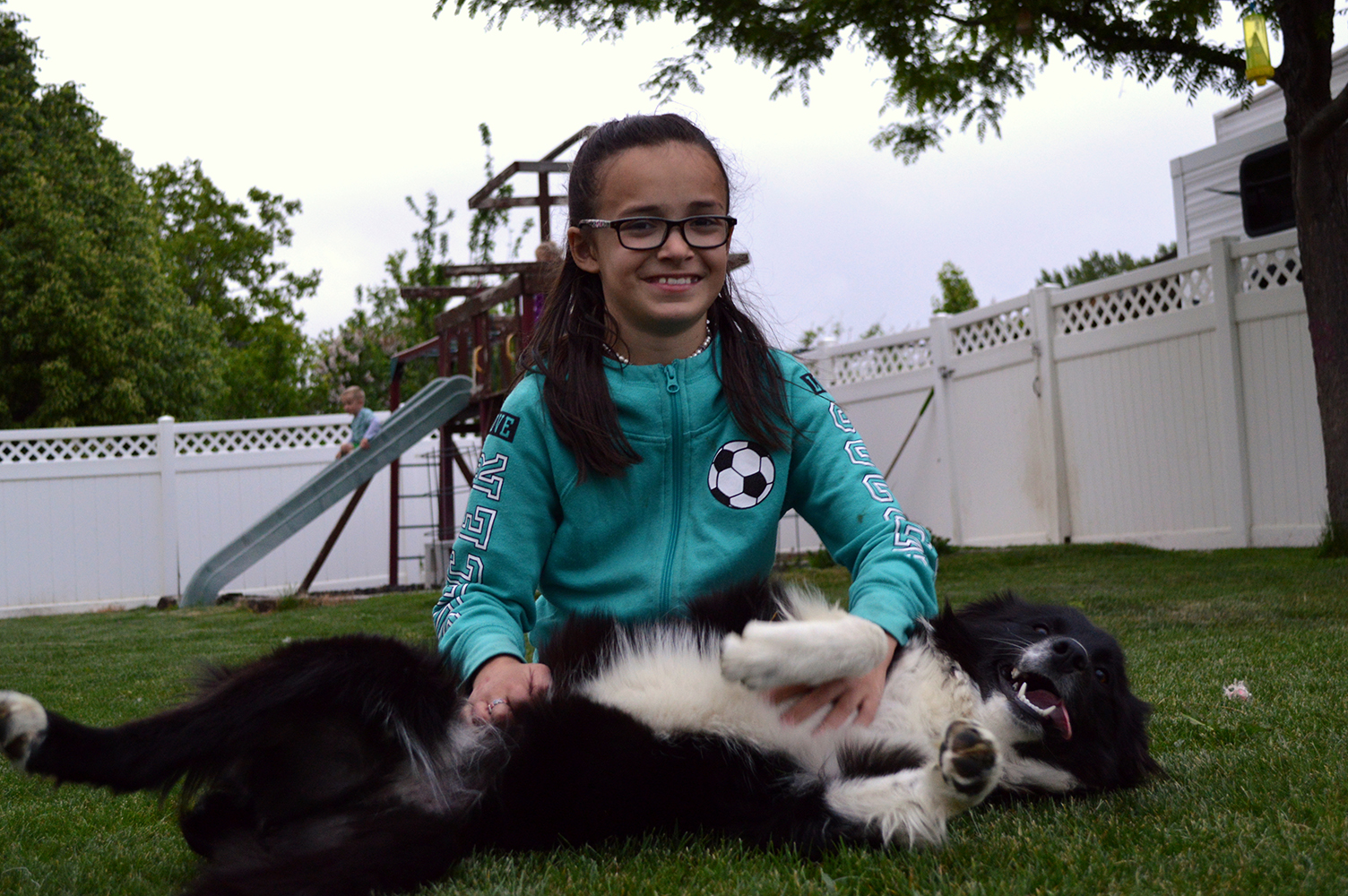 The summer of 2016 marks the two year anniversary of 10 year-old Brooklyn Trapp's diagnosis of Clival Chordoma, a bone cancer. The slow-growing tumor had been building itself around her brain stem since she was in her mother's womb, finally affecting her ability to use her hands and legs during the summer of 2014 when Brooklyn was Little Miss Lehi.
Brooklyn Trapp looks small and fragile, but she is also formidable. To get as much of the tumor out as possible, Brooklyn endured three, 12-plus hour surgeries. The survival rate for just one of those surgeries is 13%. The doctors and nurses who worked with Brooklyn (and came to know her parents and siblings by name) began referring to her as "Our Little Unicorn." Her survival is a miracle. Her attitude is also a miracle. Brooklyn has disarmed the most stoic, grim-faced doctors by talking about "when" she will ride her horse again, never "if." Trish and Todd Trapp, Brooklyn's parents, watch her jump on the trampoline and ride her scooter with white-knuckles and mixed emotions. It is a pleasure to see Brooklyn smiling and having fun, but it's hard not to worry about her getting injured with all her body has been through.
Once the bulk of the tumor had been removed, Brooklyn was left with cancer that was too close to her cranial nerve to be taken out surgically. The Trapps had very few options and not much time to make a decision on what to do next. One of those options was Proton Radiation Beam Therapy – a method of radiating cancer with laser-beam precision to avoid healthy tissue near it. Trying this treatment meant going to Boston, Massachusetts, and putting Brooklyn in a 3-story, 120-ton machine five days a week for three months, making her even more sick and frail during the treatment, but improving her body's strength and increasing her life expectancy. Trish and Todd decided to buy Brooklyn some time. "I can't control the quantity of her life, but I will do everything I can to control the quality."
Having cancer and enduring so much physical pain has made Brooklyn in tune with what those around her need the most. Her sister Shelby says Brooklyn was always an "old soul"—now she seems to see in others what few people can. A two year-old boy, Jackson, going through the same treatment as Brooklyn in Boston, came to treat Brooklyn as his big sister. When Jackson wouldn't eat, his mother invited Brooklyn to come have dinner with them because she knew Jackson would eat if Brooklyn was eating. During the meal, Brooklyn pretended she needed to tell her Mom something and excused herself twice to throw up because she was so sick. Her troubles took a backseat to helping a little boy who needed her.
Brooklyn has just finished 4th grade at Lehi Elementary. She sang with the choir, led her Battle of the Books team to a first place finish, and danced around the maypole with her classmates at the Dance Festival. Her smiling presence is a beautiful reminder that childhood really is a miracle.